This interview was originally published in the Brand Finance Sweden 50 2022 report.
Interview with Per Långsved.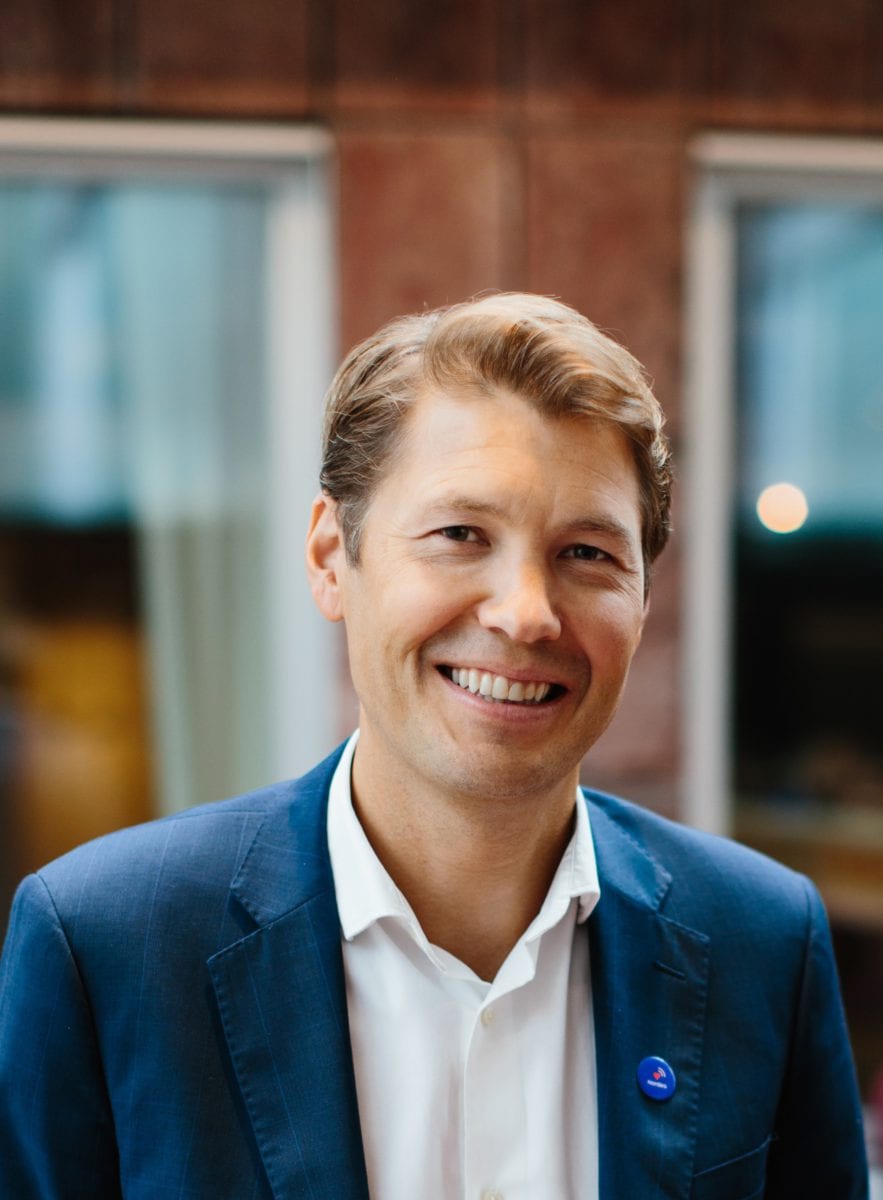 The past year has seen a continued global pandemic and geopolitical unrest. How has Nordea been able to build the relationship with customers during these times?
During the past year we have been in increasingly close contact with our customers, both private and corporate, advising them on how to manage a previously unseen situation. It has presented us with an opportunity to put our full strength towards supporting customers as best as we possibly can.
Nordea has been on a steady growth path for the past few years, as demonstrated by increasingly happy customers and strong financial results. Having accessible and competent advisory, as well as being at the digital forefront, have been the fundamental building blocks on this journey. The past year truly brought out the advantage of having stayed this course. Concrete examples include our ability to host high quality online meetings and how we have maintained accessibility by pooling advisors from all over Sweden to support customers.
What role does sustainability play in helping Nordea build its brand?
Sustainability for Nordea is about contributing towards positive change, for customers, employees and society at large. Sustainability is at the core, integrated into all aspects of our business, from our product offering to our investment decisions to our internal operations. We have built a strong competence and capacity in sustainability and are well positioned to play a leading role in supporting our customers in transmission to net zero. In concrete terms this translates into offering customers sustainable choice products such as green mortgages, green bonds and investment funds with a sustainable focus, and to advising our corporate customers on their sustainability journey. Sustainability is an integrated part of how we do business and consequently, of how we build the brand.
Looking forward, what dimensions and strengths of the Nordea brand will contribute to long-term sustainable growth?
The brand plays an important role in the execution of our strategy and is experienced by our customers in everything we do. Looking ahead a smooth everyday banking experience, coupled with competent and personal advisory in whichever channel you prefer, continue to form the fundament of the Nordea brand. In our daily interactions with customers, regardless of in the bank app or in an advisory meeting, we take pride in being personal and in using our expertise to think ahead. We act responsibly to provide the best solutions for individuals, businesses and society at large. As we continue on this path, ensuring that we are there for our customers and support them in realising their dreams and aspirations, our brand is a key contributor to our long-term growth.