This article was originally published in the Brand Finance Oil & Gas 50 2023 report.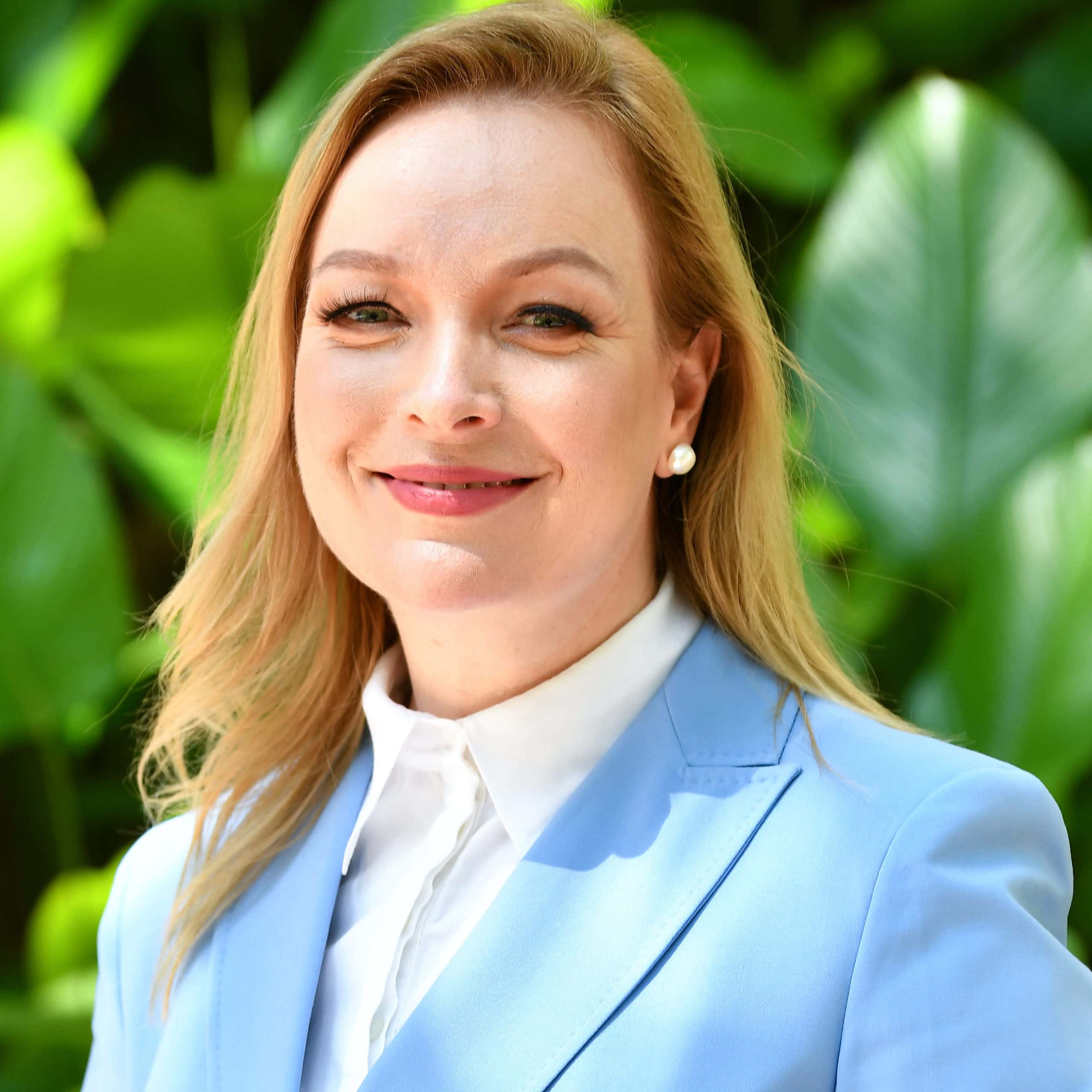 PETRONAS (brand value down 7% to US$12.7 billion), is the world's strongest Oil & Gas brand, a title it has held since 2020. In 2023 its Brand Strength Index (BSI) score went up two points to 89 out of 100, earning a corresponding AAA rating.
PETRONAS' high BSI score comes partly as a result of its commitment to the industry wide energy transition, as it looks to diversify its range of energy options and significantly improve its company-wide sustainability.
Interview with PETRONAS' Vice President & Chief Sustainability Officer, Charlotte Wolff-Bye
Climate change is one of the greatest challenges facing society. This represents an existential risk and the imperative for all actors in society, from government, business to community groups to balance competing obligations of the present and work towards a common objective of sustainable low carbon growth.
Economies across the world need to accelerate the shift from fossil-based energy systems to low-carbon solutions for climate ambitions to be met. Addressing climate change needs to be at the centre of both policy and investment decisions. The onus is on the energy industry to rapidly transition by scaling up decarbonisation efforts and investing in clean energy solutions.
PETRONAS recognises the importance of the energy transition and the opportunities that it presents. Its purpose is to be a progressive energy and solutions partner that enriches lives for a sustainable future. True to this purpose, PETRONAS announced its net zero carbon emissions by 2050 (NZCE 2050) pathway in 2022, the first oil and gas company in Southeast Asia to do so.
PETRONAS strives to explore new opportunities and drive growth for the business, guided by its four sustainability lenses, and seven prioritised United Nations' Sustainable Development Goals (SDGs).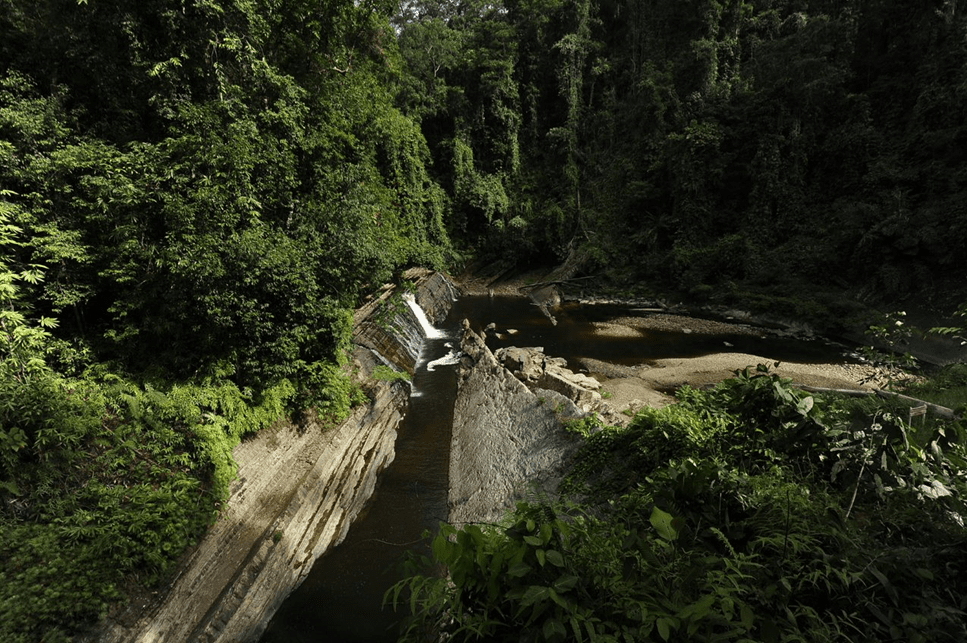 What does a low carbon future mean to PETRONAS?
As Malaysia's leading company and custodian of the country's hydrocarbon resources with an extensive international reach, we acknowledge the important role we have in promoting sustainable development in all locations where we are present, with a specific emphasis on driving a low-carbon energy future.
The future needs to be low carbon and that means a transformation across society in how we produce and consume energy. The required energy transition will be shaped by a common vision across value chains, including our employees, partners, suppliers, customers and other stakeholders, of what a low carbon economy will entail.
We firmly believe that real positive change can only occur through collective action, a more assertive approach and strong commitment towards sustainability.
The energy transition is a once in a generation opportunity to create more opportunities and prospects of wellbeing for more people and future generations. Together with our stakeholders, we are collectively trying to make the shift as orderly as possible, keeping responsible and equitable growth top of mind.
Scientific consensus on climate change is clear, manmade carbon emissions need to peak before 2025, drop drastically as soon as possible and reach "net zero" by 2050.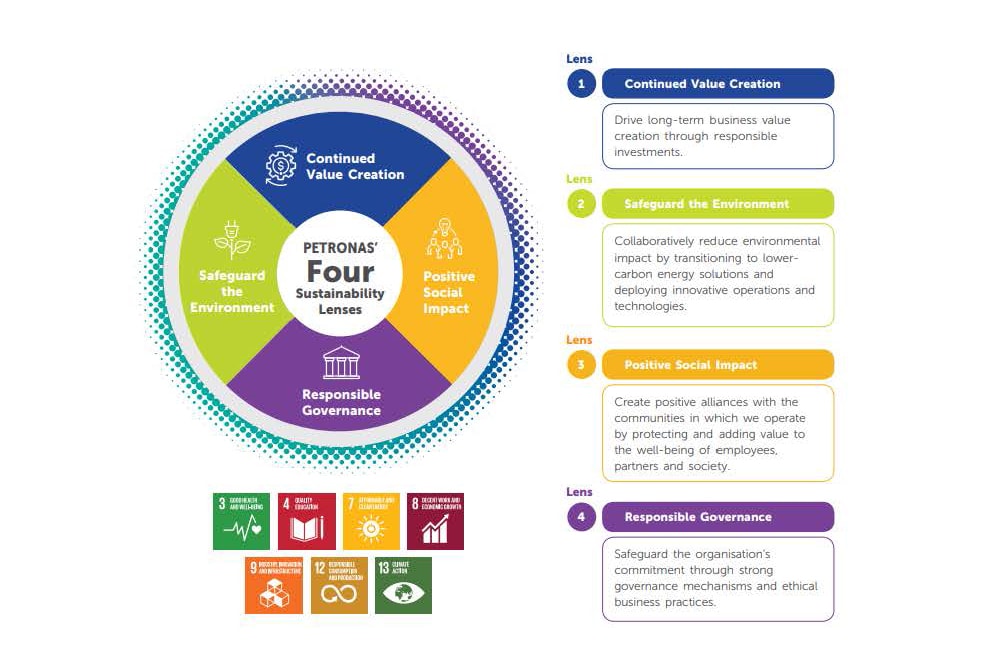 PETRONAS is responding in two ways. First, we have set our sights to achieve net zero carbon emissions by year 2050, and to peak our emissions across our Malaysian operations, to 49.5 million tonnes of carbon dioxide equivalent by 2024, and to reduce absolute emissions by 25% by 2030 based on a 2019 baseline. Secondly, we see opportunity in the energy transition in serving our customers with relevant renewable and clean energy solutions. We have bold ambitions for the future, including a near term target of increasing renewable energy capacity to 3 Gigawatt by 2024, rising to 30-40 Gigawatt by 2030. In addition, we are pursuing several other low carbon solutions, including carbon capture and storage (CCS), green hydrogen, biofuels and electric vehicle infrastructure.
To make sure we can achieve our near- and long-term ambitions PETRONAS staff are enrolled in programmes to advance their skills, with digital competency and sustainability awareness core tenets of any training. Through our scholarship schemes we help shape and develop the next generation of business leaders, benefitting hundreds of young people every year.
We are also cognisant of the role nature and biodiversity plays in addressing and adapting to climate change and broader societal wellbeing. PETRONAS Position on Nature and Biodiversity sets out our commitments to help reverse and halt nature and biodiversity loss.  To this aim, we are building our capacity and capability in nature-based climate solutions and biodiversity conservation.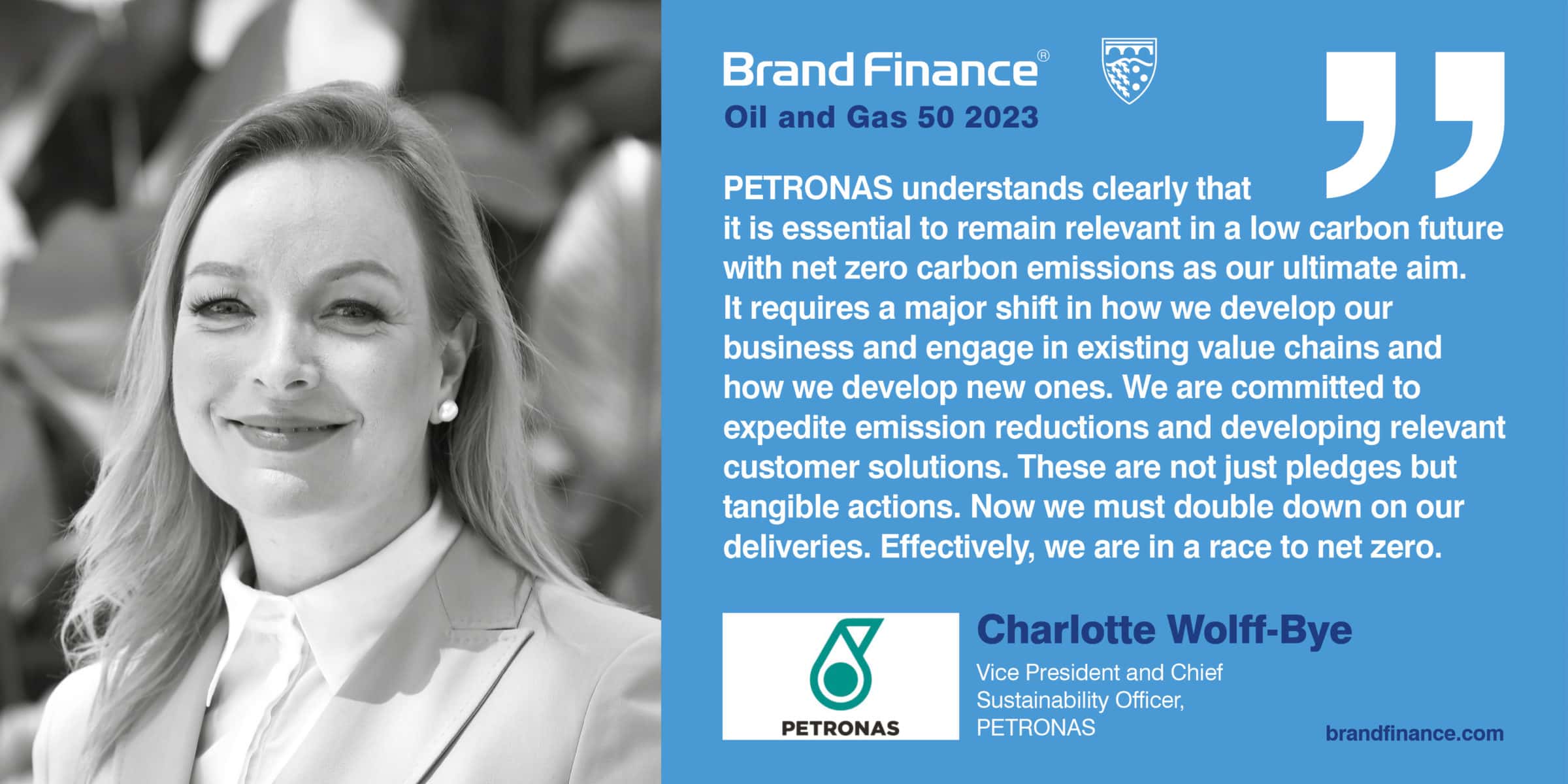 What are PETRONAS' efforts to achieve net zero carbon emissions by 2050?
Over the past decade we have removed around 17.5 million tonnes of carbon dioxide equivalent emissions from our operations, which is comparable to taking around 3.8 million cars off the roads. We are now doubling down on this effort. During 2021 alone, we reduced emission by an additional 6.4% from our global operations.
Several hundreds of emission reduction projects are underway. The key focus is on reducing our operational emissions by addressing flaring and venting of gas, energy efficiency measures, electrification and by introducing carbon capture and storage. Notably we are aligning our activities to support Malaysia's national carbon reduction commitments and the pledge to reduce methane emissions by 30% before the end of this decade. We have also signed up to the World Bank's initiative on Zero Routine Flaring by 2030.
Over the next five years, we are allocating approximately 20 per cent of our capital to achieve our ambitious emission reduction goals and in developing our clean energy solutions business. In 2021, close to RM1.0 billion of capital was spent on stepping out beyond our core business of oil and gas, mainly on renewables.
On top of that, we are strengthening our disclosures to demonstrate our commitment, report on our performance and be accountable in a transparent way. We have commenced reporting towards the Stakeholder Capitalism Metrics and aim to adopt the recommendations of the Taskforce on Climate related Financial Disclosure (TCFD) from 2023 onwards.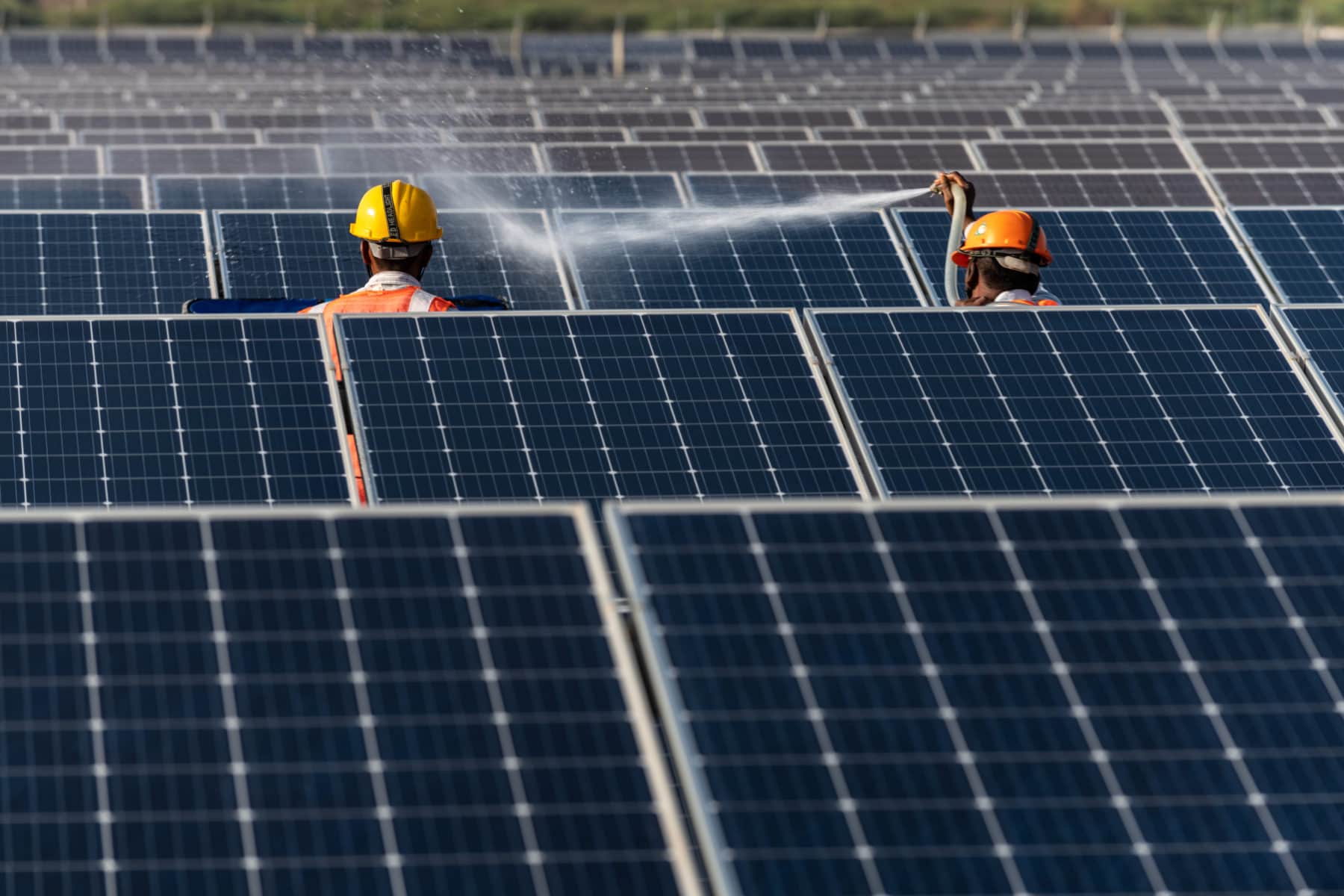 How is PETRONAS' participating in the new energy space?
The energy transition requires us to develop new technology, create new value chains and build the demand for sustainable energy solutions. This can only be done through partnerships across sectors both domestically and internationally. We are in the midst of realising a multitude of collaboration agreements involving partners, technology providers, customers and the entrepreneurship community in Malaysia and internationally, with the most prominent efforts focusing on sustainable fuels, developing carbon capture and storage and green hydrogen value chains.
Throughout 2022, we aim to spend about 10 per cent of PETRONAS' total RM60 billion capital expenditure on non-traditional businesses such as specialty chemicals and solar energy. For now, investments are concentrated on the Asia-Pacific region with a mix of organic and inorganic growth.
In September 2022, we launched Gentari, PETRONAS' clean energy solutions business. The aim of this major new business is to accelerate and scale up our global customer solutions by delivering a suite of renewable energy, hydrogen and green mobility solutions.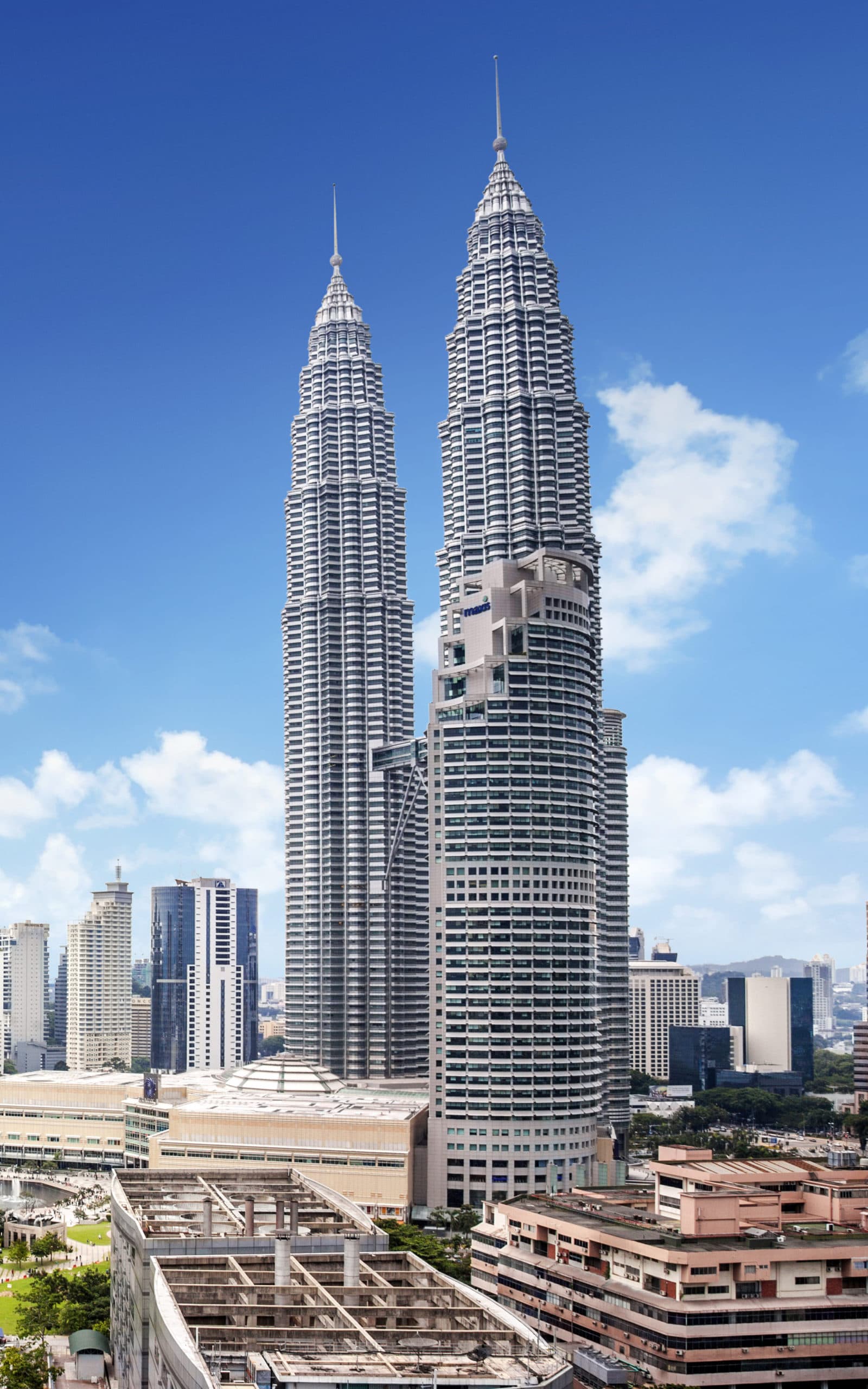 What are the hurdles in achieving NZCE 2050 for an oil and gas company and how is PETRONAS doing it?
Today, the global economy, is to a large extent based on fossil fuels. To unravel 150 years of dependence on the current energy system, is a monumental task, however, it is not unattainable. For PETRONAS this means decarbonising our oil and gas production, providing low carbon customer solutions and engaging in the broader economic ecosystem in Malaysia to embrace the fastmoving energy transition. It also presents an opportunity for Malaysia's manufacturing sector to serve the world in its decarbonisation efforts. The change is as much about mindsets, as it is about skills, technology and capital.
To this aim, we work closely with the Malaysian government to support policy development and further drive the nation's sustainability efforts. For example, we have supported the development of the recently launched National Energy Policy and we are directly involved in private sector working groups that promote the delivery of the Sustainable Development Goals and the development of voluntary carbon markets for nature-based carbon solutions.
Our President and Group CEO is a member of the CEO Action Network (CAN), Malaysia's first sustainability-focused coalition of leading CEOs and senior decision-makers. CAN focuses on changing the nation's market landscape through sustainability advocacy, capacity building, action, and performance.
Internationally, we are active participants in the World Economic Forum and the World Business Council for Sustainable Development (WBCSD). These platforms offer direct engagement with forward-thinking multinational companies, opinion leaders and other prominent stakeholders, and help us shape and gain insights and collaboratively develop solutions to address pressing sustainability challenges.
Moving forward, what can we expect from PETRONAS in its journey towards a lower carbon future?
PETRONAS understands clearly that it is essential to remain relevant in a low carbon future with net zero carbon emissions as our ultimate aim. It requires a major shift in how we develop our business and engage in existing value chains and how we develop new ones.
We are committed to expedite emission reductions and developing relevant customer solutions. These are not just pledges but tangible actions. Now we must double down on our deliveries. Effectively, we are in a race to net zero.
Our strong emission reduction performance and the launch of our standalone Gentari business are some of the activities demonstrating how we back our aspirations with real action.
Reference: Petronas: Decarbonising fossil fuel the way to go | The Edge Markets