This article was originally published in the Brand Finance China 500 2023.
PICC is committed to improving its brand image and telling a good brand story. It strives to become a leading and world-class comprehensive insurance and finance brand with a unique and rich character, distinct and holistic organisational structure and effective and systemic governance to continuously deliver prominent value.
PICC actively promotes ESG development and has been awarded a 'BBB' rating by MSCI for two consecutive years, ranking at the forefront of the domestic financial industry. PICC practises the idea of green development through energy transformation, promoting pollution and carbon reduction while building a green investment system to help realise China's "dual carbon" goal. In 2022, PICC provided risk protection of 2.14 trillion yuan ($309.6 billion) for various clean energy sources such as wind power, photovoltaic, hydropower and nuclear power to advance clean energy insurance. PICC also optimised the "pollution prevention and insurance claims" service model of environmental liability insurance, innovated carbon sink insurance products and launched the nation's first "carbon capture" and "carbon quota" insurance. In 2022, green insurance products provided a total of 68 trillion yuan ($9.84 trillion) in risk protection.
Through PICC's strong promotion of the "excellent insurance strategy", copious efforts in advancing various innovations and strategic services, continued optimisation of business infrastructure and strengthened comprehensive risk prevention and control, the brand achieved good performance with steady progress. In 2022, PICC's insurance business revenue was 625.8 billion yuan ($90.54 billion), a year-on-year increase of 6.9%. The net profit attributable to PICC's parent company was 24.4 billion yuan ($3.53 billion), a year-on-year increase of 12.8% and the growth rate of net profit exceeded the growth rate of premium income for two consecutive years.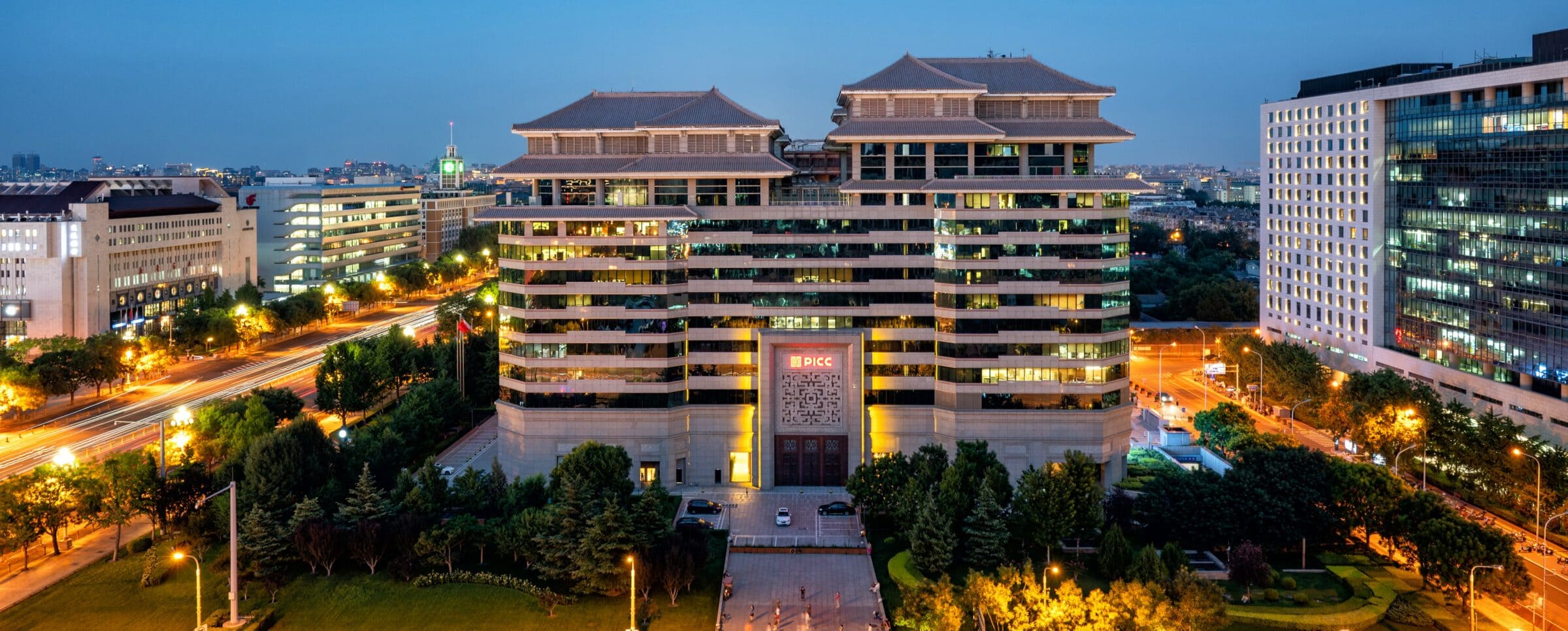 This article was originally published in the Brand Finance 中国 500 2023.
中国人保致力于提升品牌形象,讲好品牌故事,努力 把"PICC中国人民保险"打造成为内涵独特丰富,体系 清晰立体、管控集中有序、执行协同高效、价值持续凸 显的国际领先、国际一流综合保险金融品牌。
中国人保积极推进ESG建设,连续两年获得MSCI评定的 BBB等级,在国内金融系统中位于前列。中国人保践行 绿色发展理念,服务能源转型,推动减污降碳,打造绿 色投资体系,助力"双碳"目标实现。持续深耕风电、 光伏、水电、核电等清洁能源保险, 2022年为各类清洁 能源提供风险保障2.14万亿元。优化环责险"污染防治+保险理赔"服务模式,创新碳汇保险产品,推出全国首 单"碳捕集""碳配额"保险,2022年绿色保险产品共 提供风险保障金额68万亿元。
中国人保扎实推进"卓越保险战略",着力推进各项创 新变革和战略服务,持续优化业务结构和加强全面风险 防控,取得了稳中有进的良好业绩。2022年集团保险业 务收入6258亿元,同比增长6.9%。归母净利润244亿 元,同比增长12.8%,连续两年净利润增速超越保费收入 增速。