Ranked 5th in our latest study, Porsche celebrated strong sales, despite the challenges posed by COVID-19. Robert Ader, the company's CMO, shared with us Porsche's experience throughout the pandemic and talks about the importance of consumer-centric marketing strategy in the digital age.
Interview with Robert Ader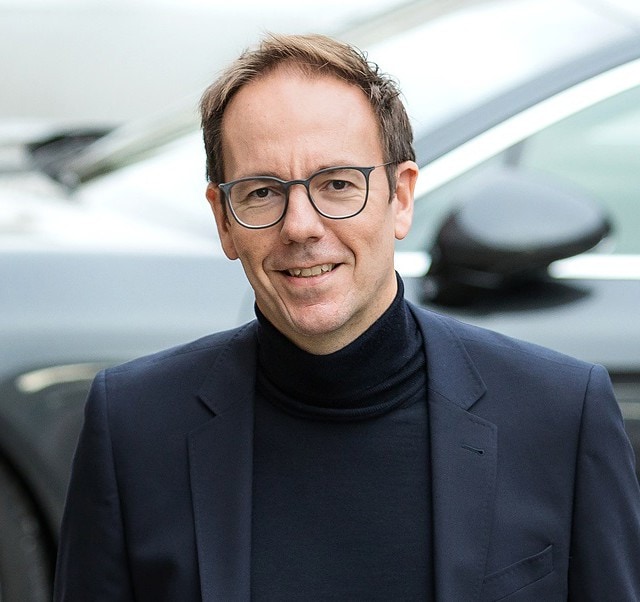 What have been the most important effects of COVID-19 on the Porsche brand and its business and what actions are you most proud that Porsche has made in response?
Despite COVID-19, we were able to deliver over 272,000 vehicles to our customers, which is only 3% below the previous year's figure. A great success for our team in a difficult environment and the result of systematic crisis management. At the same time, we stick with our target of investing €15 billion by 2025 in the development of our company. So even in the midst of COVID-19, we are staying on full throttle when it comes to future topics such as electric mobility and digitization.
However, these hard times have taught us even more how crucial it is to be customer-centric. Our customers are faced with a lot of uncertainty, in most regions worldwide they have to stay at home. It is important for us to show understanding and empathy and to do something to encourage them. This insight led to the #DreamsAreMadeAtHome campaign on our social media channels. We asked customers simply to take a photo of their dream car in a garage and send it to us. More than 30 brands including BMW, Volvo and, Mercedes-Benz came on board and encouraged their own community to get involved. Fun Fact: even Air Asia took part and showed their aeroplanes in the hangar.
The Taycan has just been launched and the partial purchase of Rimac shows direction of movement. How do you at Porsche see the brand and your models transforming as electric cars become more important?
The Taycan is the first fully electric sports car and a significant step in the further development of our brand. In 2025, around 50% of the cars we deliver will be powered electrically. By the end of the decade, it will be more than 80%. The majority of these being fully electric sports cars, the remainder sporty plug-in hybrids.
In 2020, we delivered a third of our cars electric in Europe, half of them fully electric – an increase of 60% compared to the previous year - our electrical strategy is on track. We have succeeded in transferring the typical Porsche sportiness to new electric models. We wanted to sell 20,000 Taycan in 2020 and we achieved this goal despite COVID-19. The feedback from customers and experts has been very positive.
SUVs have been a hugely important pillar of Porsche's brand value growth – the fastest growth of all luxury car brands in the last 5 years according to our study. Which model types do you think will drive growth in the next five years?
SUVs will continue to play an important role in our product portfolio in the future, as they are in high demand by customers. The fully electric Macan will therefore be the next major milestone in our electrification offensive. Overall, however, the number of units sold is not our highest priority. It is no secret that without COVID-19, we probably could have sold more than 300,000 cars in 2020. At the same time, we have set ourselves an upper market limit: Porsche always had a world market share of around 0.3% and we want to continue to orientate ourselves towards this threshold in the future. Regardless of the exact figure, Porsche stands for sports cars with two or four doors.
What other trends, challenges or opportunities will the Porsche brand have to confront in the next few years?
We think that it is crucial to develop our brand in all facets. That comprises the offer of more flexible ownership models such as Porsche Drive Subscription, a further investment in community building, and a continuous development of our customer touchpoints. In the last 12 months, we have not only trialled novel urban retail formats, such as Porsche Studios, but also ramped up online car sales across the globe. This continuous progress across all aspects of the brand is a decisive factor for the future success of our brand.