This article was published in the Brand Finance Middle East 150 2023 report.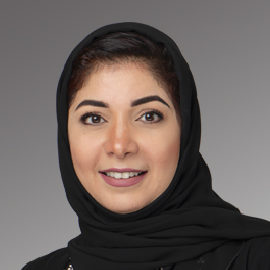 Banking brand QNB (brand value up 9% to US$7.7 billion) has continued to grow in 2023 and is the 5th most valuable Middle Eastern brand and most valuable Qatari brand. It also consolidated its position (45th globally) as amongst the most valuable banking brands in the world. QNB's sponsorship of the 2022 FIFA World Cup in Qatar provided the chance for the bank to gain considerable exposure among the millions of viewers who tuned in during the month-long event from around the world. This has likely raised its awareness and familiarity amongst consumers and may in turn help to boost its already strong brand strength of 85 out of 100 (AAA) further in the future.
Given the QNB brand is spread across different regions, how does the measurement, tracking, and communication of the value of the QNB brand impact various stakeholders in the business?
Currently, QNB is ranked as the most valuable banking brand (USD 7.1 Billion) in the MEA region according to the Brand Finance Global Survey. This reflects the Group's continuous strong performance, expanding international presence and growing brand recognition. QNB will continue to invest in its brand by further expanding internationally and strive to serve the needs of its growing and diverse customer base across the markets it operates in. This allows QNB Group to track, optimize and position itself as relevant to core segments and markets.
QNB has had a series of high-profile sports sponsorships: Paris St Germain in France and more recently the FIFA World Cup in Qatar. What makes sponsorship activity so successful for QNB?
As Qatar's leading Bank we reflect the country's continued commitment to sport and its endeavors. Sports enables us to project excellence, commitment, expertise and ambition. Qatar has the financial resources, commitment, and drive necessary to meet the opportunities and challenges presented by hosting such an important and worldwide event. ensure their success.
QNB, as a major sponsor of sporting events, will continue to support this national drive to make Qatar a leading international hub for sport. As its role as the official Middle East and Africa supporter of the FIFA World Cup 2022 ™ the Group was able to deliver a remarkable experience for customers and visitors from all over the world as we continue to act as a financial intermediary by providing tailored financing solutions.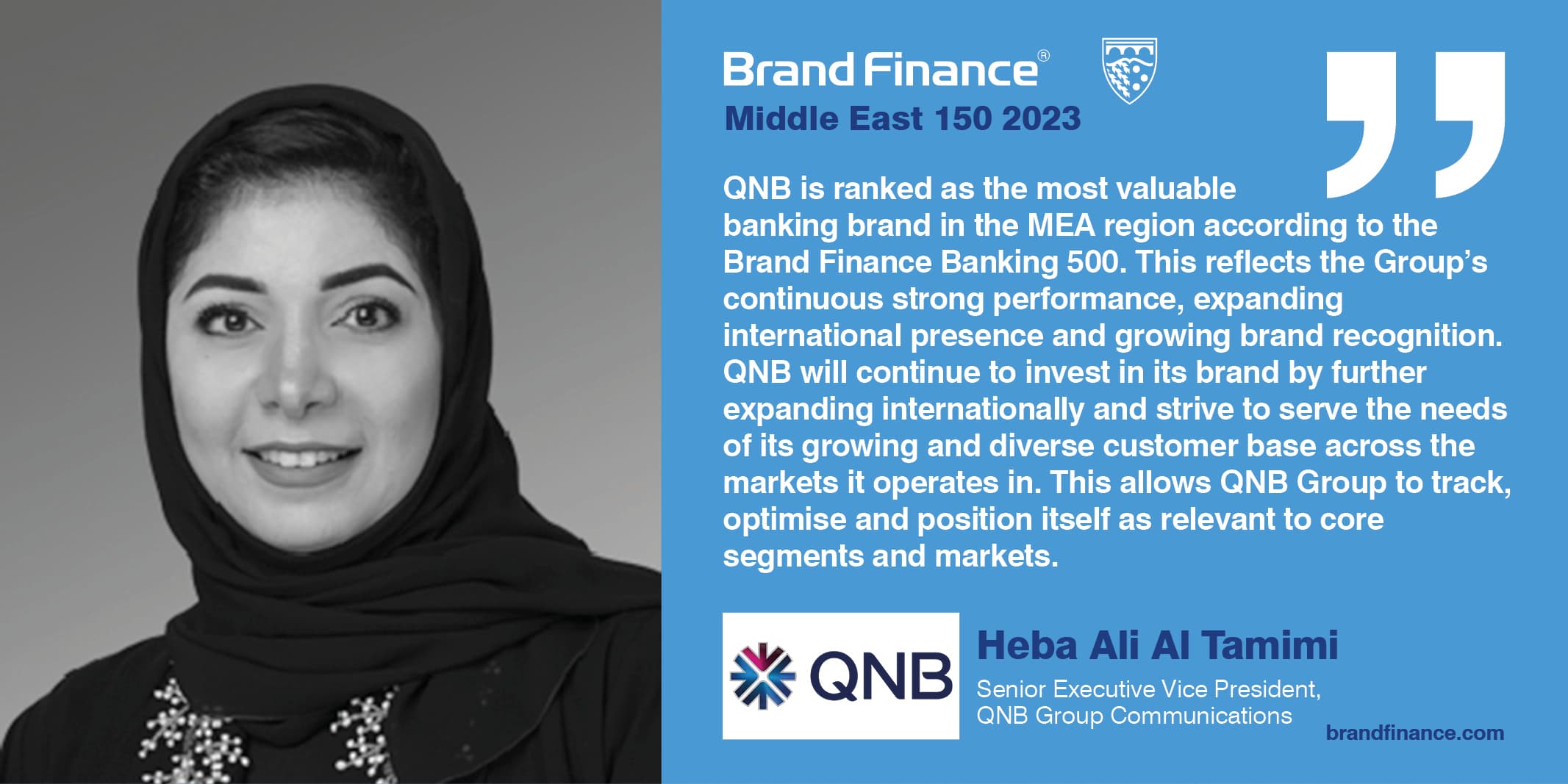 QNB's sustainability strategy is rooted in 3 pillars: sustainable finance (for clients), sustainably operations (for the bank) and beyond banking (serving the community). How important is sustainability in the industry, and do you believe it is a factor in which banking brands can differentiate themselves?
In this regard, QNB Group is considered a pioneer in sustainable financing for both corporate and retail sectors. Hence, QNB Group took the lead as the first Qatari bank ever to issue green bonds at a value of $600million. Further, it issued the first green private placement investment worth USD 50 million between QNB Finansbank A.S. and European Bank for Reconstruction and Development (EBRD). In another unprecedented step, QNB Group participated in the first green repurchase agreement (REPO) in Qatar.