This article was originally published in the Brand Finance Food & Drink 2022 and the Brand Finance Africa 150 reports.
Interview with Seleem Adegunwa.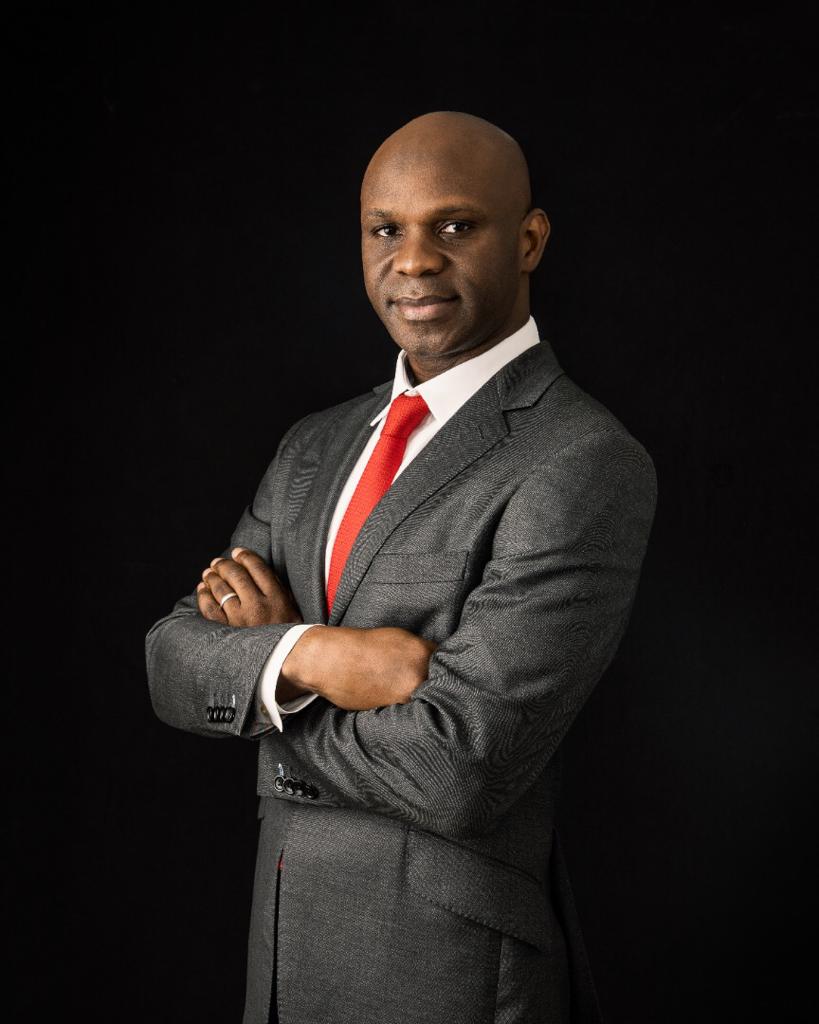 The Rite Foods slogan is "Truly World Class, Proudly Nigerian". What does that mean for the brand and how does that link to how you might expand across Africa?
The value of the slogans Truly World-Class and Proudly Nigerian describes the quality of what we are trying to achieve and compete on the world-class stage. But the main thing is that the DNA and the heritage are 100% Nigerian.
We have an indigenous brand that operates in everything it does on the world-class stage, so these slogans are exactly what we are, but put into words, it shows our intention of expanding across Africa.
Whilst we started with Truly World-Class, we now also use a slogan to show that it is African-based, and therefore more Proudly-African. This has been intentional to not just limit us to Nigeria, especially as the product is already expanding across the borders.
We are intentionally using the Proudly-African slogan across communications so that we don't alienate other customers on the continent. Overtime, we have had a very deep appreciation for the brand. Beyond the work we have done with Brand Finance, which was thoroughly detailed and insightful, we have a good appreciation for the fact that the brands do actively add to our bottom line. They help to achieve objectives such as sales growth and pricing, and enable the business to become more successful. The importance and value of working on them is to ensure that we are improving the brand equity, hence the need for appropriate slogans.
Based on our research, 93% of the respondents were familiar with Coca-Cola, while Bigi had 89% that were familiar. How do you compete with Coca-Cola in your local market and what drives your customer choice versus Coca-Cola?
Mostly by innovation. When you look across our product range, it is much more than what they do and quite a few of those, especially Tropical, are leaders in flavour innovation. So, you know while on the Cola itself, there is a clear edge with the competition, but on other flavours like Apple and Tropical, you will see that we lead in those segments. So, we can compete with Coca-Cola with our other flavours and related products. Our brand is also enhanced by having many separate products under one brand. To have introduced those brands separately would have been a much weaker strategy, and today, I think it enhances the products they look a lot bolder and bigger on the shelf.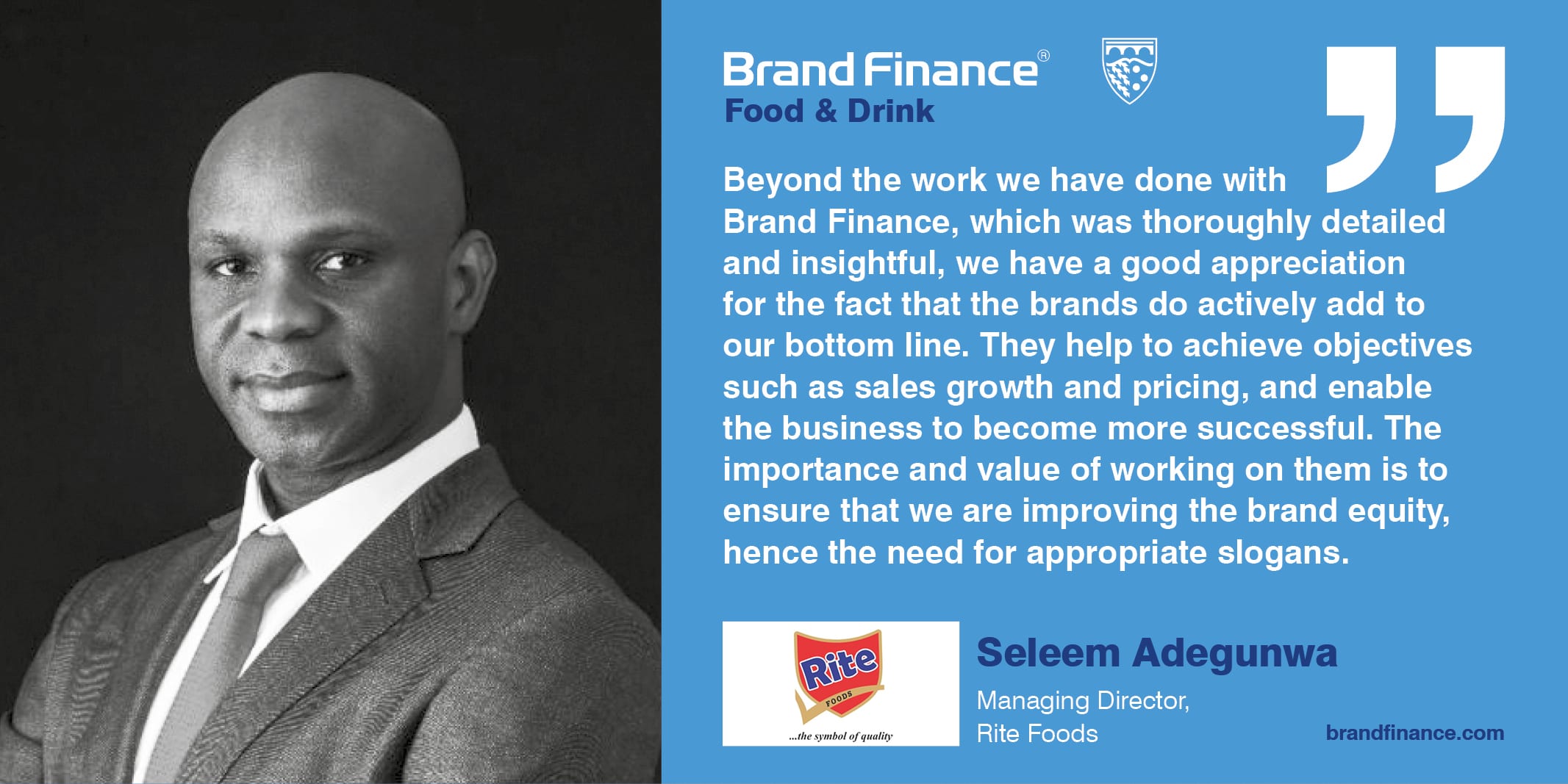 How much value does Rite Foods place on research, product development, and innovation to keep ahead of competitors?
It is essential for us. We do it frequently with our partners and suppliers. We currently have a number of research finalised and have lots of flavours and products to unveil, with only 10% of our full range currently out in the market.
We are therefore prepared to roll out new brands at our own peril, due to the research we have embarked upon. We have registered everything, and have control over when to make an entrant into the market. So, research is extremely important to us and we value that a lot.
Sosa, Rite Foods' new fruit drink, is our new product, and it is a new way for us to achieve quality reviews. I think one of the things we are known for and the important thing that we must build on is that symbol of quality. Looking to the future, we need to ensure that anything concerning our logo will automatically be assumed to be a very high-quality product, so we're very deliberate about building that perception. I want to make sure that whatever we launch must be of high quality, to ensure that customers see our logo and perceive us as a company that produces world-class products.
Fearless is currently the market leader in the energy drinks segment in Nigeria, and to ensure that we stay on top and prevent competition; we intend to introduce new flavours for Fearless. For us, it is constantly about innovation and adding new brands to expand our business.
The role of sustainability within the soft drinks industry is important. Are there initiatives you are working on within the organisation?
We currently partner with quite a few organisations to support any sustainability initiative, for example, recycling polyethylene terephthalate (PET) plastic collections. I was recently at Drinktec in Munich, Germany, in September 2022, and following this, we are now looking into developing our recycling plants.
In the meantime, we are partnering with and sponsoring recycling organisations to ensure that we clean-up the environment, where we can. We also invest in solar energy to power some of our factories as part of our efforts at 'Going Green.' This is something we're quite conscious of, so we need to embark on initiatives that show we take care of our environment. Our Corporate Social Responsibility (CSR) programmes have a lot to do with recycling PET bottles, which is key as an eco-friendly company.
One thing we want to focus on is that we are a lot more conscious of how our brands' activities tie to building brand equity. Like the current perception and whether its popularity is improving, and how Rite Foods is doing regarding its strength. For Rite Foods, we must be a lot more conscious, which goes beyond on-off partnerships and sponsorships, indeed, we need to be collaborating for the future.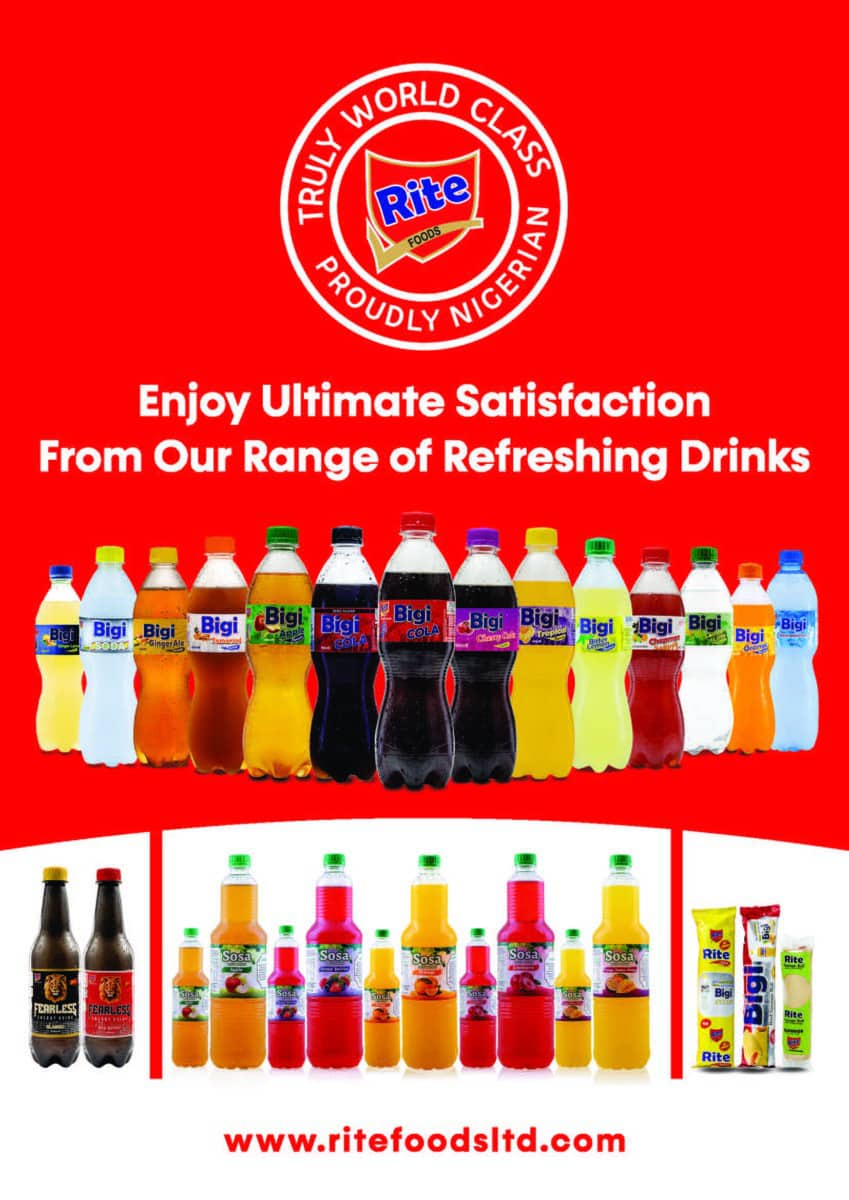 And building on that, we know that employing brand partnerships and sponsorships is a big way that you are expanding the Rite Foods brand across Nigeria. When you look at brand partnerships, what are you hoping to gain from them? Is it exposure or to change how people feel about the brand?
Both! Normally we look for partnerships that are seen to be doing something valuable. Exposure isn't even a huge priority but it's being associated with something we believe to be valuable. For example, one of our top partnerships is with a top beach resort, for clean-up of plastic and other waste materials which we finance. For this initiative, the exposure is quite little but it's very important. But at the same time, we look for other partnerships that have a wider reach.
This shows we have a range of partnerships, those that are not attaining a huge reach but are important and meaningful, and others that increase our perception, accolades, and media visibility.
Rite Foods is expanding and we hope to widen our exposure, distribution, as well as product range, and it is important at this point to start moving into other spaces. We have a long list of areas to explore and that is why Rite Foods is plural rather than Rite Food, to show that we're planning to grow to widen our offerings.