This article was originally published in the Brand Finance Chemicals 25 2022 report.
Rongsheng Petrochemical (brand value up 43% to US$2.3 billion) achieved very strong growth this year, rising two places in the chemicals ranking and jumping from 10th to 8th place amongst global chemicals brands. The Chinese brand owns various globally significant facilities, including an integrated refining-petrochemical complex with the refining capacity of 40 million tons per annum.
As the world's largest producer of various chemicals, the brand value of this giant Chinese brand is growing in connection with increased research and development of clean technologies, while its world-leading refining-petrochemical complex recovers and purifies carbon dioxide from the plants for use as feedstock to produce downstream chemical products (polycarbonates).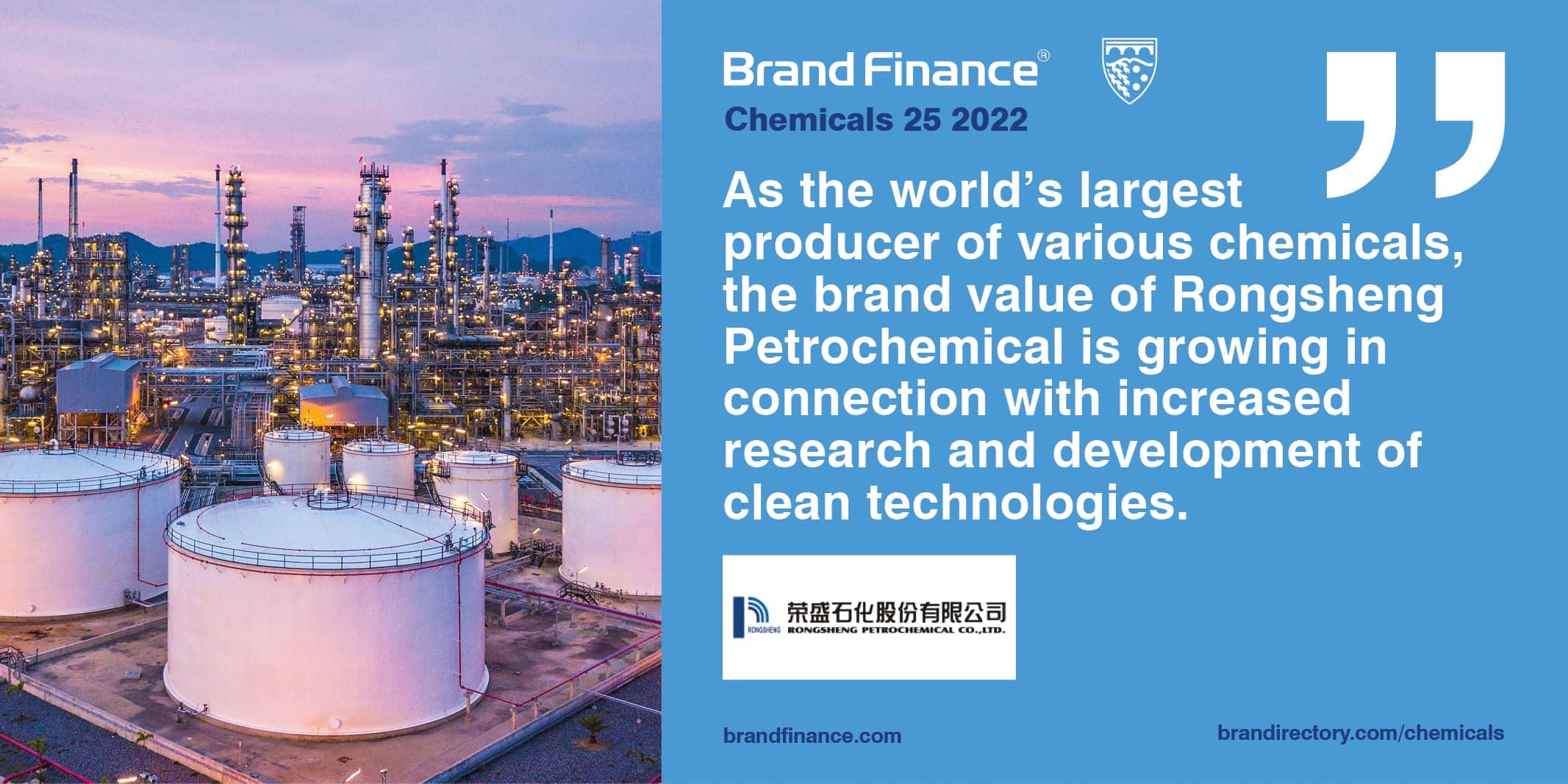 More broadly, the brand is likely to become the largest polycarbonates producer in China this year, and the brand is also the largest supplier of solar-grade EVA for the photovoltaic industry. This creates further opportunities to grow and develop its brand in coming years as demand for such products increases.