Despite the challenges posed by the global pandemic, South African brand Savanna managed to thrive regardless. The cider producer used social media and their now-famous #SiyavannaSouthAfrica to stay relevant and connect with their customers in these difficult times. We talked to Eugene Lenford, Marketing Manager at Savanna to learn more.
Interview with Eugene Lenford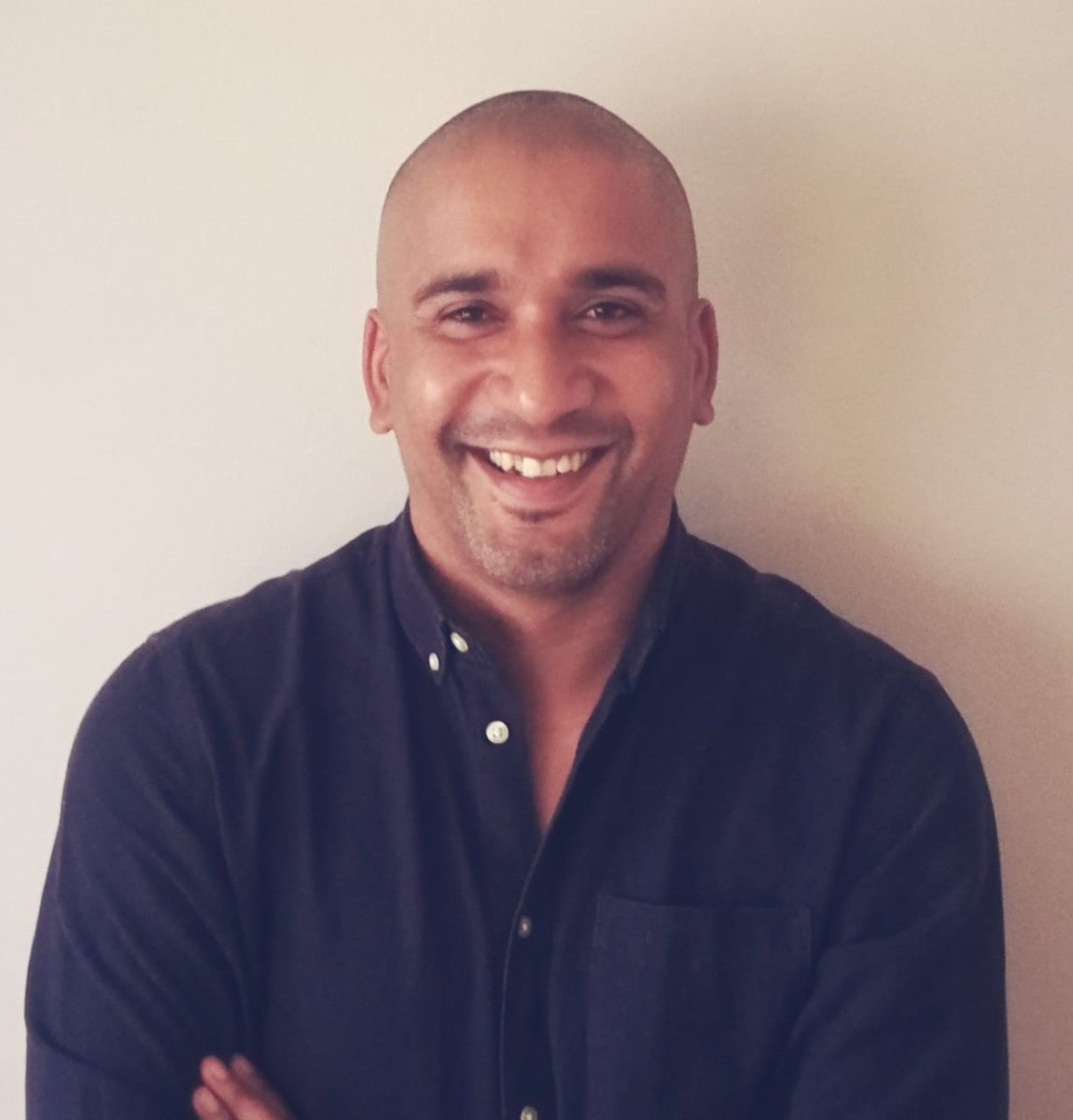 Following COVID-19, how has it impacted Savanna's agility to accelerate their modern marketing approach?
Last year was a challenging year - we like to say that 2020 was a dumpster fire. But we are very proud of the fact that Savanna Cider managed to stay true to its brand purpose and remained crisp, dry and consistent throughout.
This allowed us to thrive, and we saw tremendous growth in volume, value share and brand health in a year where several alcohol bans were announced. From day one, the decision was made to not put our plans on hold but rather to evolve as necessary to include strong #StaySafe messaging to remind our consumers to stick to the COVID-19 protocols and guidelines put in place by the government.
We understood beyond brand engagement and enjoyment, we have a role to play in promoting responsible messaging around alcohol harm reduction and responsible consumption.
We stayed in touch with our consumers by saying #SiyavannaSouthAfrica (We get you, South Africa) in these unprecedented times. We continued to leverage our purpose of the last 20 years to provide our consumers with the uplifting medicine of laughter.
We also managed to successfully add two new crisp and dry variants to our portfolio, Savanna Jean and Savanna Angry Lemon, and saw significant growth of our Savanna Non-Alcoholic variant due to the increased trend in moderation and conscious consumption.
We struck a balance between entertaining our community with the introduction of the Savanna Virtual Comedy Bar (because laughter was the one thing that had no restrictions) and our new brand positioning, #SiyavannaSouthAfrica, which enabled us to strengthen our appeal to both men and women across the South African spectrum.
Savanna has always been a brand that people are happy to be associated with. Our #Siyavanna insights allowed us to create campaigns that rang true in the heart of our consumers. We believe that this has made us SA's most loved cider. We were also a brand that consumers could still vibe with despite the challenging financial times they – and all of us – had to live through. We offered an iconic premium brand and affordable sociability to consumers, and it helped to cement our relationship with our customers.
For all its challenges and pitfalls, Savanna took 2020 head on. We did not hide behind COVID-19 but challenged ourselves to grow – and we did. For us, 2020 will always be a year to toast to and remembered as the year Savanna became the largest cider in South Africa and Africa.
Looking forward, what dimensions and strengths will enable long-term sustainable growth for Savanna?
As an iconic and premium brand, Savanna isn't able to rest (bafethu) on its laurels. We must always strive to meet our community's expectations and ensure that we maintain our iconic premium credentials. This applies to everything we do: our packaging remaining modern and fresh, our in-store experiences offering the right message at the point of purchase, our campaigns and ensuring that we are work with the best partners across all platforms to deliver the premium experience that is Savanna.
The proposition of our crisp, witty perspective will allow us to stand out as a brand. All our efforts are rooted in real human truths and South African insights. This makes us more than just a funny brand – it makes us distinctive and memorable.
But above all, it allows us to have a genuine connection and understanding with our community. People are weighed down by the shifting reality of a post-COVID-19 world, which is why our purpose of uplifting a nation through humour and supporting the South African comedy industry is so important to us, and a space we've owned for 20 years.
In the past 12 months, we have introduced several campaigns that prove this point and has seeded the #SiyavannaSouthAfrica proposition amongst our community. Our favourite examples are the Savanna Savatical campaign (also known as the Rest, bafethu, rest campaign) and our My friend TVC. Siyavanna is a term originally coined by our social media community, which means, 'we get each other'or'we see you'.
This has become synonymous with everything we have done and will do in the future. Rest, bafethu, rest was inspired by one of SA's most popular memes throughout 2020 that we sent to each other when talking about how the world has changed since the start of the pandemic. My friend alluded to the fact that whenever a South African doesn't know somebody's name, they still know exactly what to call them. Our community responded to these campaigns with overwhelming positivity and participated in them enthusiastically.
We are always working on unexpected cross-category challenger innovations to focus on our future sustainability. This does not only apply to new product developments but also a premiumness in trade experiences and unexpected partnerships.
Are there any particular initiatives you are most proud of that have arisen for Savanna as a result of the pandemic?
There are several initiatives that arose because of the pandemic that we are very proud of. The Savanna Virtual Comedy Bar as a purpose platform, the introduction of #SiyavannaSouthAfrica, new product developments and some of the awards and accolades that we've scooped up along the way.
The Savanna Virtual Comedy Bar came to life during lockdown level 5. It lived on Savanna's social media channels because due to restrictions, no production or filming could take place. As a result, fans followed a YouTube or Facebook link on Thursday nights to receive their weekly dose of unrestricted laughter that they needed so badly. The role that Savanna Virtual Comedy Bar played for the brand was significant, with a great uptake from consumers tuning in every Thursday evening. The show was even acknowledged at the 2020 South African Comedy Awards with two top awards: The Top Comedy Sponsor and the Top Online Show.
We could have never expected just how much this show would end up growing. In October 2020, Comedy Central Africa (the global authority in comedy) picked it up for a season on TV with a line-up of some of South Africa's most loved comedians. They dove right into South African truths with the authenticity and audacity that allowed the show to laugh its way to a nomination for a 2021 SAFTAS Best Variety Show award.
We are just kicking off our second season with Comedy Central and the wellbeing, continuous growth and development of comedic talent in SA remains our priority. The Savanna Virtual Comedy Bar is a platform for comedic talent to continue to do what they love most. Our community deserve a lot of credit, as they are funding the funny in a roundabout way every time they sip on a crisp Savanna.
The introduction of #SiyavannaSouthAfrica as part of our always-on campaign communications has given us an easy way to explain our relationship with our community but also allowed us to show them that we get them and what they're going through. Our consumers are our inspiration, and this one word brings all of that together – we are in the same WhatsApp group.
In terms of new product developments, we challenged the craft spirit industry with a new juniper-flavoured cider: Savanna Jean. Drinking craft spirits or cocktails has become a status symbol, but Savanna Jean doesn't need to be drunk from a goblet filled with free-range berries at an ostentatious artisanal market to be enjoyed.
Simply add a slice of lemon in the neck of the bottle for the perfect serve. The campaign also brought home two Bronze Loeries awards for Jean's online film, Survivor, and for Jean's radio advert, SpeakEasy. We also listened to our consumers and brought back an old favourite: Savanna Angry Lemon. It originated in 2015 when times were simpler, so we launched it with The Great Twitter Throwback - a campaign that took all of Twitter back to the zestier days of 2015 and all the seemingly joyful conversations we were having in comparison to the ones we had in 2020.
Savanna fans could relive their favourite 2015 memories while sipping on Savanna Angry Lemon. Both these new introductions have performed exceptionally well and have become well-loved variants in our range.
Distell operates some of South Africa's most loved brands, including Savanna, which has innovated through new nonalcoholic offerings to grow its brand equity in 2021.