This article was originally published in the Brand Finance Food & Drink 2022 report.
Interview with Christine Kalvenes.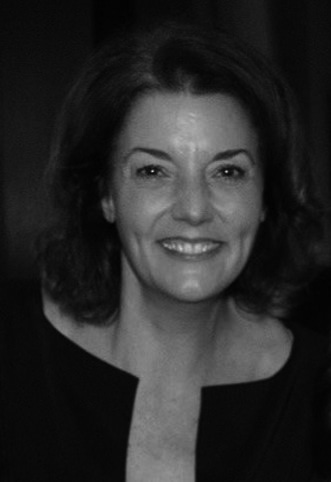 As a brand in the agro-food industry, is there increased consumer pressure to not only commit to environmental goals but also to follow through on them?
To maintain relevancy with your brand, you must be timely and dynamic. Today's consumer expects more from a brand…yes functional delivery but they are also looking for a brand with a conscience, one that understands our ever-changing environment and the impact we are having and is willing to take a stand not just through words but through actions. So many brands think it is enough to state goals or plans and throw a little marketing spend behind it. Consumers and customers see through this.
They are looking for impact that aligns with their own values and goals and a brand that can help them meet their own intentions and commitments. They are looking for a brand that is transparent, honest…one that honors the commitments they have made and is always thinking future-forward about how they can broaden their impact.
Not only have we made significant commitments towards sustainability — such as pledging, by the end of the decade, to implement regenerative agricultural practices across every acre of farmland that grows a potato for McCain and use 100 per cent renewable electricity at our processing facilities — but we are staying accountable to those promises with annual updates on our progress in four key areas:
Smart and sustainable farming, including our regenerative agriculture commitment and our Farms of the Future project where we are testing and experimenting with different sustainable farming practices to help us meet our commitments
Resource-efficient operations, where we are working to reduce our global CO2 emissions by 50 per cent by 2030
Good food investments, which is seen in our commitment to invest in smart and sustainable companies that are driving change in the food industry,
Thriving communities, with commitments to make stronger the local areas where McCain operates.
Although we haven't focused on telling our story directly to consumers, feedback from our customers and partners would indicate we are bringing the type of change that really makes a difference to them. Most importantly, though, we see the impact we are having.
Are there added challenges to defining and maintaining a brand that owns a wide portfolio of sub-brands, but also goes to market on its own?
When you have a broad portfolio, especially a global one, there are always challenges to maintaining and growing your key brands…strategy and focus challenges, funding tradeoffs, governance concerns. McCain, however, is a powerful brand and the crown jewel in our portfolio. It's both a consumer-facing brand and the name on the door. Accordingly, we maintain strict guidelines as to how we want to do business as a company overall, how we want partner with our customers and suppliers, how we want to show up to consumers, and the legacy we want to leave. And while we spend a disproportionate amount of our dollars on the McCain brand, we also understand that consumers are increasingly looking for choices.
As a company, we believe in driving change in the food industry and want to continue to expand our consumer offerings with smart, planet-friendly food options. That's why over the past two years, McCain has forged several partnerships that are driving positive change and helping re-shape the food industry for the better. Strong Roots made its name with plant-based, environmentally responsible frozen food. The Simple Root developed an innovative alternative to dairy products using root vegetables, such as the potato. GoodLeaf Farms, which is in the midst of an expansion across Canada, is a climate-controlled, indoor vertical farm that sustainably grows leafy microgreens and baby greens.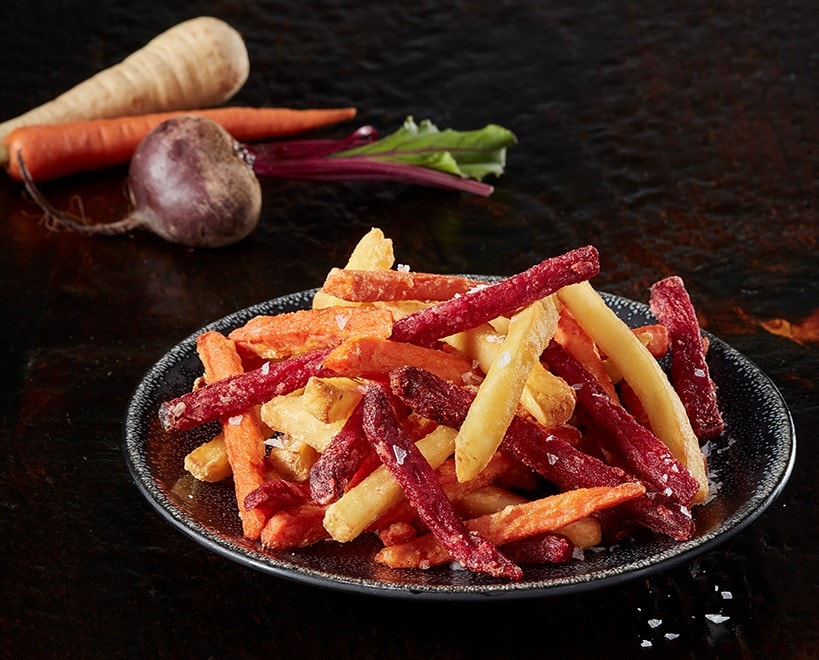 Has your commitment to achieving certain sustainability objectives changed the way in which daily work at McCain is conducted?
Sustainability is at the heart of McCain, and that commitment is rooted in the ethos that was passed down to us by our founders: Good ethics is good business. This influences everything we do at McCain, including our commitment to sustainability, and has inspired us to lead a frank discussion on the future of farming. In pursuit of our sustainability commitment, we are investing in more technology-based options to assist growers and help combat the impacts of climate change. With the combination of satellite and drone imagery, large quantities of data and machine learning technologies are helping our farmers increase their yield while consuming far fewer resources, deploying fewer chemicals and reducing their greenhouse gas emissions. We believe technology can transform agriculture.
But not only are we transforming the way we farm, we are changing the way we turn potatoes into the delicious foods that families love. We have phased out coal as a source of energy, and are well on our way to meeting our greenhouse gas reduction target — a pledge that has been recognized by the Science Based Targets initiative (SBTi) as consistent with the effort to limit global warming to 1.5°C. We have also invested in solar farms and biogas digesters as alternative renewable sources of energy.
All of our sustainability goals are shared with our teams worldwide, ensuring we are all on the same page working towards the same goals. A lot of little changes add up to a big change. We are excited at the progress we are making, and opportunities that lie ahead to learn and accelerate. We will continue to lead by example by taking steps and implementing measures that will help us and our partners continue to a more sustainable future.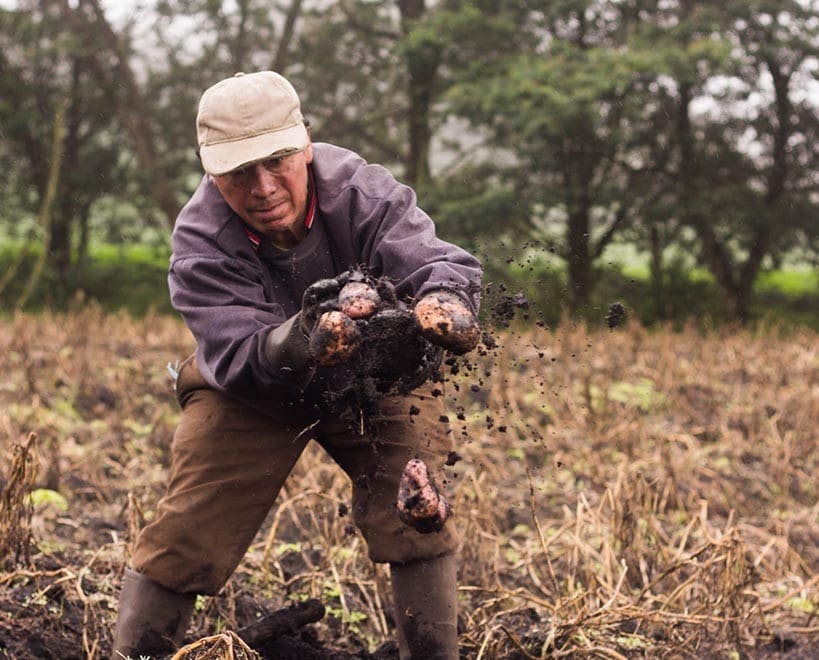 Is there something special in managing a legacy brand? Does it add an extra layer of pressure to the work when there is a long and successful history to live up to?
Yes, there is quite a bit of pressure to maintaining and growing a legacy brand as you are constantly looking to reinvent yourself for the future while hanging onto your heritage and past successes that have made you what you are. We recently undertook a re-evaluation of the McCain Brand…what we stand for, who we attract, why we do what we do…our driving purpose. The outcome has been a strengthening of our purpose, our why. We have always stood for moments of togetherness, families coming together around the table. But we took a step back to truly understand what together means to us and our brand…to go beyond just proximity and better understand what happens when we come together as families, as partners, as communities and the power that comes from being a part of something bigger than yourself. This work has led us to lean harder into championing the power of together because we have seen firsthand what happens when we do things together, whether it is helping families and communities in need or transforming farming practices to change the impact on our environment; together, we can accomplish a lot.