This interview was originally published in the Brand Finance India 100 2022 report.
TATA Group continues to be the Most Valuable Brand in India, retaining the No.1 rank in the Brand Finance India 100 with a brand value of US$24 billion and an impressive 12% growth in brand value. The strengthening of the strategic businesses with its technology backbone and the leadership initiatives in brand building globally has powered the TATA brand impressively than in previous years. Huge growth with sustainable and inclusive initiatives have been the driving force of brand TATA.
Since Natarajan Chandrasekaran took over as chairman in 2017, the TATA brand has gained US$10 billion in value, going from US$13 to US$24 billion approximately. He has been successful at strengthening the core businesses as well as transforming the companies for the future in terms of digitalisation, sustainability, and supply chain resilience.
Interview with David Haigh and N. Chandrasekaran.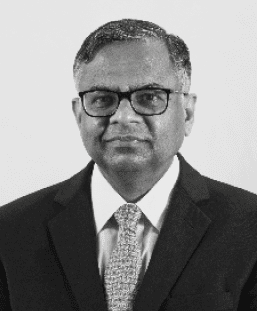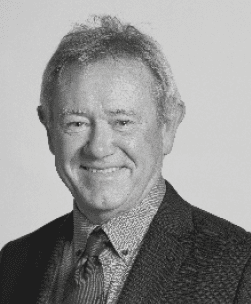 David: Firstly, congratulations on TATA Group being ranked again as the Most valuable brand in India, as well as TCS being the Most Valuable IT Services Brand and Taj being the Strongest Indian Brand from your group. In fact, since you took over as chairman in 2017, the TATA brand has gained US$10 billion in value. It's gone from US$13 to US$24 billion approximately. What do you feel has worked well for the business when you reflect over the last five years as chairman, and what has driven that that growth?
Chandra: The last five years at the TATA Group has been a big transformational journey. We have been simplifying our businesses, we have been strategising between the group companies and identifying areas we need to scale across the group.
This has yielded significant business performance across all our group companies in terms of strong balance sheets, strong P&L, profit growth, cash flows, as well as good recognition by the market in terms of the market capitalisation. We have been practically doing three things:
One, is strengthening our core businesses, which have been there for a very long time, some of them for more than 100 years, TATA Steel, TATA Motors, TATA Power, TCS, and many of the other companies.
Secondly, we are transforming all those companies for the future in terms of digitalisation, sustainability, and supply chain resilience.
And thirdly, the opportunity to create new businesses, which are the businesses of the future. We have been working on all three fronts. I must say that the teams have done a great job, and collectively we are doing well.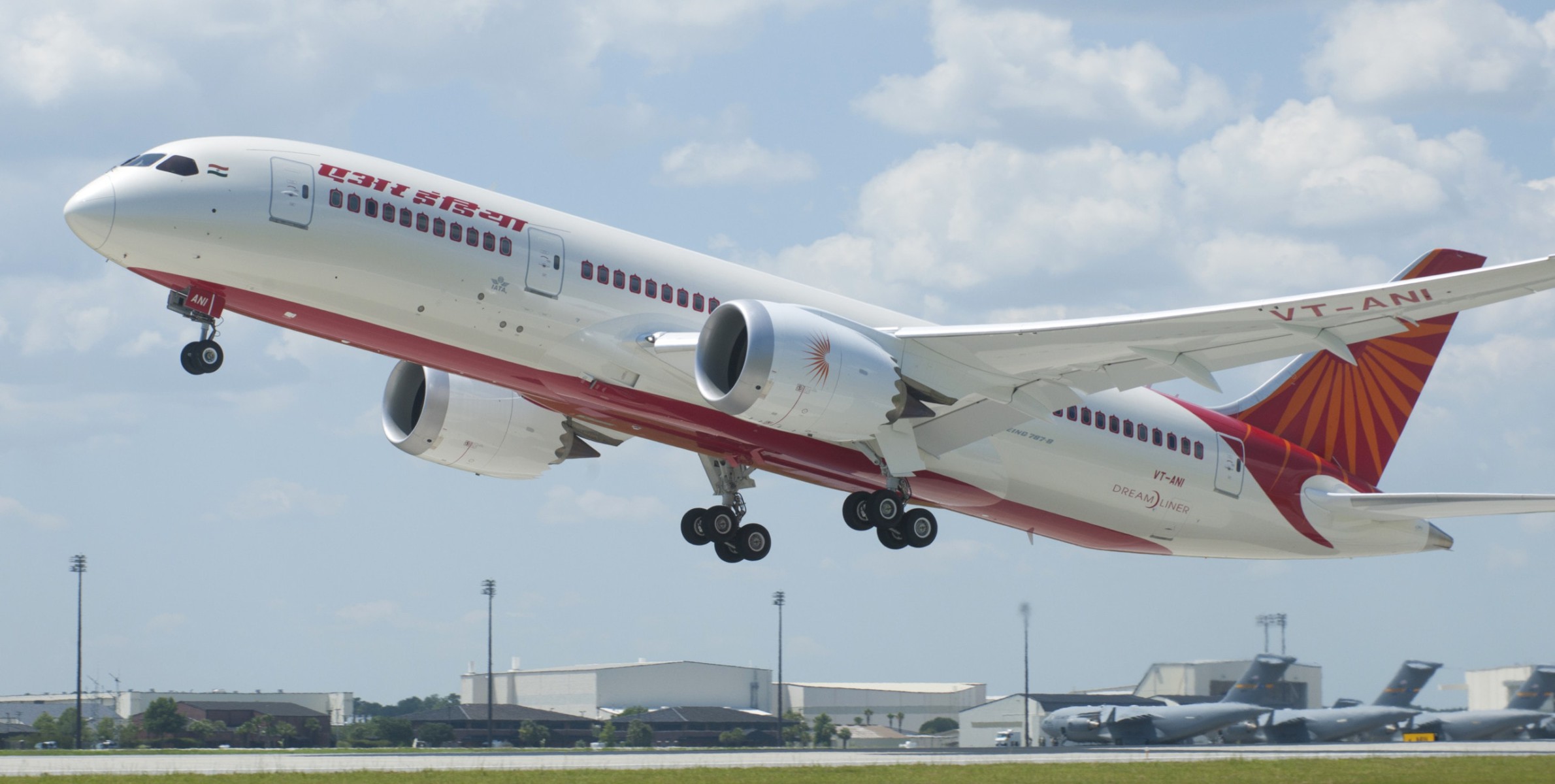 David: Could you just comment briefly on the new TATA Super App, which is binding your businesses together. How does the brand assure people that that is going to help them in their lives, and that they can trust you to have all their information?
Chandra: See, everyone must play to their context. The fundamental value proposition is to simplify the life of the consumer. The TATA Group has one of the largest consumer business portfolios in the world. We're in electronics, fashion, apparel, jewellery, watches, airlines, insurance, hotels, and even financial services. And depending upon how you look at it, we improve the lives of anywhere from 600-700 million consumers with our products. The idea is to bring it all together into one single platform, so that we can leverage our presence across multiple categories and offer our consumers the benefits of synergy by creating one single loyalty programme. We call this TATA Neu.
We have created a concept of Neu Pass and Neu coins, which are a way to bring the customers into this single platform and give them the benefit of being part of the TATA ecosystem. Following its launch, the reception has been fantastic, with many more categories to come. The whole idea is to be able to offer products, services and the solutions that will enable a much simpler way to get things done daily for the consumer. Our brand is known for trust, and we shall continue to enhance trust by always being super transparent with the consumer.
David: The thing which always strikes one about TATA is that it produces good quality products in a very trustworthy manner, delivering them to customers in various markets. I'd be interested to know how you disseminate the brands so that everyone knows you're as good in all sectors and in all your foreign markets?
Chandra: The TATA brand in India is extremely well known, as you know it's the most trusted brand. And we have used several techniques in other markets. For example, when I was running TCS, I kind of caught on to the value of sponsoring marathons, which did extremely well in engaging our customers and employees, initially in Amsterdam, then later in New York. And now we are present in over 14 prestigious marathons in different parts of the world, and that has really enhanced the TCS brand and the TATA brand globally. This has helped boost the trust factor behind our brand and improved wellness for the communities we operate in. Jaguar Racing and TCS' presence in Formula E is helping create new innovations in field such as batteries, which will help electrification efforts for the automobile industry, and TATA Steel uses sports like football and chess as a tool to drive community engagement.
Recently, we also became a title sponsor for IPL – the world's most prominent cricket league. Cricket is a magnetic sport, not only in India but in many other countries. It has billions of passionate followers around the globe, especially India and the sub-continent, Australia, England and South Africa and many other places. So, we're using all of this as a mechanism to continue to reinforce the brand.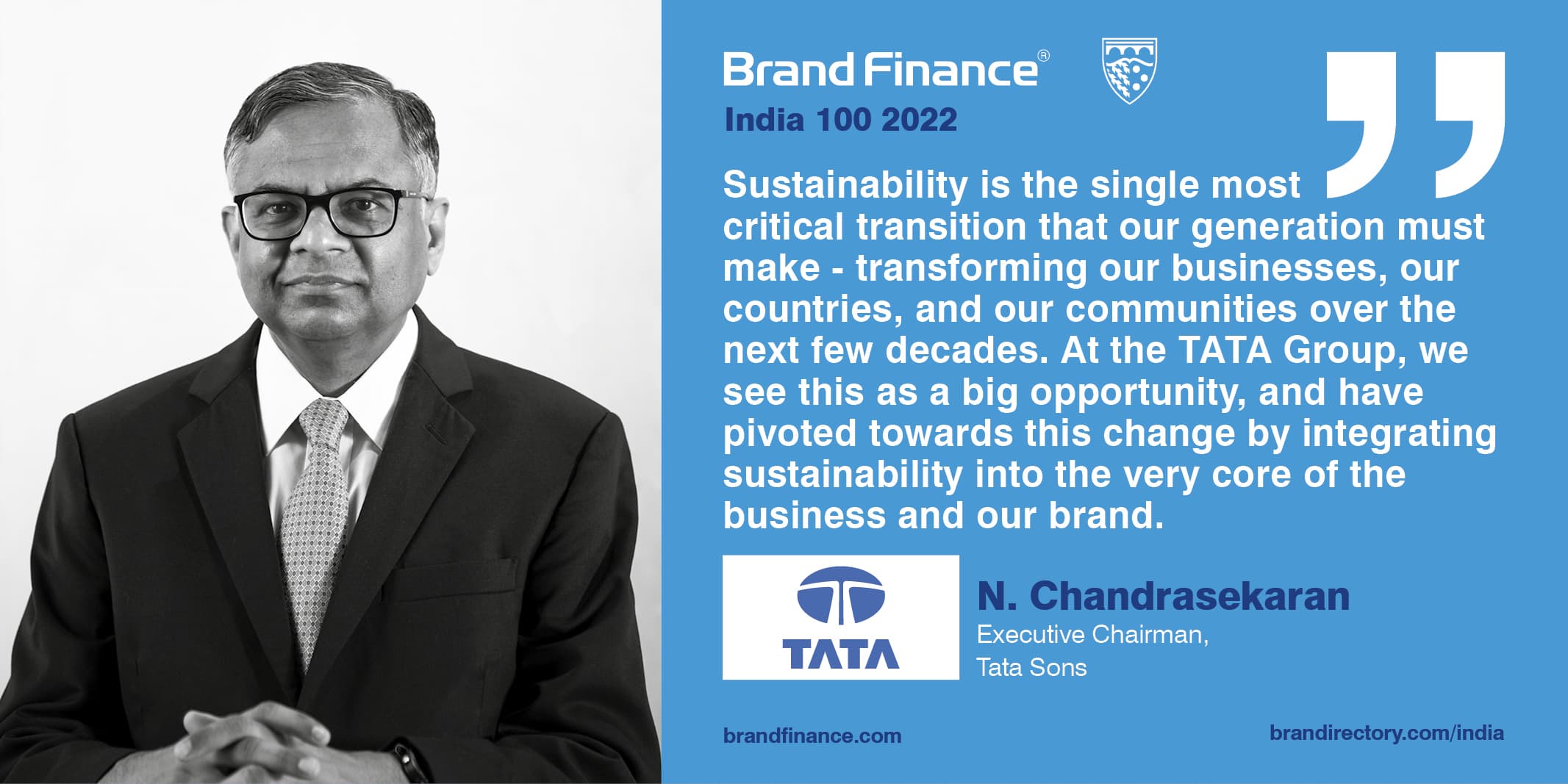 David: And as you say, there's marathons, there's formula one, football, chess, and IPL. Does that mean that you think sport is a much better way of communicating and gaining the loyalty and attention of customers? And how is the IPL investment going?
Chandra: The IPL investment has gone exceedingly well - we've got a lot of traction and it's making an impact. If you come to the cricket stadiums, you can really see the presence of the brand. Also, we see it in the data analytics that we do based on the IPL viewership and its connections to the Super App, and to some of our other companies like TATA Motors – who launched a vehicle called 'Punch', an SUV which is doing very well in the Indian market. So, we see the results, certainly, in all the analytics that we do. Therefore, I do feel that the sponsorship has gone very well. While not the only medium, sports certainly work to create impact. I feel that the themes that we can promote, such as sustainability as with the case of Formula Ecar racing, and health linked to the marathons, are received extremely well by consumers.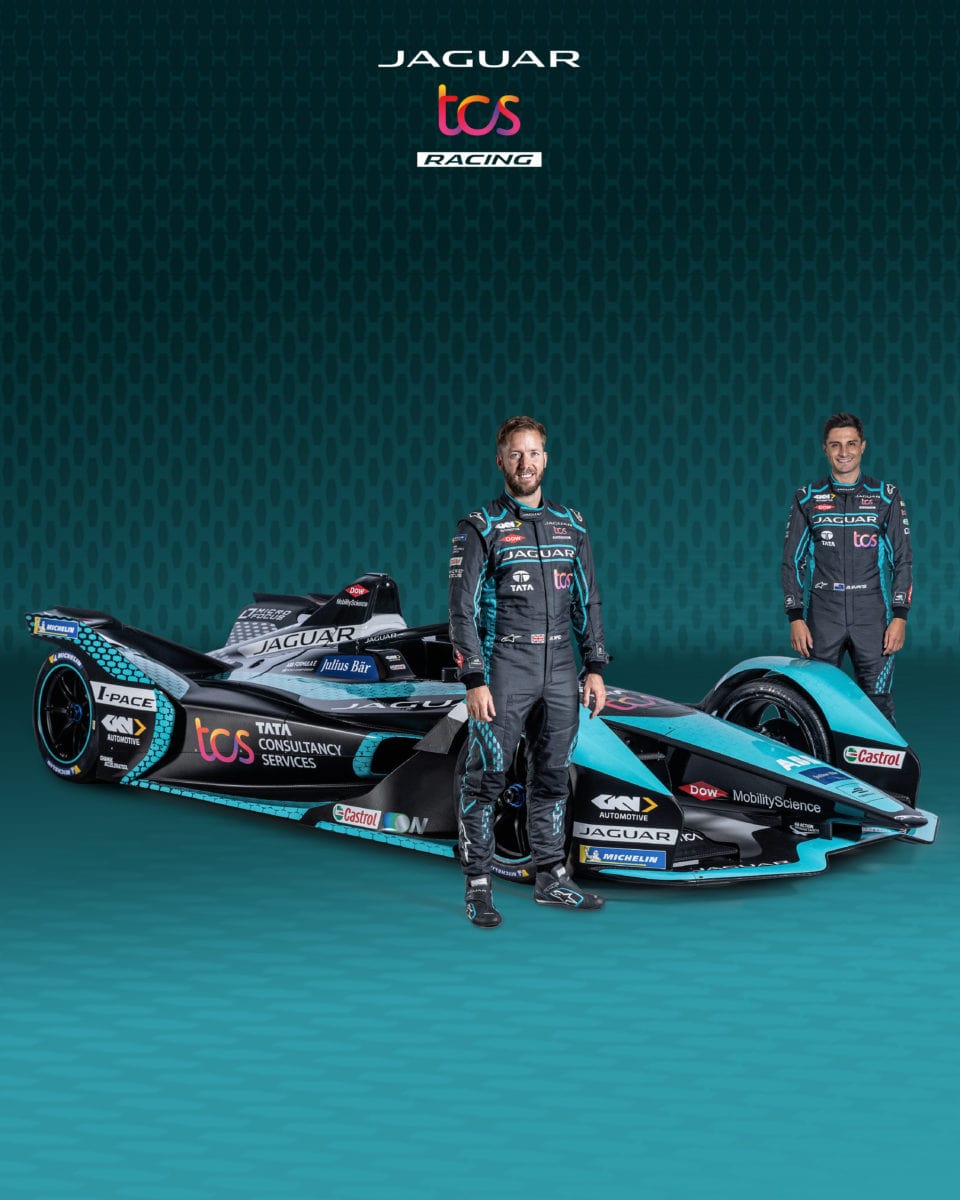 David: You've always been a very sustainable and socially responsible group. I'd be interested to know what your strategy is on that front, or is it just a continuation of what you've done for the last 154 years, and how do you see it spanning out across different parts of the business?
Chandra: Sustainability is one of the most critical transformations and transitions that businesses, countries, and communities must make. In the next 10, 20, 30 even 40 years, it's going to be a very significant transition. At the group, we have seen this as a big opportunity, and we have pivoted to make this transition by integrating sustainability into the core of the business. For example, in TATA Power, we have stopped investments in the coal-based power plants and focused significantly on renewable energy. Probably by 2030, 80% of our energy will be renewable energy.
We are also into solar rooftops and solar pumps by focusing on the consumer-based power requirements. Similarly in TATA Motors, we have pivoted towards electric vehicles in India. Even in commercial vehicles, we have launched our first electric truck, as well as fuel cell, hydrogen based buses in the commercial arena. Jaguar Land Rover has a strategy to go fully electric in the Jaguar portfolio from 2025. We are into carbon capture, we are into biodiversity, we are into water neutrality - so we are focusing on sustainability from multiple angles. We have a very strong plan across the group, company by company which is all been integrated across the TATA Group level plan.
Our group has been focused on sustainability when the word was not known. Our focus on biodiversity has been there for 100 years, and our focus on sustainability in terms of community services, ensures that in every community in which we operate, people receive the support of the company, whether it is in health care, their livelihoods, or addressing malnutrition, etc. We been at it for several decades. The group sustainability concept was set up by Ratan Tata in 2007. We had created a formal governance mechanism to raise sustainability by having a TATA Sustainability Group, which is at the group centre, and the Group Sustainability Council, which is a forum of all the CEOs since 2007.
Now, we are trying to accelerate that journey with a lot of metrics with science-based targets. We will be announcing our whole sustainability plan and strategy soon. So obviously, we need to drive this change and make sure that sectors which challenge sustainability, such as autos and airlines, are given special attention.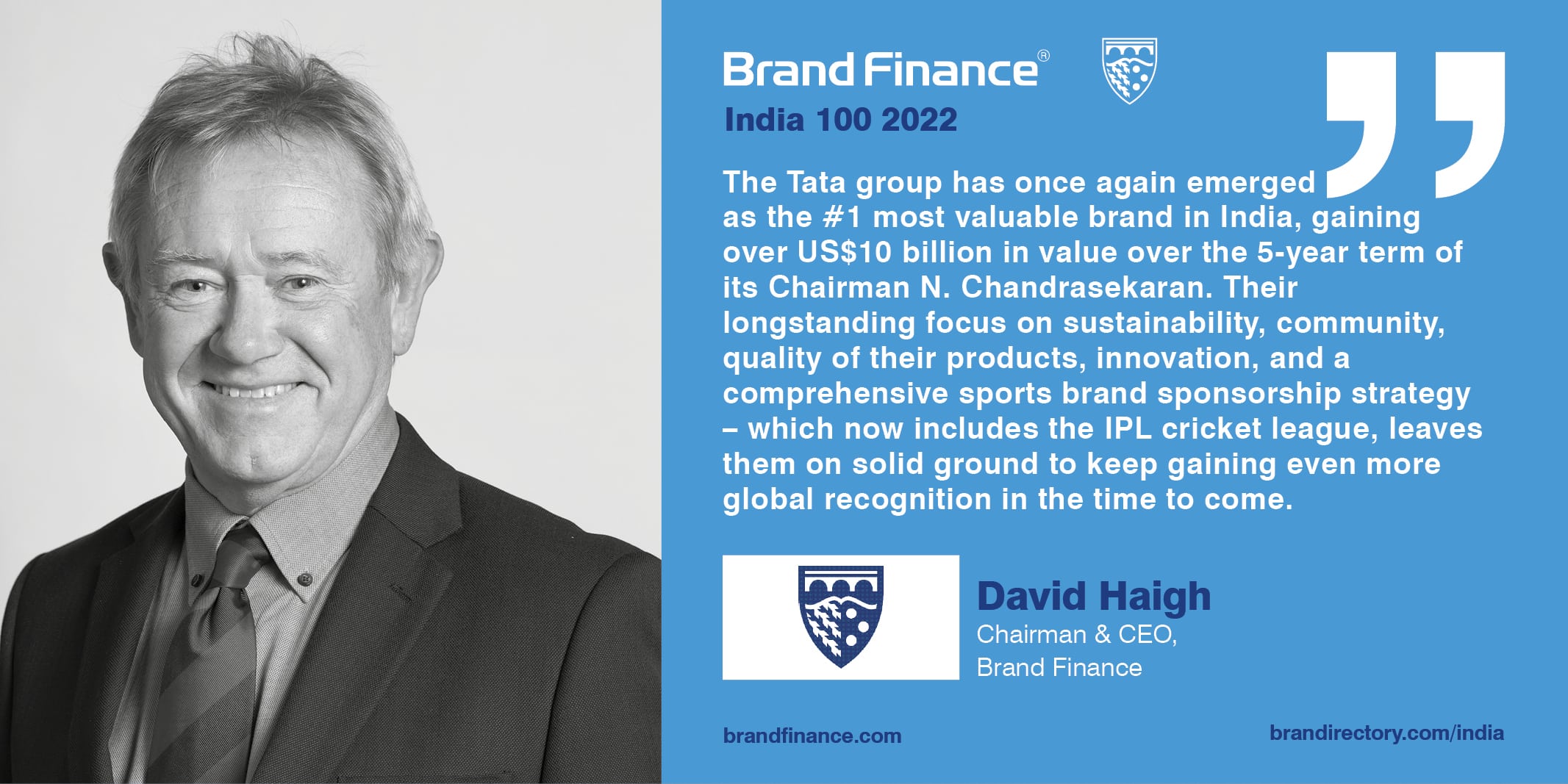 David: So, focusing on the aviation sector, where I know that TATA was very involved in setting up Air India in 1932, and is now back in ownership of Air India. You've also invested in Vistara. I'm interested to hear about the overall strategy for the aviation sector, including for the brand.
Chandra: We have four airline companies now. We have Air India, which also has a low-cost airline called Air India Express. Then we have a low-cost airline called AirAsia, which is a joint venture between the TATA Group and AirAsia in Malaysia, and then we have Vistara, which is a full services carrier and a joint venture between the TATA Group and Singapore Airlines.
We already said that AirAsia will be merged with Air India Express, so that it will have one single low-cost carrier and as of now, we will have Air India and Air India Express which is one entity. Then we have Vistara as a full services airline. Vistara for now continues to be a joint venture with Singapore Airlines.
On the brand front, our plan is to keep Air India as a brand. It's a very iconic brand, but over the years it has lost some of its lustre, and we aim to bring it back. We want to make this a world class airline and to be one of the most technologically advanced airlines. There is no real need to change the brand, since the whole market knows that Air India is now a TATA company. They are all rooting for our success, and we are very humbled with their support.
David: So earlier this year, our Brand Guardianship Index, where we measure the strength of CEOs as brand guardians, put you in the top 25 CEOs in the world. What, in your view, should a CEOs top priority be related to their brands, particularly in the current state of the world, after the pandemic, and all the geopolitical challenges that are going on now?
Chandra: First, I'm very humbled that I was ranked in the Top 25. It's a huge honour and a huge responsibility. To my mind, the brand purpose should be absolutely protected. That's the top priority for us. The trust that the consumers have on the TATA brand should be reflected in everything we do, especially in terms of social responsibility, quality of products, quality of services, in the way we treat our employees, and customer centricity. It's a 360-degree responsibility. There are many ways we can expand our reach to the consumers, whether through sports or through other mechanisms. But fundamentally, we must live the brand, every single day, and we must live it better every single day.
David: You've been chairman for five years. What do you think will happen over the next five years with the TATA brand?
Chandra: We are driving our business performance not only in terms of financial results, but also in terms of addressing the five megatrends.
The first of these is digital, which basically focuses on artificial intelligence and data. I've gone on record saying that every business is an AI business and a data business, and no sector can escape that.
Secondly, every business must lead in sustainability and lead with sustainability, and this must be integrated into the business strategy and in the DNA of our business model.
Thirdly, we need to be resilient in our supply chains. We operate in a global world and global markets and all our products and services require global sourcing, we need to have self-reliance and redundancies in our supply chains. This need for resilience in supply chains required for global businesses throws up an opportunity, which I call it the India plus opportunity. So, we have started creating new businesses like electronics manufacturing, batteries, next generation telecom technologies (4G, 5G and beyond). We need to make sure that we address these global opportunities suitably.
The next trend is safety, health, and wellness. People cannot assume that wellness and health are only relevant for certain businesses, they are relevant in every business. So, a health wellness safety value proposition must be well thought through from the consumer point of view, whether you are b2b or b2c.
We shall also focus a lot more on social impact. The TATA Group, led by TATA Trusts, TATA Sons and all the operating companies, spends a significant amount of effort, resources (both human resources and financial resources) in addressing social issues, to create impact globally, and in India. We shall scale it up as we want to be able to make much larger impact in solving some of the biggest problems in the social environment. So, I'm hopeful that we will make a bigger impact in the next five years.
The other area, we want to make an impact in is talent. Not only talent within the group, but how we can contribute to develop skills in people at scale, so that people get the skills that are required which are relevant for the future, and how we can empower people with artificial intelligence, data, and Cloud, using technology so that they are able to perform better. So those are the areas we want to work on for the next five years.
Well, it's a very exciting prospect. In our Global 500, the TATA brand is 78th in the world, and India is a very fast-growing economy, with TATA right there at the forefront. So, we are looking forward to seeing TATA up in the top 50 or even higher amongst the global brands, and for it to be recognised more globally, which I think the sports strategy will very much achieve. I wish you well over the next five years.