Tech Mahindra ranks high in the IT services sector with a brand value growth of 45% over the last two years to a brand value of US$3.0 billion and an impressive growth of +1.9 points to 76.0 in the Brand Strength Index, rising to be the 7th strongest brand. The growth is a result of focussed brand building efforts. Tech Mahindra was also the only Indian organisation to receive the Terra Carta Seal by the Prince of Wales for its commitment to creating a sustainable future. By implementing projects that lay equal emphasis on people, planet, and profits, the organisation has been recognised for its social impact. Additionally, the business focus on digitalisation, cloud transformation, telecommunications, and other key digital requirements has consistently strengthened Tech Mahindra's brand positioning.
Interview with David Haigh and CP Gurnani.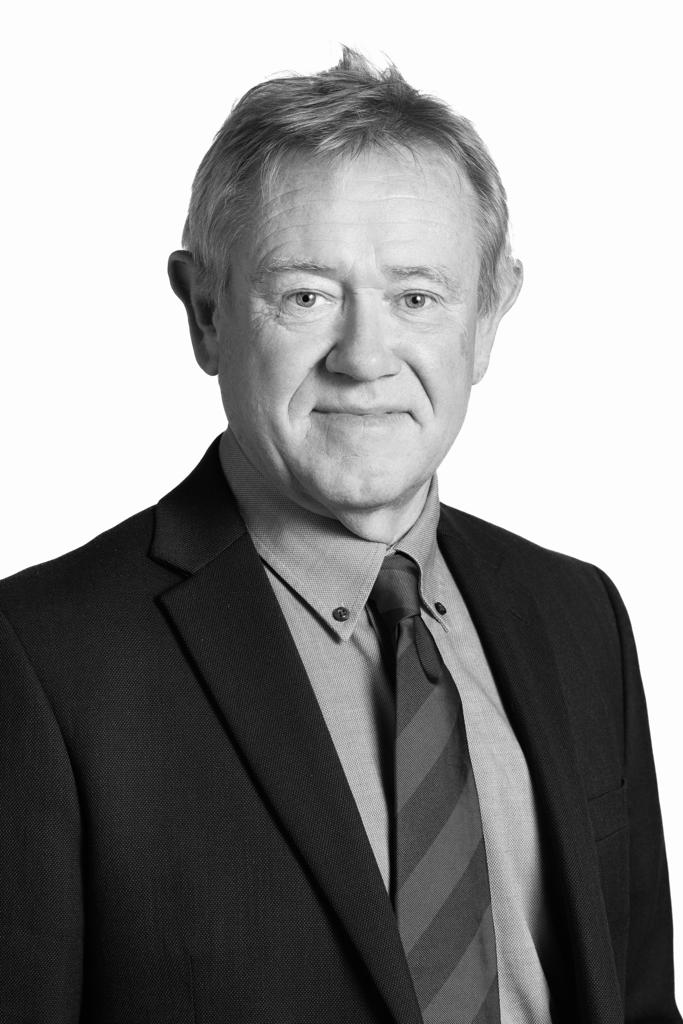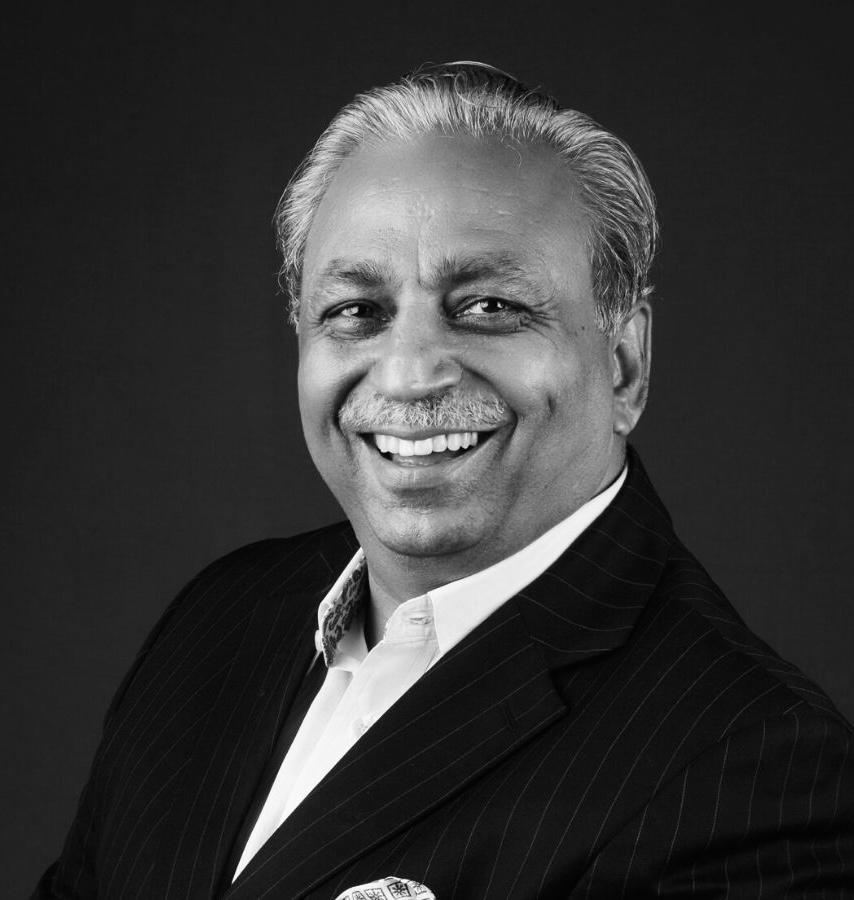 We recently published the Brand Finance IT Services 100 2022 report valuing the top brands in the IT Services sector. And I'm very pleased to announce that Tech Mahindra ranked 15th in the ranking with a brand value growth of 45% over the last two years to achieve a brand value of $3 billion and an impressive growth in the brand strength score rising to be the seventh strongest IT Services brand in the world. This growth is a result of focused brand building and business efforts.
To celebrate this fantastic achievement, David Haigh, CEO and Chairman of Brand Finance, sits down for a rendezvous with CP Gurnani the Managing Director and CEO of Tech Mahindra, who has led Tech Mahindra for the last 13 years.
David: Welcome, CP, very nice to see you again.
CP: Lovely meeting you, David and thank you for the recognition of Tech Mahindra as a brand which can be trusted, which is built on years of relationship with the customers and our associates.
David: You've obviously been a leading light in this industry for four decades. I mean, it sounds amazing, I suppose one must live up to the fact that one has been around for a long time. And you must have seen a lot of change. How do you think the role of brand has evolved within the IT Services sector?
CP: Clearly, brand means communication; brand means building relationships; and brand means building trust. Four decades is a reasonably long period in which you communicate, interact, and engage with various stakeholders. Forty years ago, I was happy writing notes on an electronic typewriter. I was happy that I would be proof-reading proposals and pretty much editing everything myself.
From there to the level of automation that has taken place, the role of smartphones, the role of social inclusion and social media, the world around us has evolved and Tech Mahindra is part of that evolution. We help other corporations evolve in a connected world. So much has changed, and the best part is that technology is the glue. And technology defines Tech Mahindra.
David: One of the interesting aspects of branding and how brands engage with their clients, is engagement with sponsorship activities to get closer to the clients. I'd be interested to hear your view about the rationale for the different sponsorships that Tech Mahindra has done - the Jacksonville Jaguars, the International Chess Federation, and Formula E etc. Maybe you could just give us a few words about what the objectives are and how you feel they're working?
CP: If you look at two of our biggest sponsorships – Formula E racing and chess. We have always believed that the brand must be associated with doing good. And for doing good, we have purposed Tech Mahindra to take clear actions around sustainability, where our business is to be the knowledge and innovation partner to our customers. If you look at Formula E, it represents innovation and a better way of mobility and transportation. It represents a cumulative knowledge of engineering and a phenomenal competitive racing sport. We are very proud that we are associated with Formula E for innovation and sustainability. Alongside Olympiad of chess, that we have recently supported and are the knowledge partner of, is a game that represents speed, agility, knowledge, and more importantly, a competition in which the best minds win. I am glad we chose these two sports and have a long-term commitment and association.
To us, it's brand messaging, again doing good and building on the ethos of Tech Mahindra's brand storytelling, where you engage with us for solving problems, building long term business relationships. You engage with Tech Mahindra because we are a company with purpose.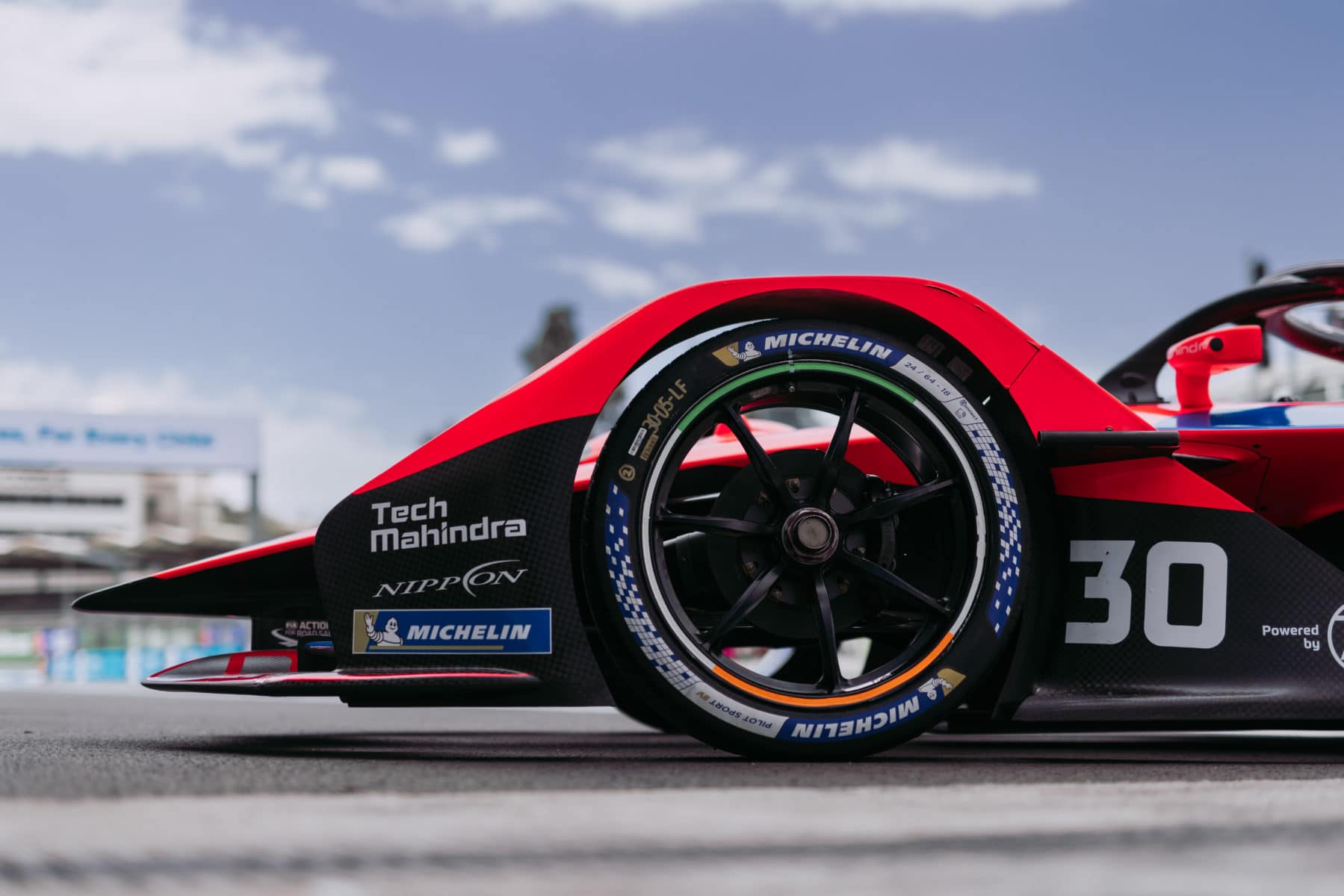 David: I thought the chess sponsorship was particularly interesting. I did wonder whether that was mainly directed at recruitment and internal audiences, or whether you saw it having a significant role in the relationship with clients as well?
CP: I will always be a firm believer that 'Rise for Good' applies to Mahindra's internal employees. If our employees get up in the morning, are enthusiastic and energetic about serving our customers, the community, and serving the country … I think 99% of my battle is won because that is what I mean when I say a culture of doing good.
The second part clearly is internal communication. It's almost the way you engage with your clients, but you need a little bit of tweaking. Your first communication where you are brand building must be with your own employees. But if you must engage with society and your customers, you need to follow the same principles but at a much larger scale.
David: One other aspect of these sport sponsorships, which I found very interesting when I was looking at the details was the way that you are using data and virtual reality and data analytics and so on, and the process to get fans engaged with sport in a different way from the way they used to in the past. And in the process, apparently building a whole new industry in terms of content provision, and betting and just generally engagement. I mean, is that a conscious strategy? Or is that just one of the by-products?
CP: You know, it occurred to me, it was more as a technology professional. When I went to watch sports match a few years ago, I realised my relationship with the stadium was practically zero. My relationship with what I consume, and how I consume, it was literally one-way traffic. And when I looked at the fan experience or an individual experience, I realised that unless you sit in a privileged box, you pretty much do not have any experience that you carry beyond the tournament or beyond the match.
I realised that technology must be the facilitator. I'm sure as you watch many of the modern games, you would start realising that there is A) a better commercialisation by the teams or by the local authorities, B) the fan engagement has improved, C) there is almost a post-tournament or a post-match level of engagement. All this has been facilitated by Tech Mahindra. That's the process part of it.
The second part is the role of data and analytics. Data and analytics on one side can be applied in commerce, but the more important thing is how technology can be used to simulate and train. Tech Mahindra is very proud to be associated with the teams that showcase better engagement.
Enter the metaverse. It opens so much possibility in this realm especially. Metaverse means augmented reality, better data mining, better structured data analytics, and you can replay the game or simulate it a lot better. Sports is being redefined by technology. We have seen it in a few of these: virtual gaming and virtual tournaments. But more importantly, I think we are going meta with the physical and redefining the whole engagement process between the team, the players, the stadium owners, and the fans.
David: Well, that's interesting, because that was going to be my next question, which is at a more general level, how actively is Tech Mahindra involved in the whole development of Metaverse, and are we moving to a whole new world of metaverse?
CP: This whole technology is in evolution especially since artificial intelligence has evolved over the last hundred years. Data science has evolved over the last few decades. Whether it is augmented reality, virtual reality, or communication 1G, 2G, to 5G or the metaverse in the past few years, these have improved the level and speed of engagement.
I think it is just a natural corollary – a digital twin, a brand engagement or running an education programme or gaming retail store, or even reducing the returns from an online shop, all of these are business cases that are waiting to be solved. The good news is now there is technology called metaverse which will help in either solving these use cases and/or creating new engagement models.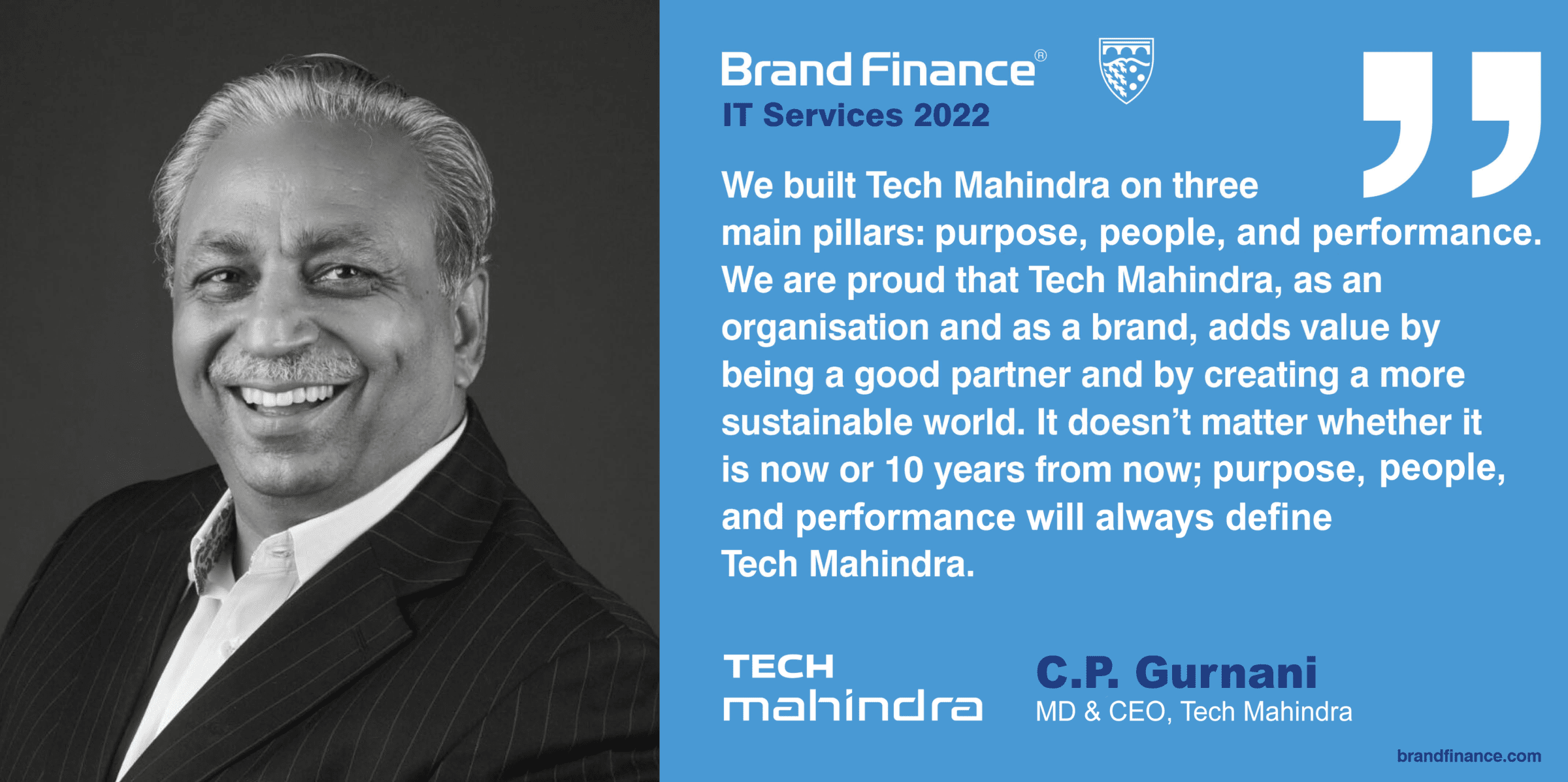 David: So, moving on to a slightly more general issue. I know that 'NXT.Now™' is a big thing with Tech Mahindra, can you give us an idea of how that's going to work in practice and how it's going to develop the practice of Tech Mahindra?
CP: Tech Mahindra is a company that was born out of a joint venture, Mahindra group's joint venture with British Telecom. At the heart of it all, we were a communication software company. And that communication software company, over the last 25 years, has evolved into technology power-hub spread over 90 countries, 158,000 associates. We were always hugely interested in communication, 5G, the latest technology that gave us a medium to create new ventures. Most of the new ventures today is and will be around the metaverse. It is a game changer and I know it will benefit all our 1250 customers.
We recently launched an internal new brand called NXT.NOW™. This is all about embracing the future today. And it is all encompassing. That's the idea that technology needs to be embraced and embraced quickly. As a CSR initiative, I created an education programme, where both young and old can be engaged in education through this metaverse or a meta-village. There are infinite possibilities and I'm happy NXT.NOW™ and the metaverse are becoming synonymous with each other.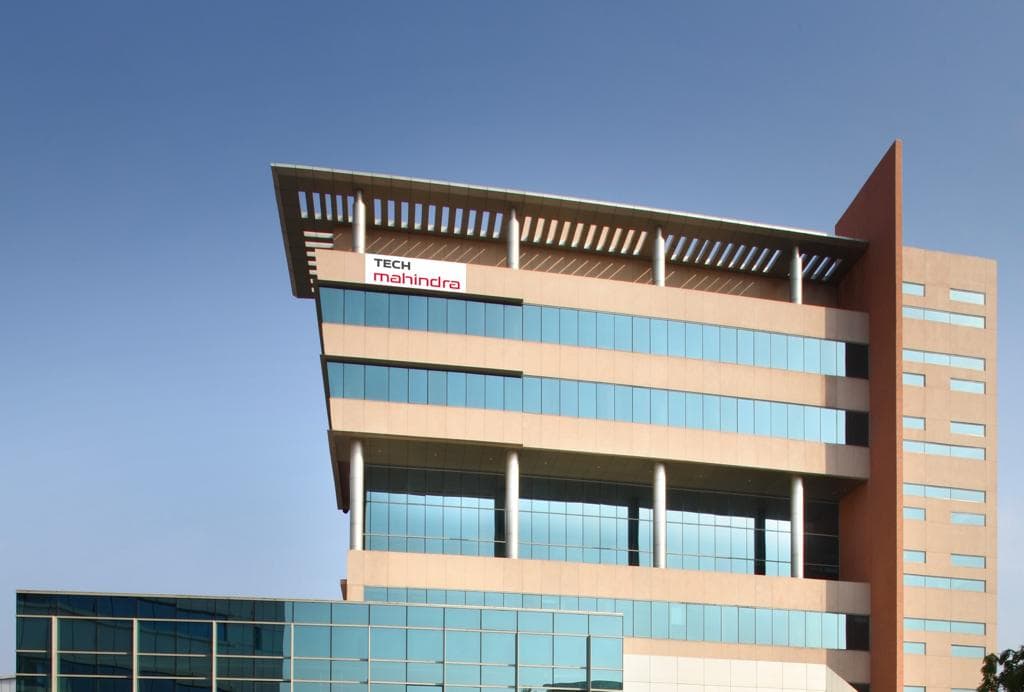 David: You spoke at Davos in May about cybersecurity. And, when I think about it, I'm a little bit nervous about the security issues and the hacking issues and so on. Do you think that technology and technological solutions are going to be able to keep up with the threats from cybersecurity?
CP: What we discussed in Davos was that every year, tons of data in one year is more than what it was in the previous 25 years. Effectively, this means there is so much of me and you in the public domain. There are two ways to handle it. Number one is we lock all this data, and hope that nobody else will see it. Or number two, realise that this data is going to be accessed by someone or the other.
This new oil called data needs to be protected. This in the wrong hands can be misused. I'll just give you an example. One of our clients in US experienced a cyber-attack of their systems and luckily, the damage was limited. It was lucky because in this industry, ransomware is now being demanded in bitcoin. There are firms with 200 lawyers or more that are engaged in negotiations with the people who get hold of this data and the only way to get this data back is through ransom.
Cyber threat is real and can cause irreparable damage to any business. Cybersecurity must be even more real for all organizations today. For a company like Tech Mahindra, it's very important that we help our customers in securing their assets. I can only repeat what I told you in Davos that the art of protection is the art of learning to manage the risk. Learning to manage such risk means using proper tools with the help of proper experts.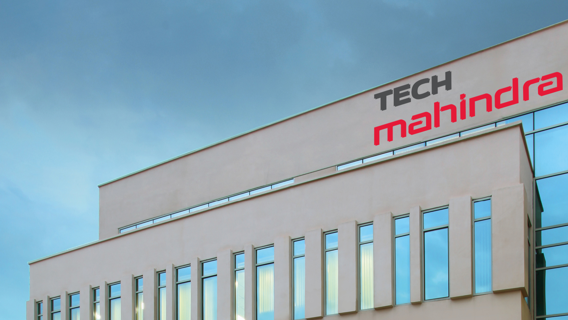 David: I would like to just briefly talk about sustainability, going beyond CSR. First, I'd like to ask what sort of areas of sustainability do you think Tech Mahindra needs to develop further? And secondly, to what extent can technology assist all companies in their goals of sustainability?
CP: When our employees wake up and come to work, they all believe that they have a purpose, a purpose to create positive impact. In many ways today that positive impact starts from the belief that sustainability and climate control is at the heart of almost everything that we do. You cannot think of an industry, whether it is technology, retail, or education, that does not consume energy. If you are a mining industry, your largest cost is energy.
The point I'm trying to make is that if all of us start working towards sustainability, or to realise that if there is an expenditure, there must be a way of earning this back. Our employees and colleagues are at the forefront of this mindset. Our employees question me and give me suggestions. They feel empowered that we are working towards becoming carbon neutral. They want to create platforms where you can put your inputs. They will come back with a suggestion on how to conserve water, how to conserve electricity, how to plant more trees.
I'm very proud of Tech Mahindra for making sustainability the core of our business. We constantly work with our clients, and the whole ecosystem, to define how we can help them become more sustainable, more carbon neutral, and how we are also able to advise them through various measurement tools, on what every action means. It's a proud moment that Tech Mahindra associates are recognised around the world for this impact on climate control and achieving sustainability.
D: Obviously, you're working in a very creative, innovative and change laden sector. Companies evolve and brands evolve over time, so, how do you see Tech Mahindra evolving over the next 10 or 20 years? Are there other big areas where you see yourselves leading the way and the company growing exponentially?
CP: We built Tech Mahindra on three main pillars: purpose, people, and performance. When you look at our people, they are relevant, skilled, and are solving problems. I think Tech Mahindra is a brand that the customers would love and continue to do repeat business with as they evolve. See a bank can become paperless. A bank can communicate with their millennial customers or older customers in a very personalised way. But people remain the true differentiator.
The second part is the performance of the process. Whether you're running an online or an offline business, you are the delivering value by becoming better at the process. You would choose automation, or whichever is the best route possible for running this process. At Tech Mahindra, we are focussed on process transformation with the larger goal being digital or business transformation.
The third part is purpose. Purpose to us is that we come here to work because we are proud that as an organisation, a brand, we add value by being a good partner, by creating a more sustainable world.
People, performance, and purpose will always define Tech Mahindra. It doesn't matter whether it is now or whether 10 years from now.
David: One interesting issue in talking about what's going to happen over the next five or 10 years is we do seem to be going into an era of economic difficulty. With higher interest rates and inflation rates and slower growth. Do you see a role for Tech Mahindra to help companies get out of their economic problems or to become more resilient to the economic problems?
CP: I mean, I'd love to solve all problems, David. But all I can say is that there are areas where we have an influence. And this influence, I call into three buckets: 'Run, Change and Grow'.
Run is how we can run your operations more economically and faster. Change is about purpose, people, and performance – how we can help you change gears to become a little more swift and agile. Grow is more about investing to create new business opportunities. Sports tech, retail metaverse are examples that we built and are jointly investing in and creating new growth opportunities. I don't know whether we have answers to every problem. But in certain pockets our process experts, business experts, and technology experts can get together and help you run, change, and grow. I think that's really where our competence is, and we would continue to engage with our clients and the governments around the world.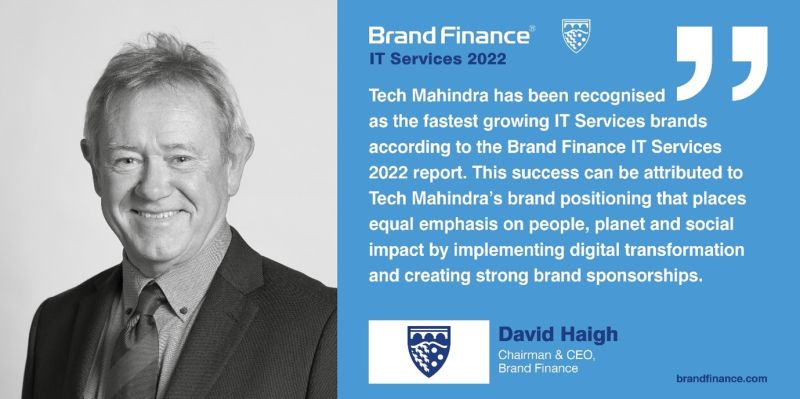 David: Before we get onto my last question, can I just briefly ask you about a controversial topic that's been going around the industry, which is moonlighting, where because people have been working from home, there's a suggestion that they've been doing things on the side as well as their main employment. I think, I think you've taken a position somewhat different from some of the other industry leaders. Can you just explain what your view is about that subject?
CP: Tech Mahindra has always communicated that our values guide us in whatever we do in life. Our values mean being true to our customer, being true to our colleagues, being true to principle, protocols, and people around us. And when in doubt, question yourself: what are our values? Do we respect fellow individuals equally? Say you meet a driver who tells you that he works for a company, but in the extra hours, he is driving a car as he needs more money, you can never ever accuse them of moonlighting.
I give the same respect to my employees. It's about productivity and efficiency. It's like a contract with each other that you would deliver X value to a customer, and I pay you Y for that. Now beyond that, if an individual wants to work harder because they have certain needs, all I request here is mutual respect where they are upfront and honest about their intentions to work somewhere else post the 8-9 hours per day or 40-45 hours per week that have been committed to my company. That is all the efficiency that we expect out of you. Beyond this, you want to go and deliver value to someone else, let us know about it. It is just about respecting values and the individual, and being transparent and fair to each other. We have built the brand with transparency and trust, I'm expecting the same equal, inclusive treatment from and to my employees.
David: That's a very enlightened view. And I'm sure that it's very popular with staff. Do you see this as part of the differentiation of Tech Mahindra as an internal brand, as a people brand? Is this how you're going to be motivating your staff to want to join Tech Mahindra or stay in Tech Mahindra?
CP: I haven't looked at it from a recruitment side. Since I made the statement, my employees have reached out and welcomed it. There are a lot of happy people because they respect that. If you are a writer, you're not being limited to writing only one column. If you're transparent, you are encouraged to go and write for somebody else if it is not competition. People have appreciated our dialogue. I don't know what impact it will have in the future, but the number of messages that I have received directly only shows that people appreciate a candid conversation.
D: Yes, I'm not surprised. I'm sure people do enjoy that. And I suppose, you know, thinking about yourself, in a way, you're an expert at moonlighting in the education sector, where you spend a lot of your time helping humanity. So, you know, there's no reason why members of staff shouldn't have other interests as well. So, I think it's very interesting approach to your, to your body of staff. So, as one very final question, I just wonder what is going to happen in January in Davos at the World Economic Forum, what do you think the big topic should be? And will you be there to talk about it?
CP: I'll be there in Davos. And I think the biggest topics of the day are geopolitical stresses, a potential energy crisis, disruptions in supply chain, inflation, and potential food crisis. These are all critical and important topics. I would like to be part of these debates. And I would like to take responsibility to solve some of these problems to the best of my ability.