This article was originally published in the Brand Finance India 100 2023.
While FY2022 was a year of resurgence and milestones for the Indian IT industry, FY2023 has been a year of continuous revenue growth with an emphasis on strengthening industry fundamentals and establishing trust and skills. The unpredictable global economic climate and approaching recession drive demand for technology adoption and digital acceleration cementing its status as the world's "Digital Talent Nation".
Tech Mahindra (brand value up 14.8% to US$3.5 billion) has retained its position as the 5th most valuable Indian IT Services brand. It has also seen a strong sequential increase in Brand Strength over the past three years and is now the 7th strongest IT services brand globally.
Interview with Harshvendra Soin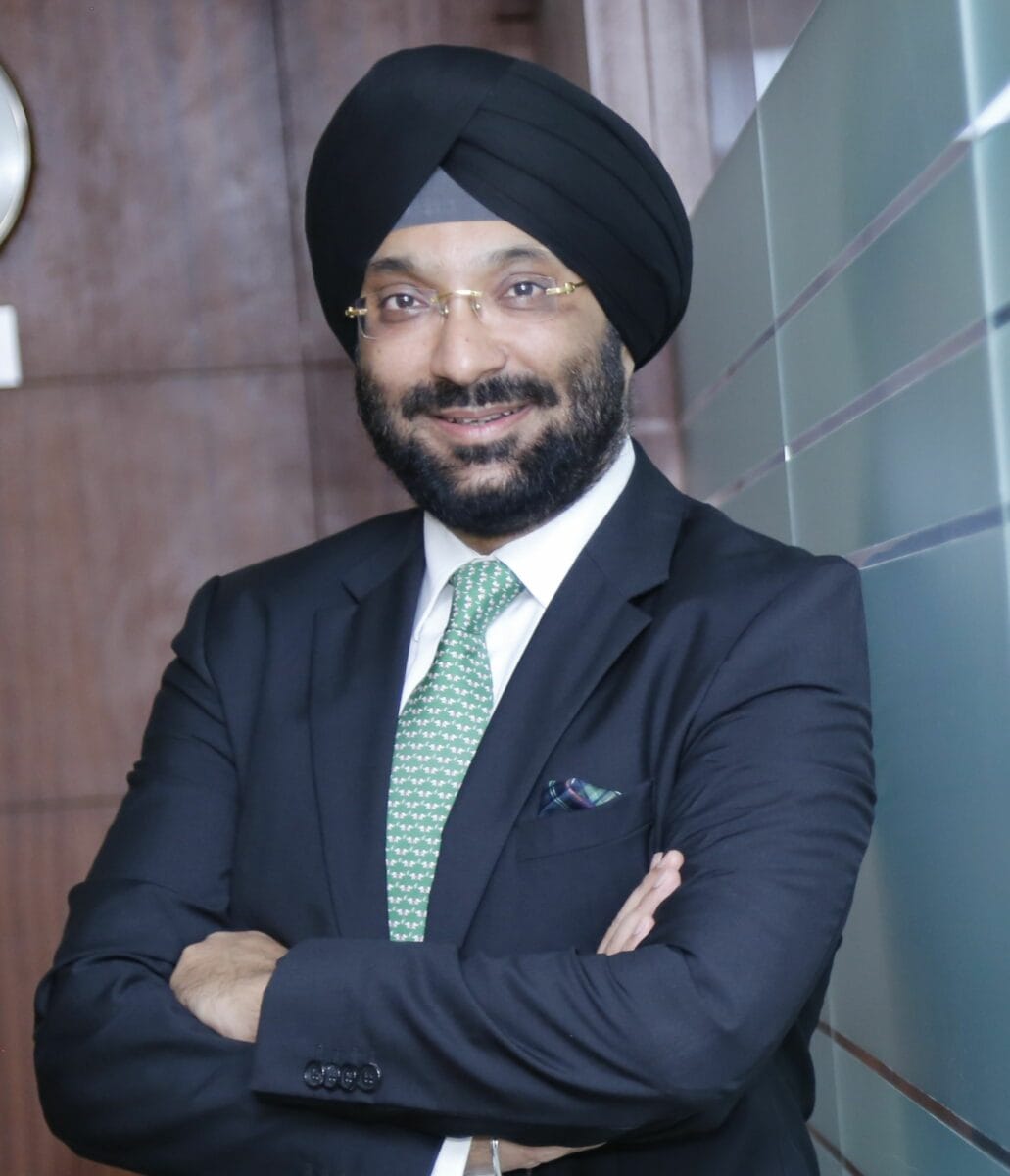 What are some of the trends and challenges that you foresee for brands in their efforts to uphold and enhance their relevance and impact? How should they prepare?
By now, brands need to always be prepared for the unexpected. Customer behavior and business practices will keep evolving, especially amidst heightened geo-economic fragmentation, financial sector vulnerabilities, and the climate crisis. Those in the technology sector especially have the advantage or rather foresight to engage across different sectors to keep a pulse on, influence, and drive actions around emerging market and consumer trends. This involves actively engaging with tech enthusiasts, early adopters, and industry experts through online forums, industry events, and social media platforms. By listening to these stakeholders, brands can gain valuable insights into evolving consumer needs, pain points, and desires.
Cultivating a differentiated brand experience is vital. Is your brand story consistently conveyed across all channels? Is your brand representative of your values? Do customers consistently engage with your brand in the way you intend? Establishing a cohesive identity with the right set of core values, a unified voice, tone, and visual elements, creates familiarity and builds trust in the market. From your website to advertising campaigns and marketing materials, maintaining consistency in the customer brand experience is key. Once customers feel they truly know your company, they will organically become your biggest endorsers and brand ambassadors. We need to go beyond simply reacting to trends—instead, proactively anticipate the future and act on it to make it better for all.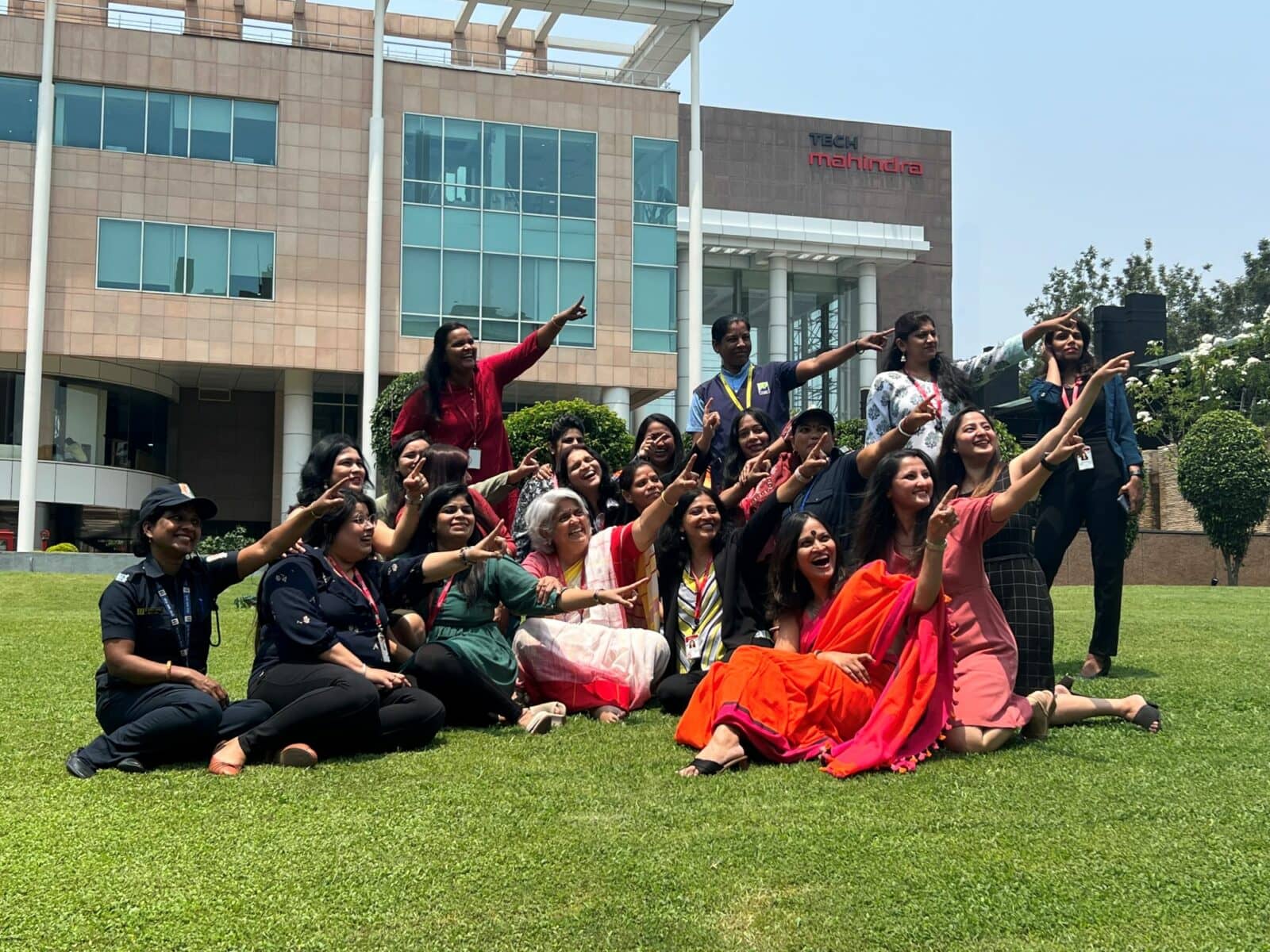 Tech Mahindra has always been a brand for purpose, focused on sustainability, diversity, and responsible business growth. How have you ensured a consistent momentum in this regard while remaining aligned to the larger business objectives? Are there any new facets/programs in the works keeping in mind your employees who have been the biggest contributors to brand experiences for your global and diverse set of clients?
Since our inception, we here at Tech Mahindra have taken great pride in our commitment to our purpose. We have been dedicatedly focused on sustainability, diversity, and responsible business growth way before it became mainstream across industries including ours. And we have been recognized globally for the same – being one of the leading IT companies in the world to bring this sustainability agenda into the forefront of everything we do.
Ensuring consistent momentum in such areas while remaining aligned with the larger business objectives requires a multifaceted approach. At a people-first organization like ours, this entails integrating these principles across all levels and functions, from leadership to employee engagement initiatives. We foster an inclusive workplace culture that values and promotes such ideals and permeates into every aspect of our operations. Our people have been our biggest champions in shaping not just the brand experiences for our global and diverse set of clients but also our internal culture.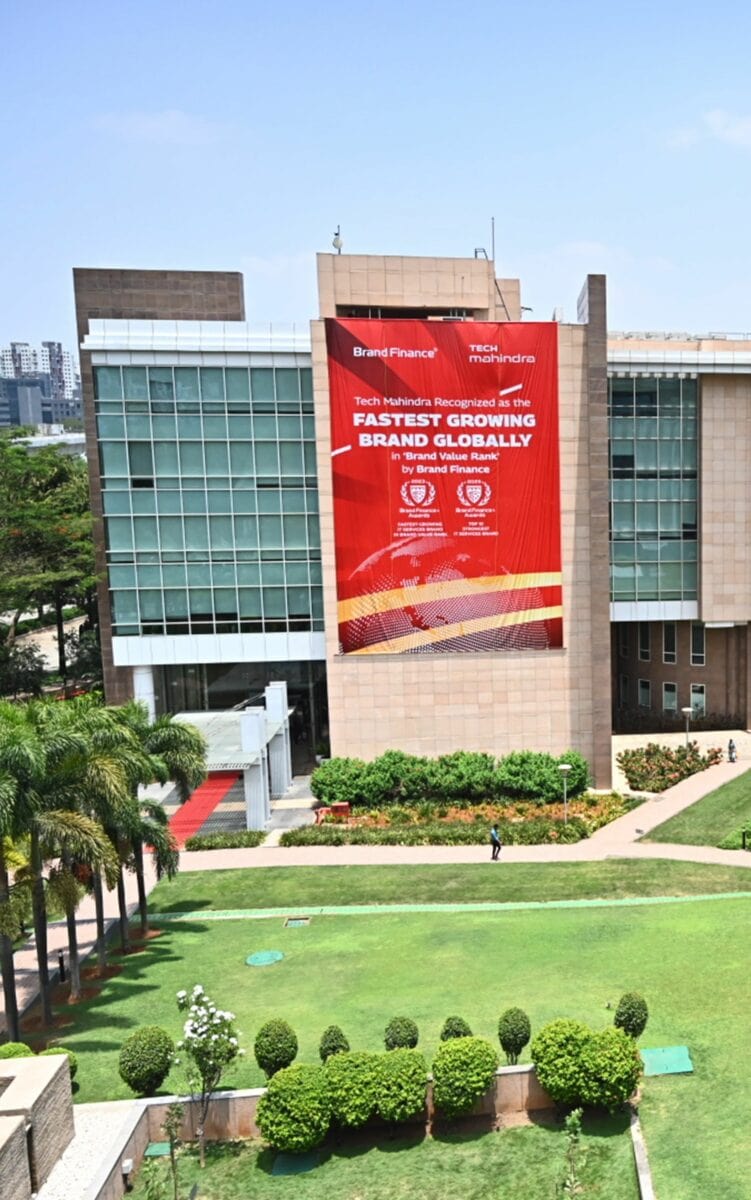 As a result, we have curated policies and programs that focus on developing skills and forging career paths for each of our associates. I firmly believe that in today's world creating an environment that values and embraces diversity is of utmost significance. Tech Mahindra has not only been globally lauded for our inclusive practices, but we have also been one of the most equitable employers in our industry with a balanced representation of gender, skills, and merit across the board.
Congratulations! Tech Mahindra is one of the fastest growing brands featuring in the Top 10 global brands in IT Services. Over the last three years, how critical has it been for your team to re-imagine your marketing playbook given recent world events?
These recent world events have only proved what we have always known: the human experience is more powerful than anything traditional marketing can achieve. It is authenticity in your brand voice that resonates most deeply with your customers. This has been our mindset from the start. We have always put purpose before our bottom line and worked with humanity to create solutions that add value and make a real difference. We have built a powerful brand narrative that not only engages at a CXO level to inspire and influence change at the very top, but also breaks silos on the ground with well-executed strategies that build deeper connections with our customers, partners, associates, and stakeholders.
Our global brand marketing team has been reinventing itself to remain agile and creative and thrive in an ever-changing market by providing value to our customers and stakeholders. We have been enhancing our relationships across our ecosystems, proactively anticipating change, and leveraging our voice to help our stakeholders navigate this change in the everchanging world order. We listened and we acted, and we will continue to do the same. All our campaigns, strategies, partnerships, solutions are geared to be effectively human-centric in their response to the unprecedented socio-economic global changes across industries. Our brand narrative is not about us, it is about empowering our customers and their industries. It's what we always say here at Tech Mahindra: Together, we Rise. After all, people will remain at the heart of everything we do as we grow momentously as a brand.
Since our inception, we here at Tech Mahindra have taken great pride in our commitment to our purpose. We have been dedicatedly focused on sustainability, diversity, and responsible business growth way before it became mainstream across industries including ours. And we have been recognized globally for the same – being one of the leading IT companies in the world to bring this sustainability agenda into the forefront of everything we do.
In terms of on-ground brand activations, what have been some of the ways through which the marketing team has refreshed brand positioning that has led to such a growth?
The last three years have been a transformational journey for the team here at Tech Mahindra. We reimagined our brand marketing operations to establish a winning marketing roadmap that is driven by people, performance, and purpose. To start, we refreshed and unified our brand narrative with the launch of our proprietary framework NXT.NOW™ to help enterprises Imagine, Build, Run the future of their industries. We added new-age expertise to our young, dynamic team, leading to the creation of centralized content and design studios that are lean, agile, and can strategically work seamlessly across industry verticals and business marketing units.
Leveraging this power of in-house creativity, we enhanced our strategic engagement programs by increasing our collaborations with industry leaders to create compelling marketing campaigns that speak directly to the needs of our stakeholders. We utilized AI-driven research and programmatic targeted ads, orchestrated exclusive events for our stakeholders. We amplified brand awareness through strong thought leadership messaging across various global forums and platforms.
In tandem, we revamped our website to reiterate our brand narrative, empowering our martech stack with in-house tools and technologies. Our social media presence has doubled its growth as we launched meaningful, innovative social media campaigns, such as our on-ground pandemic response #ResolvetoRise that showcased stakeholder capitalism at its purest form as well as #RiseforTiranga that was entirely driven by our associates.

Collaboration and partnerships have become crucial elements in today's interconnected world. How has Tech Mahindra's marketing team fostered strategic alliances, and what role have these partnerships played in driving brand value growth? How are you preparing your marketing team to differentiate itself further for the future?
Our strategic alliances have been crucial for us to connect Tech Mahindra's brand narrative to the rest of the world – to establish us as the trusted partner across communications media and entertainment, BFSI, telecom, healthcare, retail, energy, and more. You can see there's meaning or a message of connectedness behind every collaboration. We tailor campaigns, nurture partnerships, sponsor marquee events, and create as well as participate in global forums that influence and cater to specific industry needs.
Our partnerships with Mahindra Racing and FIDE Chess Olympiad showcase our passion for motorsports and sustainable technologies as we curate memorable and personalized touchpoints for all our prospects. From a brand localization perspective, we have been working with Jacksonville Jaguars, Swimming Australia, as their tech and digital strategy partner, to curate brand experiences that engage across our executive audience at a regional or local level.
Our award-winning partnerships with leading international news conglomerates, such as WSJ Custom Content Studio, allows us to participate and sponsor exclusive industry forums – highlighting how Tech Mahindra can influence and engage a global audience in an impactful way. Through our long-standing association at the World Economic Forum, Davos, we bring forward necessary conversations across industry leaders on pressing themes of diversity, inclusion, and sustainability. We have also launched state-of-the-art NXT.NOW™ experience centers to showcase our digital capabilities and solutions in the most future-forward way possible. Our intent as a marketing function has been to harmonize pureplay marketing with exceptional brand performance through targeted initiatives that connect with our audiences and leave a lasting impression.