Chief Executives today need to do more than simply grow a business and make money for their investors.
Good CEOs are those who nurture relations with all stakeholders, and enhance the reputation of their brands as a result. Even investors increasingly care about corporate social responsibility about environmental, social and governance issues.
The role of the CEO has evolved as we navigate the era of personality CEOs where public scrutiny can be equal to that of a celebrity figure. It is no longer enough to have a vision for the business's future. It is about forging an authentic public profile and reacting earnestly to reputational crises.
Every year, we release the ranking of the world's top brand guardians – the Brand Guardianship Index – which includes the top 100 CEOs globally. We have researched and evaluated the brand guardianship score of over 200 CEOs this year.
For the 2021 Brand Guardianship Index, Brand Finance commissioned a survey among a panel of 288 market analysts and journalists- two stakeholder groups who have informed and influential views on chief executives' reputation. Fieldwork was conducted in December 2020.
Hatem Dowidar, Group CEO, Etisalat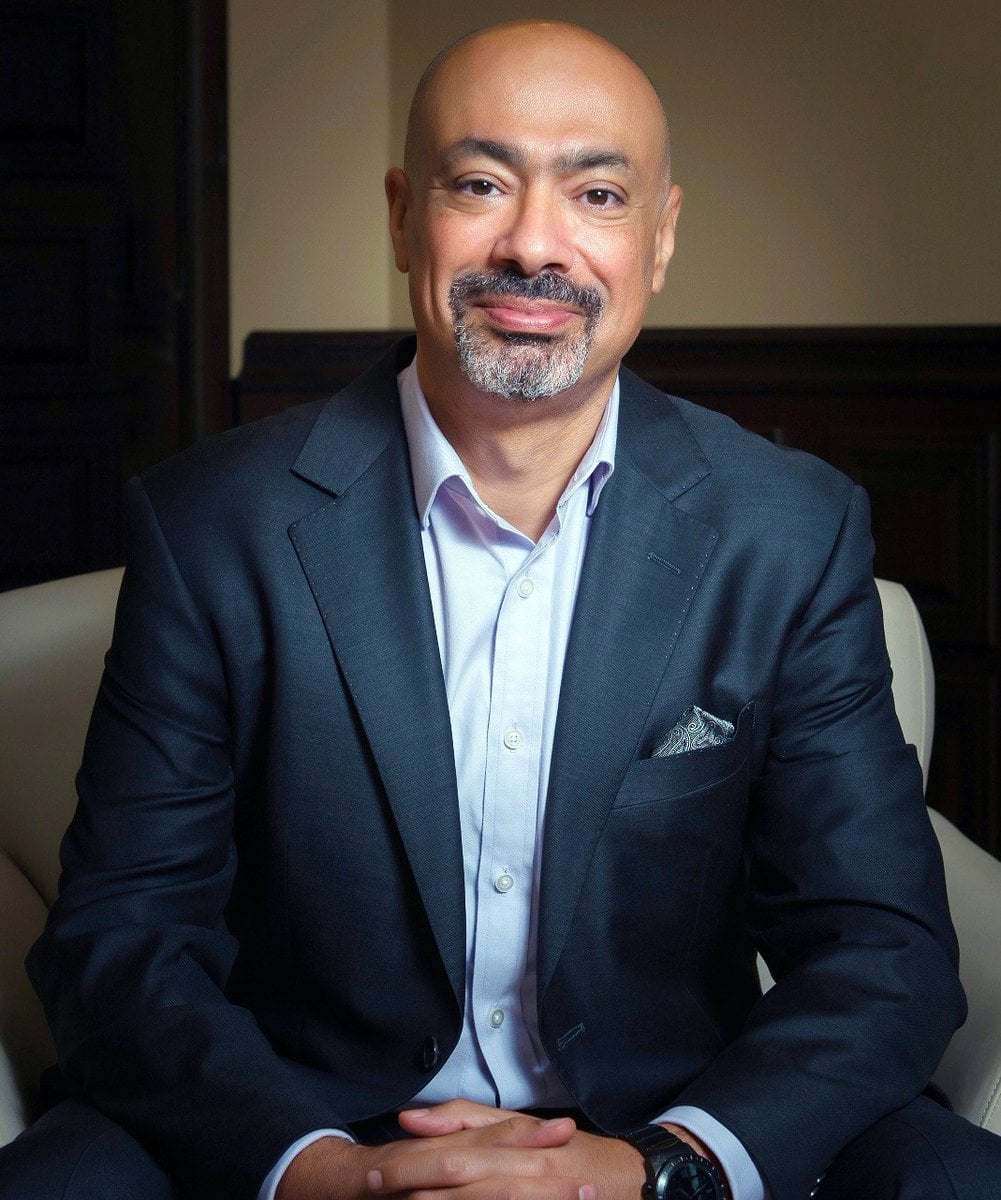 Hatem Dowidar, appointed as Etisalat's interim Group CEO in May 2020 and taking the permanent role from December 2020, has a wealth of experience across the industry spanning 30 years. He has worked for Etisalat since 2015 and previously was Group Chief of Staff for Vodafone Group based in London.
Despite his short tenure thus far, Dowidar boasts strong scores across all attributes measured in the research, and consistently performs higher than the industry average. In our research he ranks first among the ten telecoms CEOs for having a strong strategy and long-term vision, with 67% of experts agreeing he has a strong strategy, considerably higher than the 27% telecoms average.
Dowidar's contribution to Etisalat's strategy and vision of driving the digital future to empower societies is evident. Under his leadership the brand was named the fastest network in the world – in itself a significant achievement – Dowidar will now be setting his sights on long-term transformation, turning the brand into a truly global player. His experience across a variety of global markets – including in Asia, Europe, and Africa - will help to expand the brand's footprint from its current standing of 16 nations and 149 million subscribers.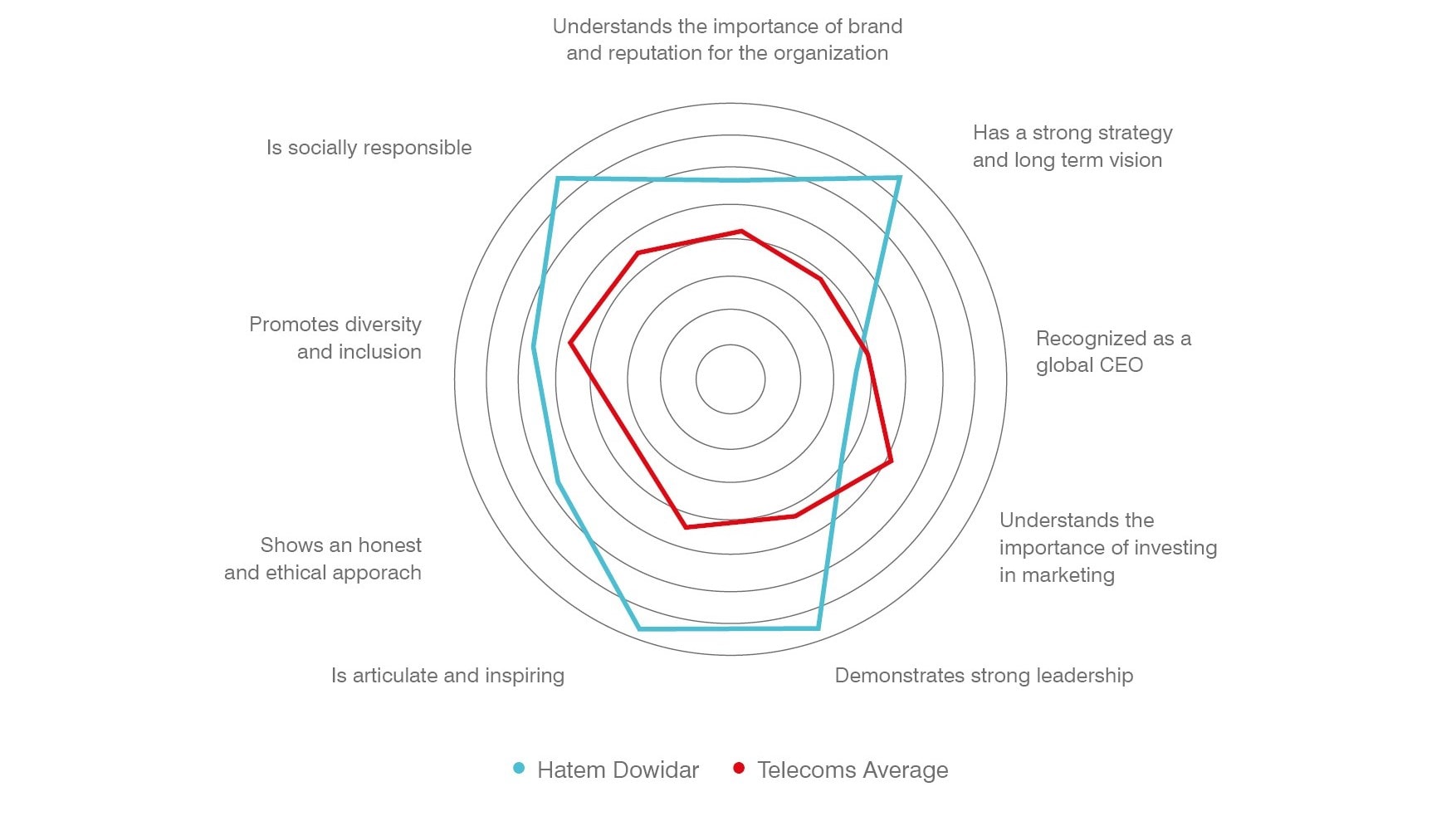 Under Dowidar's guidance, Etisalat has supported customers in multiple ways throughout the pandemic turmoil of the last year, not only through reliable and fast connection but also through working to build an emotional connection - all striving towards the goal of building a digital future for everyone.
"Hatem's strong performance across the board shows confidence in his ability to balance the varying demands of a good CEO. The stage is set for him to make a lasting impact on Etisalat and in the process, the telecoms industry."

David Haigh, CEO, Brand Finance