This article was originally published in the Brand Finance Nation Brands 2019 report.

Developing economies catch up
Developing economies have seen 30 times faster nation brand value growth over the past year than developed ones.
The average year-on-year nation brand value growth among the developing economies stands at 13.9%, compared to as little as 0.4% for the developed economies included in the annual study into the world's 100 most valuable nation brands. This means that – on average – the nation brands of developing economies have been growing at a pace 31.3 times faster than the developed ones.
Nation brand values of most developed economies have contracted or stagnated year on year. Japan is a notable exception with 26% growth, but even so – it is only the 15th fastest-growing nation brand this year, behind many developing African, Middle Eastern, Asian, and Latin American nation brands. Consistently with previous years' trends, 11 out of the 20 fastest growing nation brands of 2019 come from the Middle East and Africa, with Ghana (up 67%), Uganda (up 56%), and Egypt (up 50%) in the top 5.
Although catching up, at US$37.8 trillion – the combined nation brand value of the 65 developing economies in the study remains far behind that of the 35 developed economies – which sits at US$60.3 trillion. Topping the ranking again this year, the nation brand value of the United States alone stands at US$27.8 trillion.
"With the Western world seeing a real crisis of leadership on both sides of the Atlantic, the developing world is catching up. Bolder, more agile, increasingly innovative African, Middle Eastern, Asian, and Latin American nation brands are racing ahead at breakneck speed, poised for further growth in the years to come."

David Haigh, CEO, Brand Finance
China shows no sign of slowing
Claiming second position, China continues to grow at a very healthy rate, recording an impressive 40% increase in brand value to US$19.5 trillion. Building on its solid performance in previous years, China is closing the gap behind long-standing leader the US, which has recorded a brand value growth of just 7% over the past year. The difference in value between the two nation brands has dropped from US$12 trillion last year to just over US$8 trillion in 2019.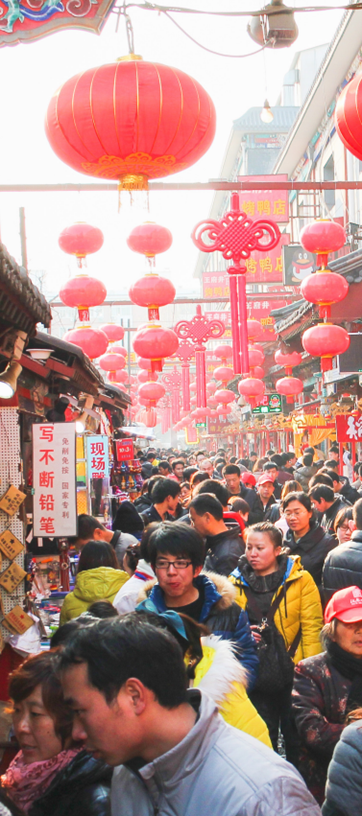 The two largest economies in the world have been at loggerheads since July last year in a bitter trade war, with tariffs imposed by both sides on billions of dollars' worth of imports and exports. Despite this, China's brand value has defied the expectations of a slowdown, benefitting from the glowing success of some of its most dominant and valuable brands, including ICBC, Huawei, and Alibaba. The latter two in particular have embraced strong marketing strategies that mirror their international counterparts, which have helped successfully propel them onto the global stage as legitimate competitors to Western brands.
"China is undergoing a meteoric rise on the global stage, rivalling the traditional nation brand powerhouses in the West. Despite economic and political challenges, China's nation brand value has grown by 40%, consistently outpacing the US and other major economies."

David Haigh CEO, Brand Finance
Japan overtakes UK
Behind the US, China, and third-placed Germany, Japan's brand value has increased 26% to US$4.5 trillion. In spite of predictions that its economy would suffer in the face of a global slowdown, Japan has been able to reap the benefits from its solid consumer spend and high levels of business investment. As the tech powerhouse economy of Asia, Japan is progressively forward-thinking and outward-looking, protecting itself amid global uncertainty. Championed by Abe and Trump, the Free and Open Indo-Pacific Strategy supports and promotes connectivity and free trade in its own right. However, the nation is contending with its 'super-aging' society putting pressure on social and health services.
In addition to measuring overall brand value, Brand Finance also evaluates the relative strength of nation brands, determined by performance on dozens of data points across three key pillars: Goods & Services, Investment, and Society. According to these criteria, Japan has also recorded solid growth in brand strength, jumping to a AAA brand strength rating, with a corresponding BSI score of 85.8 out of 100.
"Japan is increasingly becoming a tourism hotspot, with millions visiting every year hoping to soak up the culture and explore all the country has to offer. With the nation currently hosting the 2019 Rugby World Cup and next summer's Tokyo 2020 Olympics just around the corner, there is no doubt we will see an even greater uplift in Japan's brand strength in the future."

David Haigh CEO, Brand Finance
Taking fourth rank, Japan has pushed the UK, which saw little uplift from last year (up 3% to US$3.9 trillion), into fifth position. With the final Brexit decision yet to come and therefore not currently accounted for in the nation's brand value, the next few months will be crucial in determining the UK's future outlook.
Ireland makes the most of Brexit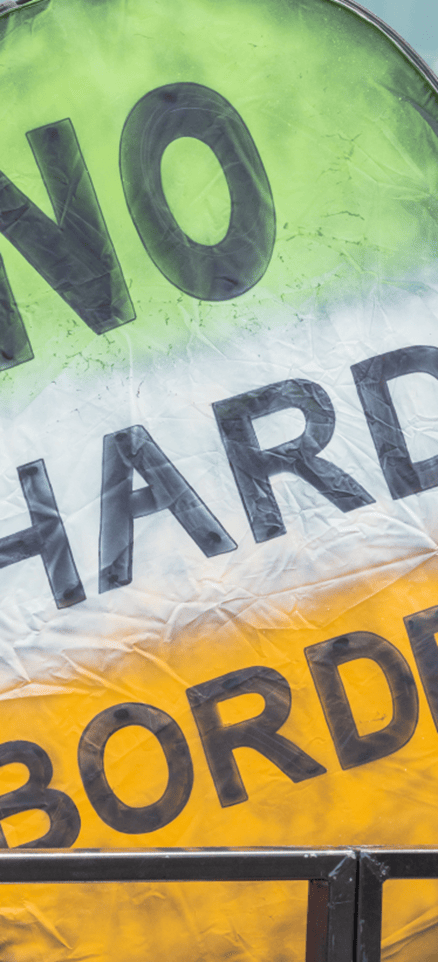 The uncertainty around Brexit has prevented both the UK and the rest of the EU from faster growth. Ireland, however, seems to be making the most of the situation. Ireland's nation brand value has more than doubled since 2015 – the year before the disruption of status quo through the Brexit referendum – increasing 110%. By contrast, in the same period, the UK's nation brand value and the combined brand value of the other EU member states have only grown 19% and 32% respectively. Confirming strong performance, Ireland is the fastest-growing nation brand in Western Europe in 2019, up 12% to US$604 billion, while all other players in the region have recorded a minimal uptick or a decline. A potential no-deal scenario is however likely to cause challenges for Ireland going forward.
No new entrants in top 10
Although there were no new entrants to the club, India (up 19% to US$2.6 trillion) has made the largest jump within the top 10 – from 9th to 7th position. The economy was quick to recover after the global financial crisis, with growth now reduced by a recent slowdown in both the manufacturing and construction sectors. The Indian government has launched several initiatives to try and boost the nation's exposure on the world stage, including 'Make in India' and the Swachh Bharat mission.
Other movers in the top 10 include: Canada, dropping from 7th to 8th (down 2% to US$2.2 trillion); Italy falling from 8th to 10th (down 5% to US$2.1 trillion); and South Korea, which has inched up one place from 10th to 9th (up 7% to US$2.1 trillion). South Korea is one of Asia's largest economies and benefits from its strong export base and improved structural policies that have bred inclusion and enhanced productivity.
Top turnaround: Turkey
Turkey has recorded a remarkable turnaround from its performance in 2018, going from a loss of almost a third of its nation brand value, to this year leaping up 47% to US$560 billion. The nation was put back on track following a recession and the sharp fall in value of the lira, which tainted the economy in the second half of 2018. Now, the intervention in Syria is putting Brand Turkey at risk again.
At the other end of the scale, Mexico and Pakistan have seen significant drops in brand values, down 22% and 29% respectively. Mexico (brand value US$835 billion) has had an unsettled year both economically and politically. The economy shrank for the first time since 2009 at the end of the second quarter this year, which was largely due to a decline in industrial and agricultural activity. López Obrador, who has been in office since December 2018, has had to negotiate ongoing tensions with his neighbour, the US, a vital relationship for Mexico's trade.
"Turkey has the opportunity to thrive with the advantage of the youngest and fastest-growing population in Europe, as well as looser monetary policies currently in place. Continued geopolitical tensions, however, could potentially blight this improvement."

David Haigh, CEO, Brand Finance
Pakistan (brand value US$140 billion) is one of the poorest and least developed countries in Asia and is struggling to grow at the same rate as its burgeoning population. Growing tensions in Kashmir are also contributing to the nation's difficulties.
Singapore is world's strongest
Singapore has retained its title of the world's strongest nation brand, earning the elite AAA+ rating and a Brand Strength Index (BSI) score of 90.5 out of 100. Although this is a slight drop from 2018, Singapore is the only nation in the ranking to record a BSI over 90.
The highly prosperous city-state serves as the business hub of Southeast Asia and is renowned for its world-class education, healthcare, transport, and low crime levels. These factors, paired with the nation's unwavering political stability and commitment to its 'Future Economy' strategy, makes the island a very strong and stable nation on the global stage.
"Singapore's pioneering efforts in human capital development make it an exemplary nation for its high-class healthcare facilities and first-rate education. These are the types of investments which drive the nation's sustained growth and build brand strength."

David Haigh CEO, Brand Finance