This article was originally published in the Global Soft Power Index 2022.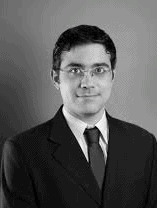 In 2022, Brazil rose 6 positions in the Global Soft Power Index, from 34th to 28th, one place behind its 27th rank achieved in 2020. There was an improvement in its overall country brand index measured by the soft power index, but other nations grew faster as they managed to rebound from COVID-19. Brazil earned an overall score of 43.4, up +5.3 points this year.
This has not been the best year for the nation brand image of Brazil, but even so, the world recognizes that there has been an improvement. There were mismatches between public health and the economy, which now seem to be managed better. The management of the COVID-19 pandemic is perceived to have improved with public health actions better coordinated. Consequently, the vaccination rate is increasing, deaths are decreasing, and the economy is showing signs of improvement in several sectors.
In the 'Familiarity' pillar, Brazil grew by +0.7 points, reaching a score of 7.6, which places it in 12th position alongside Australia and India. In the 'Influence' pillar, Brazil remained steady, with a positive increase of +0.1 points, from 4.2 to 4.3, and staying in 19th position, below Australia and above the Netherlands in this measure. In both pillars, Brazil led Latin America.
In the 'Reputation' pillar, Brazil does not rank as highly as in the previous dimensions, appearing only in the 30th position. Brazil, with its score of 6.1, is alongside Poland and Qatar, with scores above global average of 5.75. Even so, Brazil is the best-positioned Latin American nation in this criterion.
In the 'Business and Trade' pillar, Brazil appears only in 29th position with a score of 4, equal with Ireland, South Africa and Thailand, but remains the highest-ranked Latin American nation. Cultural and bureaucratic factors make Latin countries complex and difficult to do business compared to other jurisdictions, and Latin American nation brands are harmed as a result.
The 'Governance' pillar is the second lowest dimension evaluated for Brazil. The country is in 58th position, with a rating similar to the Czech Republic, Egypt, Indonesia, Uruguay and Mauritius. This position shows a dimension that the Brazilian nation can improve a lot. In 'Governance', Panama and the Dominican Republic rank higher than Brazil. Corruption measurement indices show that countries in Latin America, Africa and Asia tend to be more corrupt, with Brazil needing to improve significantly in this pillar.
For 'International Relations,' Brazil again does not appear among the 20 largest brands in the world. With a score of 3.3, with countries such as Egypt, South Africa and Iceland, Brazil is positioned as the 31st nation. No country in Latin America surpasses this position, again demonstrating another dimension that Latin American nations can improve on.
In 'Culture and Heritage,' Brazil is ranked ahead of most countries with a score of 4.6, despite a fall of -0.5 points this year. Brazil equals China in this measurement criterion after China improved by +0.5 points in this area to 4.6. Brazil is clearly ranked highest in Latin America in this area. With a pluralistic, diversified and open culture, Brazil has a lot of potential and effectiveness in this criterion. From important classical music artists like Heitor Villa-lobos and Carlos Gomes, to internationally renowned musicians like Tom Jobim and Sergio Mendes, Hollywood actors like Rodrigo Santoro and Alice Braga, Brazil is prominent in the global arts world.
In the 'Media and Communication,' pillar, Brazil is in 26th position, similar to Saudi Arabia, but is again the nation with the best score in Latin America. Seeking an impartial, democratic, and true media, Brazil is home to substantially open and lively media with freedom of expression, important points for a free and democratic country.
In the 'Education and Science' pillar, Brazil is in the 35th position, below Thailand and above Hungary. Brazil and Mexico lead Latin America with the highest number of papers published in relevant journals. Despite low schooling scores when compared to more developed countries, South American countries are improving basic education, higher education and technical training.
In the evaluation of the 'Covid score,' Brazil has its worst performance, being the 109th nation in the ranking in 2022. In the company of nations such as Cameroon, Brazil demonstrates to the world that it did not deal well with the public health crisis. In general, Latin American countries surpassed Brazil in this criterion, and few countries had worse scores. This
In an analysis of the 120 nations ranked, there are seventeen other Latin American countries in the ranking: (1) Argentina in 38th position (2) Mexico 42nd (3) Colombia 48th (4) Cuba 53rd (5) Panama 54th (6) Chile 55th (7) Dominican Republic 61st (8) Uruguay 66th (9) Costa Rica 67th (10) Paraguay 80th (11) Peru 82nd (12) Venezuela 89th (13) Bolivia 92nd (14) Ecuador 98th (15) Guatemala 111th (16) Honduras 118th and (17) Trinidad and Tobago 120th.
The following graph shows the average of the general variables compared with the larger Latin American countries: Brazil, Argentina, Mexico and Colombia.