This article was originally published in the Brand Finance Middle East 150 2023 and UAE 50 2023 reports.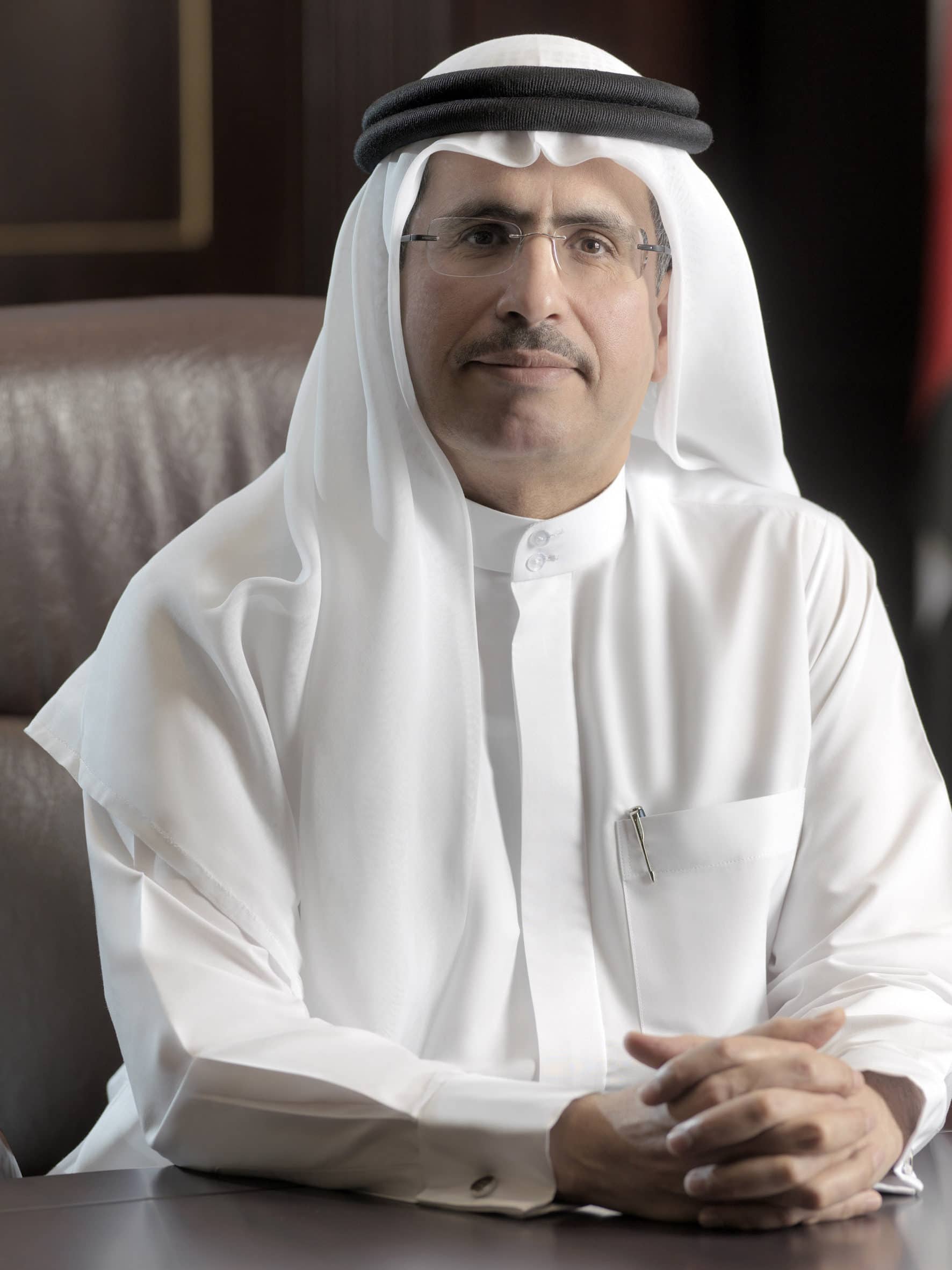 Dubai Electricity and Water Authority, DEWA (brand value up 30% to US$1 billion), is the second most valuable Middle Eastern utilities brand. The brand saw an increase in net profits in 2022 as it continued to supply Dubai's rapid increase in demand for its services.
DEWA Group's IPO in April 2022, saw huge global demand and became Dubai's biggest record listing at US$6.1 billion. Following this, DEWA continues to support the UAE's strategic growth ambitions, while also committing to the energy transition to enable a cleaner future for the customers and communities it serves. The brand has a key goal to enhance its leadership in the areas of sustainability and innovation to achieve the Dubai Clean Energy Strategy 2050 and the Dubai Net Zero Carbon Emissions Strategy 2050 to provide 100 per cent of Dubai's total power production capacity from clean energy sources by 2050.
DEWA has grown by 30% in brand value over the past year. The business has undergone tremendous change in the past 12 months not least the IPO early in 2022. What are the major initiatives that have contributed to this growth?
I am pleased to share that Dubai Electricity and Water Authority (DEWA) was the only entity in the region to have listed both itself and its majority owned subsidiary, Emirates Central Cooling Systems Corporation (EMPOWER), over the course of 2022, DEWA is the largest company by valuation on the Dubai Financial Market (DFM).
DEWA's standalone net profit rose by 101 percent to AED 11.1bn compared to 2021, which includes AED 4.4bn of other income. The key drivers of this other income include AED 2.3bn dividend received from EMPOWER and AED 1.67bn of profit from the sale of EMPOWER shares.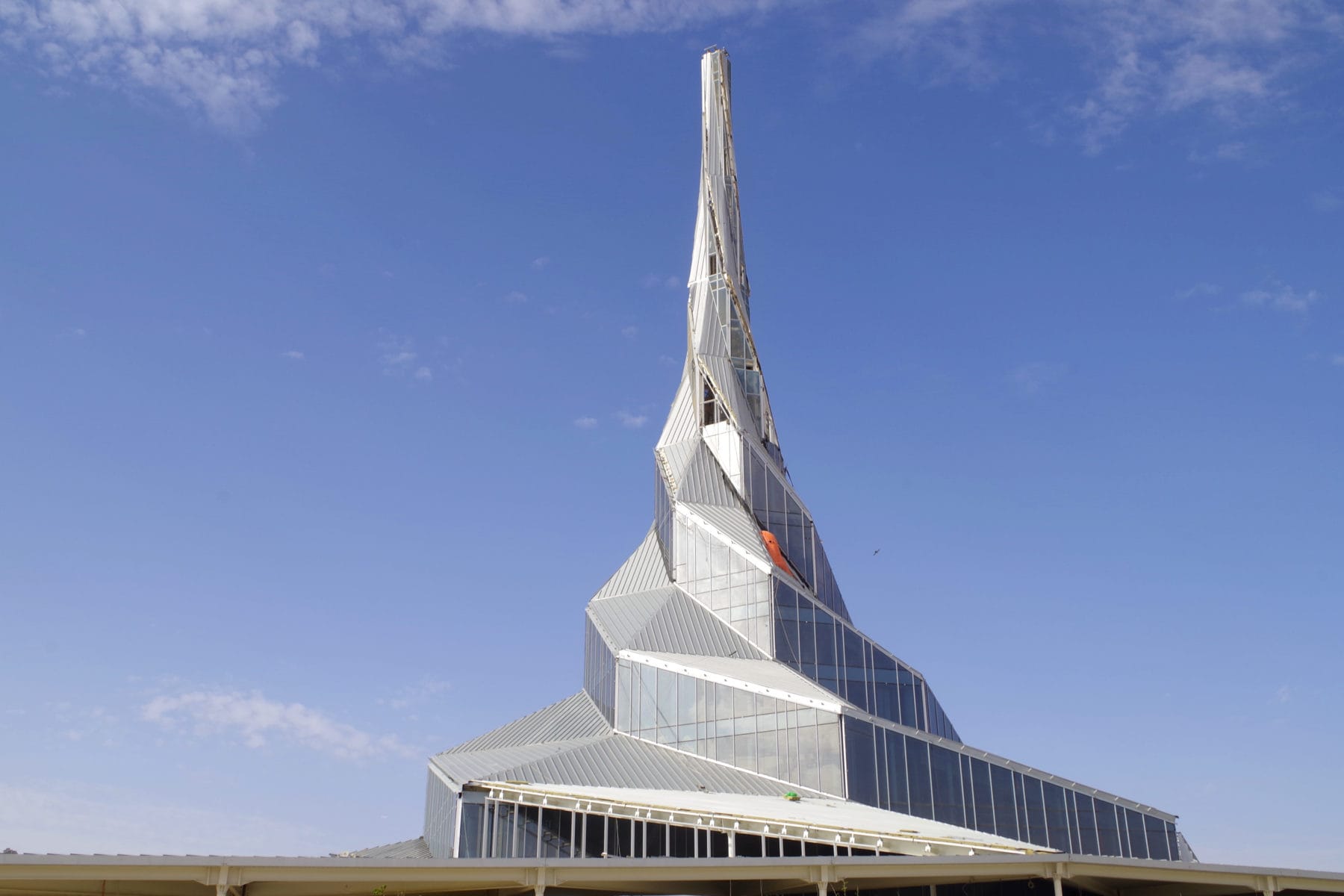 DEWA's consolidated performance delivered record operational and financial results. In addition, our gross, operating and profit margins were higher in 2022 as compared to 2021. This is a result of higher efficiency gains across our consolidated portfolio of assets.
DEWA launched its first nanosatellite (DEWASAT-1) in January 2022 as a part of DEWA's Space D Programme and is on track for a second launch of its satellite (DEWASAT-2) later this year.
Our network of 350 EV chargers is a small but important contributor, as we transition from ICE engines to EV.
We grew our gross 'green' installed generation capacity, which currently stands at 2GW. Increases in our green portfolio directly translate into higher margins as fuel costs are the largest component of our cost structure. By adding renewable energy, we reduce our reliance on fuel, decrease cost, enhance margins and profitability, and improve our free cash flow.
DEWA organised several key events such as the Water, Energy, Technology, and Environment Exhibition (WETEX) & Dubai Solar Show and the World Green Economy Summit (WGES). It also participated in major international events such as EXPO 2020 Dubai and GITEX 2022.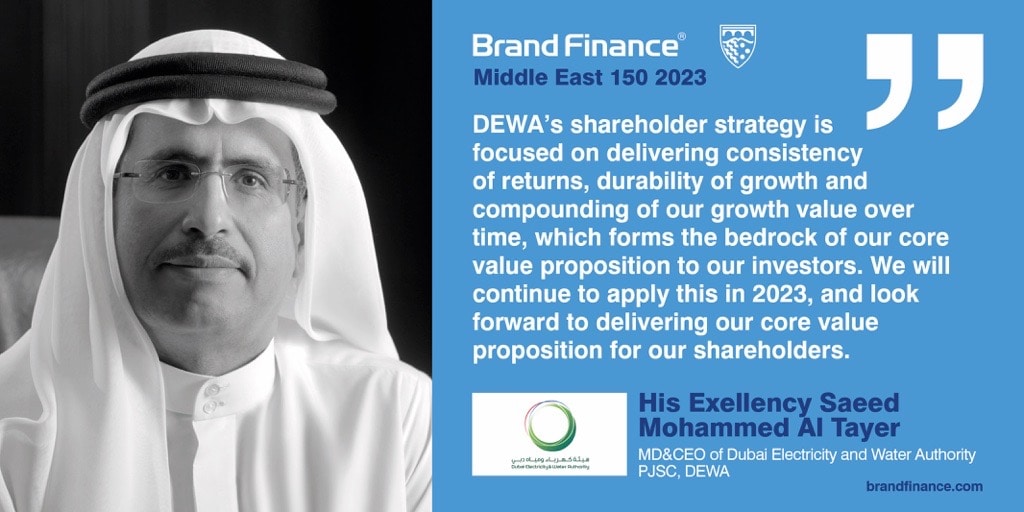 Can you talk about how DEWA was recognized for some of its key achievements for 2022?
DEWA earned the top position in the utilities industry globally according to Digital Quotient assessment by Mckinsey and was among the top 3% out of 1381 global companies. DEWA is also the 1st organization to score 100% in the International Digital Customer Experience Standard 2022. DEWA has achieved a score of 5/5 in the Dubai Electronic Security Centre (DESC) cyber index, as well as successfully completed ISO 27014 & ISO 38500 Corporate Security Governance and IT Governance external audit by the British Standards Institution. DEWA maintained '0' cybersecurity breaches and managed to prevent and protect DEWA's environment from more than 46.6 million cyber-attack attempts.
In 2022, DEWA achieved a number of world-class KPI results, surpassing best European and American peers for its operational statistics, such as customer minutes lost, and line losses for electricity and water.
Our customer care centre has been ranked among the top three call centres in Dubai Government in an assessment conducted by the Dubai Model Centre in partnership with Digital Dubai Authority with high-performance in-Service Quality Level.
In addition, DEWA won the Globe of Honour Award and Sword of Honour award from the British Safety Council, supporting the company's commitment to Occupational Health and Safety Management System (OHSMS). Further, DEWA secured the Best Creative Electricity and Water Solution Brand and Best ESG Strategy in the UAE by World Finance. DEWA also won the Arabia CSR Awards for 2022. DEWA won the Innovation Kitemark award, 7 awards from Harvard Business Council, and 5 awards for good governance. DEWA also won the 2022 Golden Peacock Global Award for Excellence in Corporate Governance.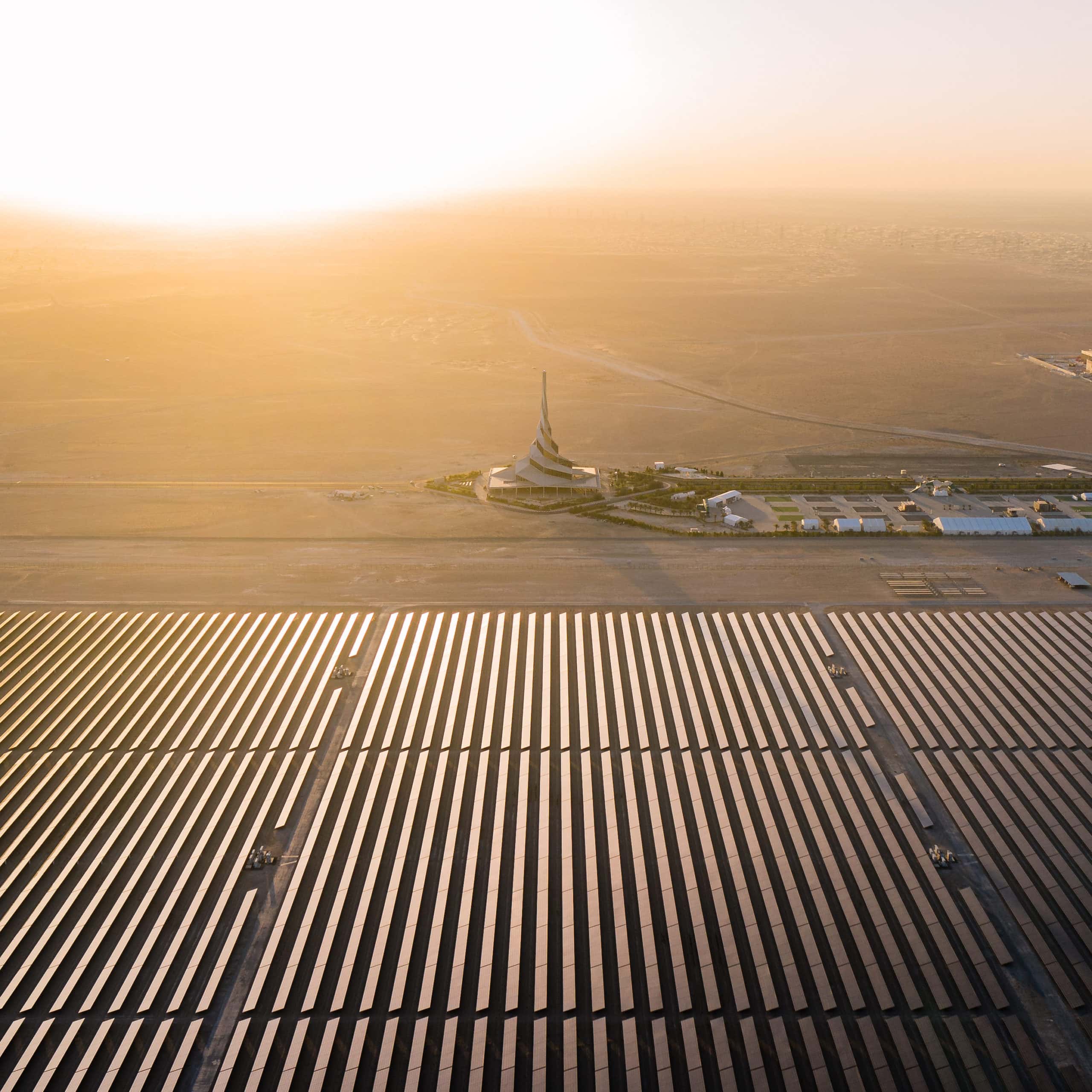 What are your expectations for DEWA's performance for the year 2023
Looking ahead, I am optimistic about our operating and financial outlook for 2023 and beyond. We expect to deliver additional installed generation capacity, including green installed capacity. In the short to medium term, DEWA stands ready to support the Dubai Economic Agenda (D33), which aims to double the size of Dubai's economy over the next decade. In addition, our strategy, growth pillars and capital commitments are well positioned to deliver on our energy transition ambitions to achieve the Dubai Clean Energy Strategy 2050 and the Dubai Net Zero Emissions Strategy 2050 to provide 100% of the energy production capacity from clean energy sources by 2050, while supporting the strong demand for our exclusive portfolio of products and services in Dubai.
DEWA's shareholder strategy is focused on delivering consistency of returns, durability of growth and compounding of our growth value over time, which forms the bedrock of our core value proposition to our investors. We will continue to apply this in 2023, and look forward to delivering for our shareholders.