This article was originally published in the Brand Finance Spain 100 2023 report.
Interview with Lara Vilachá.
With nearly 90 years of presence and immediate brand recognition, El Corte Inglés has established itself as one of the leading companies in the retail sector, both in Spain and in other international markets. What is the key to the brand's success in Spain and how is this recognition cultivated outside of Spain?
The brand is built on a foundation of corporate values that have been maintained over time and a commitment to fulfilling them. The ethical, sustainable, and responsible principles that El Corte Inglés demonstrates every day in all areas of its operations have allowed it to establish a relationship of mutual trust with customers, employees, suppliers, and society in general. All of this has contributed to creating a strong, established, and relatable brand that connects with its environment and citizens because its purpose is to make people's lives easier.
Recognition comes as a result of meeting the expected demands and needs of society. But above all, recognition is the outcome of fulfilment. When an entity says or commits to something, it must meet the expectations that surround it. And that is what El Corte Inglés does. Its business model is based on quality, service, customer care, and innovation. That's where the brand recognition in Spain and Portugal, where we are already established, comes from. It also applies to recognition in other countries, especially in Europe and Latin America, where El Corte Inglés enjoys a great reputation. In fact, we receive many groups of international master's students interested in learning about our business model, and of course, we welcome numerous customers from other countries who are already familiar with our brand before coming to Spain.
What are the key alliances that the company considers essential for adding value to its brand?
Regarding the business activity, El Corte Inglés serves as a great showcase for brands. In our commercial establishments, we bring together top national and international brands that are selected based on their quality, variety, service, trend-setting capabilities, innovation, and other attributes that are shared by the El Corte Inglés brand itself. At the corporate level, it's similar. We establish alliances with companies or institutions that share values and principles with us, which allows us to add value and develop new future projects together.
According to our market research, El Corte Inglés is the fifth Spanish brand with the highest perceived value in sustainability, meaning that sustainability is seen as a factor that adds value to the brand. What is El Corte Inglés' sustainability strategy? How is the impact of this strategy on brand growth measured?
El Corte Inglés is a company committed to sustainability that continuously advances toward best practices in social, environmental, and corporate governance (ESG) matters. To achieve this, we have a Sustainability and Corporate Social Responsibility Master Plan that aligns with the United Nations' Sustainable Development Goals. This is framed within our corporate principles, values, and commitments, which include integrity and responsibility, customer guarantee and service, respect for human rights, relationships and involvement with society and the environment, and respect for the environment and commitment to sustainable development. With the aim of contributing to a more sustainable environment, the company works continuously to rationalise and reduce resource consumption, manage waste, promote responsible and correct manufacturing conditions, and strengthen the bonds we have with society and the environment. Our sustainability strategy has a positive impact on brand strength. We measure this through analysing the perception of our stakeholders and maintaining continuous dialogue with them. In this way, we can verify that they perceive our commitment to sustainability and appreciate the actions we undertake in this area.
How does a company's governance structure influence its brand value? And how does El Corte Inglés articulate this?
The governance structure of a company must be aligned with its corporate values and ethical principles. These serve as a guide to conduct business transparently and responsibly, which in turn generates value and trust among stakeholders. In the case of El Corte Inglés, the company's actions regarding good governance are based on principles related to ESG aspects outlined in the Corporate Sustainability Policy.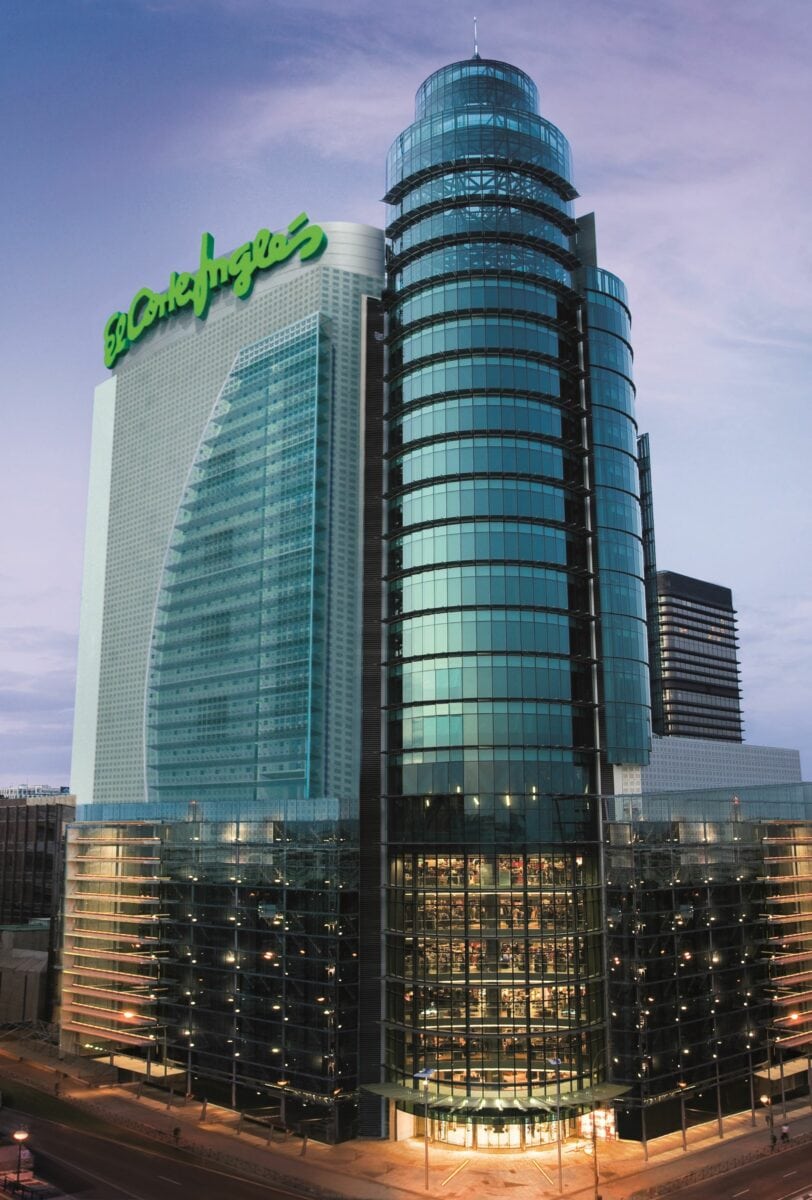 As the Director of Compliance, Control, and Risk Management, what are your objectives regarding brand strengthening?
The objective of the Compliance, Control, and Risk Management function is to identify and assess the main risks that may affect the organisation, including risks arising from non-compliance with external or internal regulations. Additionally, the Compliance function is responsible for organising internal control systems and determining the most appropriate procedures to prevent or mitigate identified risks. It also handles the communication of potential risks that may arise from regulatory changes, controls the Compliance Management system, and updates internal regulations such as the Code of Ethics or specific procedures related to the Ethics Channel. Furthermore, we work on raising awareness and providing training to executives and employees in areas related to these aspects. Undoubtedly, progress in these areas, along with the company's commitment to transparency, positively contributes to strengthening its brand recognition and value.
El Corte Inglés: "El reconocimiento de una marca es el resultado de su cumplimiento"
Entrevista Lara Vilachá.
Con casi 90 años de presencia y un reconocimiento inmediato de marca, El Corte Inglés se ha consolidado como una de las empresas líderes en el sector minorista, tanto en España como en otros mercados internacionales. ¿Cuál es la clave del éxito del reconocimiento de la marca en España y cómo se trabaja este reconocimiento fuera de España?
La marca se construye sobre la base de unos valores corporativos mantenidos a lo largo del tiempo y sobre unos compromisos a los que se da cumplimiento. Los principios éticos, sostenibles y responsables que El Corte Inglés demuestra cada día en todos sus ámbitos de actuación, le han permitido afianzar una relación de mutua confianza con los clientes, los empleados, los proveedores y la sociedad en general. Todo ello ha contribuido a crear una marca fuerte, consolidada, cercana y que conecta con el entorno y con los ciudadanos porque su propósito es facilitar la vida de las personas.
El reconocimiento viene como consecuencia de dar las respuestas esperadas a las demandas y necesidades de la sociedad; pero, sobre todo, el reconocimiento es el resultado del cumplimiento. Cuando una entidad dice algo o se compromete a algo, tiene que cumplir las expectativas que se crean en torno a ella. Y eso es lo que hace El Corte Inglés. En su modelo de negocio está la calidad, el servicio, la atención al cliente, la innovación… De ahí viene el reconocimiento de la marca en España y Portugal, donde ya estamos asentados, pero también el reconocimiento en otros países, especialmente en Europa y América Latina donde El Corte Inglés goza de gran prestigio. De hecho, recibimos muchos grupos de estudiantes de másteres internacionales que están interesados en conocer nuestro modelo de negocio y, por supuesto, recibimos numerosos clientes de otros países que ya conocen nuestra marca antes de llegar a España.
¿Cuáles son las alianzas que la empresa considera clave para añadir valor a su marca?
En cuanto a la actividad de negocio, hay que decir que El Corte Inglés es un gran escaparate para las marcas; en los establecimientos comerciales se dan cita las grandes firmas nacionales e internacionales que se seleccionan en función de su calidad, variedad, servicio, capacidad para crear tendencia, innovación… Es decir, una serie de atributos que son compartidos por la propia marca El Corte Inglés.
A nivel corporativo, es parecido. Se establecen alianzas con empresas o instituciones con las que compartimos valores y principios que nos hacen sumar a ambas y que nos permiten crecer y desarrollar nuevos proyectos de futuro.
Según nuestros estudios de mercado, El Corte Inglés es la quinta marca española con mayor percepción de valor en sostenibilidad, es decir, cuya sostenibilidad es percibida como un factor que añade valor a la marca. ¿Cuál es la estrategia de sostenibilidad de la marca El Corte Inglés? ¿Cómo se mide el impacto de esta estrategia en el crecimiento de la marca?
El Corte Inglés es una empresa comprometida con la sostenibilidad que mantiene un avance continuo hacia las mejores prácticas en materia social, ambiental y de gobierno corporativo (ASG). Para ello cuenta con un Plan Director de Sostenibilidad y Responsabilidad Social Corporativa que tiene como referentes los Objetivos de Desarrollo Sostenible de Naciones Unidas. Esto se enmarca en nuestros principios, valores y compromisos corporativos: Integridad y responsabilidad; Garantía y servicio al cliente; Respeto a los Derechos Humanos; Relación y vinculación con la sociedad y con el entorno, y Respeto al medio ambiente y compromiso con el desarrollo sostenible.
Con el propósito de contribuir a crear un entorno más sostenible, la empresa trabaja de forma permanente en la racionalización y disminución del consumo de recursos, en la gestión de residuos, en fomentar condiciones de fabricación responsables y correctas, y en reforzar los vínculos que mantiene con la sociedad y con el entorno.
Nuestra estrategia de sostenibilidad tiene un impacto positivo en la fortaleza de marca. Esto lo medimos mediante el análisis de la percepción de nuestros grupos de interés y nuestro diálogo continuo con ellos. De este modo, podemos comprobar que perciben de forma muy positiva nuestro compromiso con la sostenibilidad, así como las acciones que realizamos en este ámbito.
¿Cómo influye la estructura de gobernanza de una empresa en su valor de marca? ¿Y cómo lo articula El Corte Inglés?
La estructura de gobernanza de una empresa tiene que estar alineada con los valores y principios éticos corporativos. Son la guía para desarrollar su actividad de forma transparente y responsable, y es lo que permite generar valor y confianza en sus grupos de interés. En el caso de El Corte Inglés, la actuación de la empresa en materia de buen gobierno se fundamenta en los principios relacionados con aspectos ASG que están recogidos en la Política Corporativa de Sostenibilidad.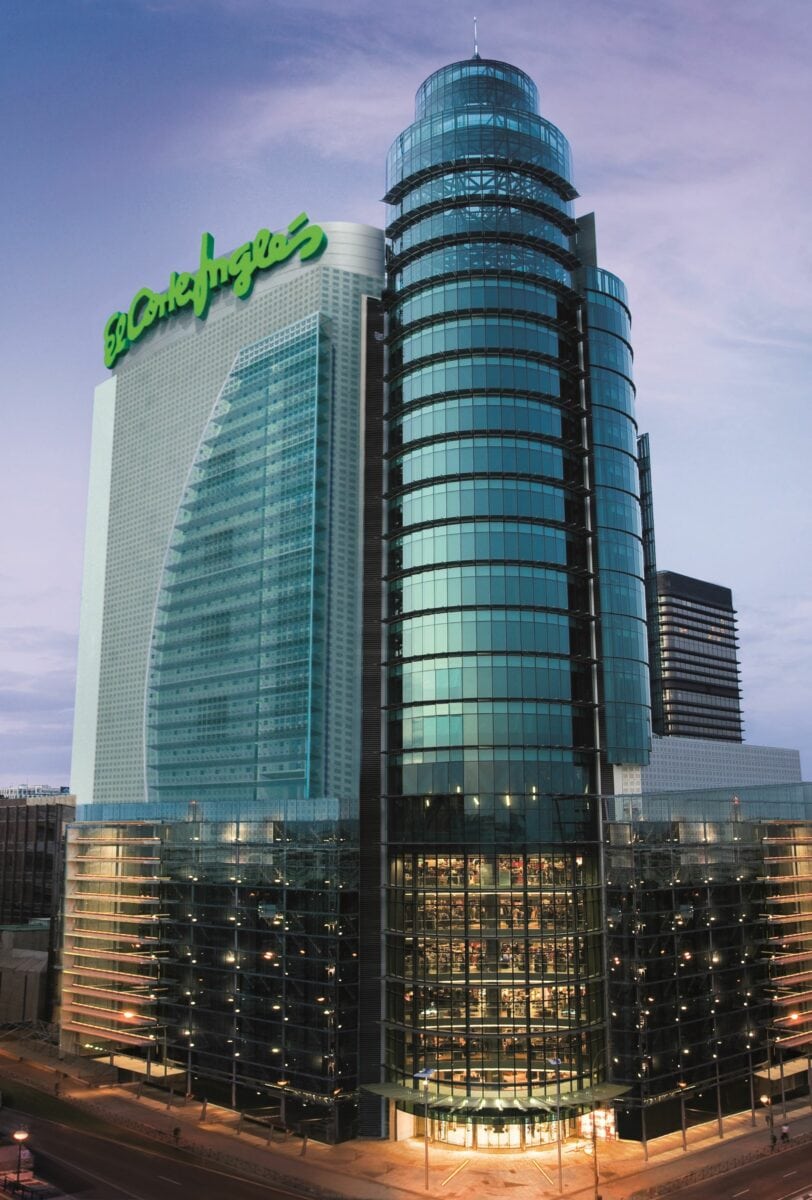 Como directora de la Función de Cumplimiento y Control y Gestión de Riesgos ¿cuáles son sus objetivos en relación al fortalecimiento de la marca?
La Función de Cumplimiento y Control y Gestión de Riesgos tiene como objetivo detectar y evaluar los principales riesgos que puedan afectar a la Organización, entre ellos los riesgos derivados del incumplimiento de la normativa, ya sea externa o interna. Asimismo, la Función de Cumplimiento ha de organizar los sistemas de control interno y contribuir a determinar los procedimientos más adecuados para prevenir o subsanar los riesgos identificados. También se ocupa de comunicar riesgos potenciales que puedan aparecer por cambios normativos; del control del sistema de Gestión de Cumplimiento, y de la actualización de la normativa interna, como es el Código Ético o el procedimiento específico relativo al Canal Ético. Asimismo, trabajamos en la sensibilización y formación de directivos y empleados en materias relacionadas con estos aspectos. Sin duda, los avances que se dan en estas materias, así como los principios de transparencia que desarrolla la compañía, contribuyen de forma positiva a fortalecer su reconocimiento y valor de marca.