This article was originally published in the Brand Finance Automotive Industry 2023 report.
Giti Tires' brand value remained stable at USD774 million in 2023, making it the most valuable Singaporean brand in Brand Finance's Tyre 15 2023 ranking, and tenth most valuable tyres brand globally.
Founded in Singapore, Giti is one of the world's largest tyre manufacturers. Sticking to "green and efficient production" for sustainable development, it has constantly expanded its global presence and formed a world-class green plant system for tyre manufacturing. Its unified GES integrating quality assurance, EHS management and cost control effectively improves tyre quality stability and reduces the life-cycle impact of tires on the environment. Being environmentally responsible for its products, Giti has taken the road of intelligent manufacturing on its way to environmental protection and sustainable development.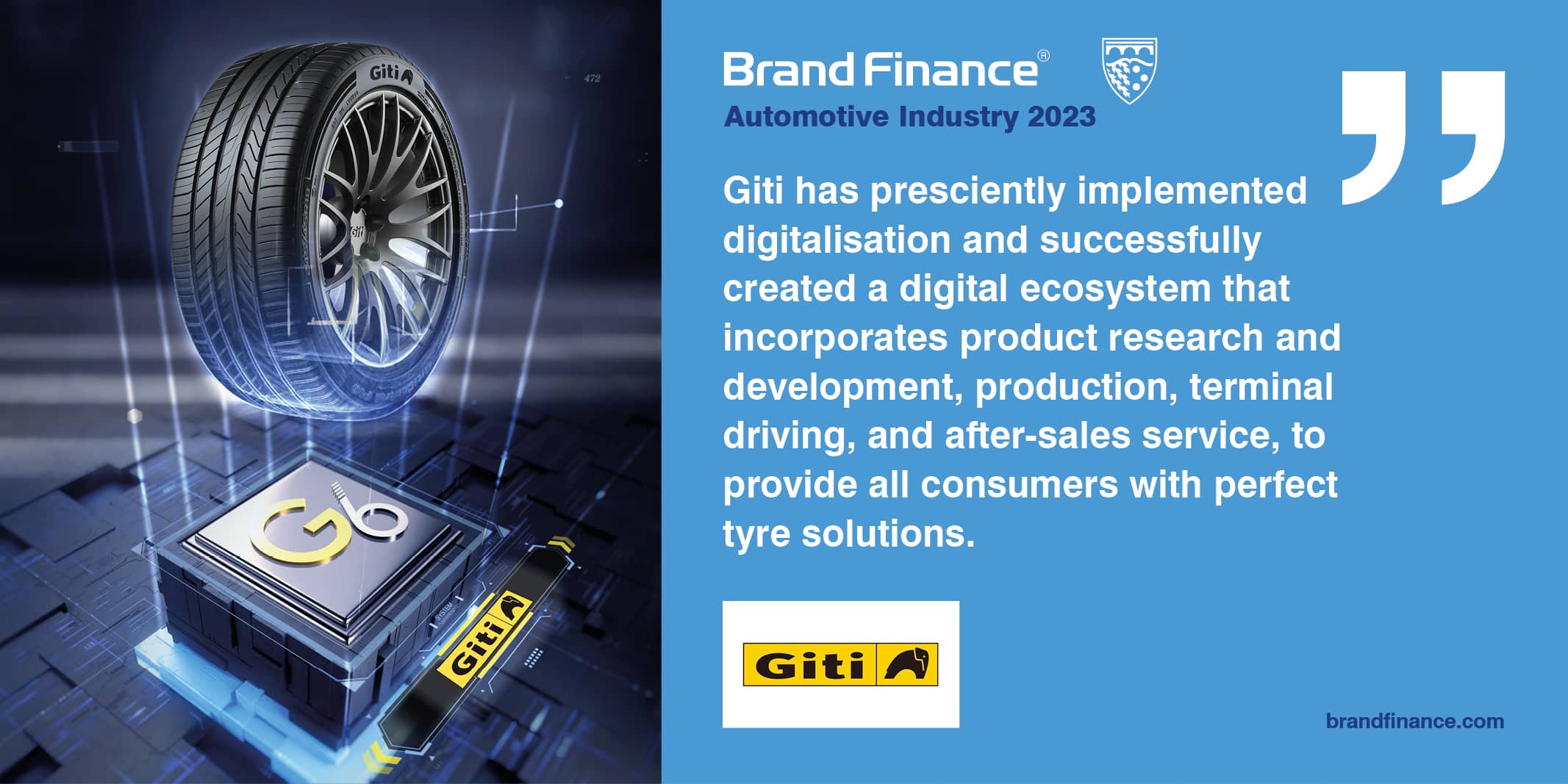 As a global company, Giti has always attached great importance to the development of technological capabilities. Its steps in technological growth have also been firm. The all-round cooperation of Giti's research and development team and its global integrated technology platform AdvanZtech drive continuous product optimisation and technology improvement. Giti has presciently implemented digitalisation and successfully created a digital ecosystem that incorporates product research and development, production, terminal driving, and after-sales service, to provide all consumers with perfect tyre solutions.