GOLDEN STATE WARRIORS ARE WORLD CHAMPIONS IN FIRST-EVER NBA BRAND VALUATION PLAYOFFS
The Golden State Warriors is the most valuable NBA brand (brand value US$712 million)
The Los Angeles Lakers is the second most valuable NBA brand (brand value US$693 million)
The New York Knicks (brand value US$332 million) is third
View the full Brand Finance NBA report here
Brand Finance, the world's leading brand valuation and strategy consultancy, today reveals that the Golden State Warriors have the most valuable brand in the NBA with a value of US$712 million.
The San Francisco-based team have become the world's most valuable basketball brand after winning their seventh championship earlier this year - four of which have been won since 2015.
Brand Finance has individually valued every NBA team, the first time that a brand valuation has been publicly applied to NBA teams in accordance with international standards.
In second place, with a US$693 million brand value, is the Los Angeles Lakers. The Lakers have an extremely loyal and large fanbase, has invested heavily in marketing and merchandising opportunities, and is associated with a range of global superstars from Magic Johnson and Lebron James, to the late Kobe Bryant.
The New York Knicks (brand value US$332 million)is in 3rd place. However, the Knicks also have the largest following with 13% of NBA fans stating the Knicks are their favourite team.
The Chicago Bulls (brand value US$332 million)and the Boston Celtics (brand value US$331 million)are in 4th and 5th place, respectively.
Hugo Hensley, Brand Finance Head of Sports Services, said:
"The Brand Finance NBA Rankings demonstrate that success on the court is important but investing in marketing and merchandising whilst proactively engaging with fans is vital for brand success.
Strong brands can help maintain revenue for teams whether performing well on the court or not, ensuring long term sustainability and ultimately increasing their chances of success."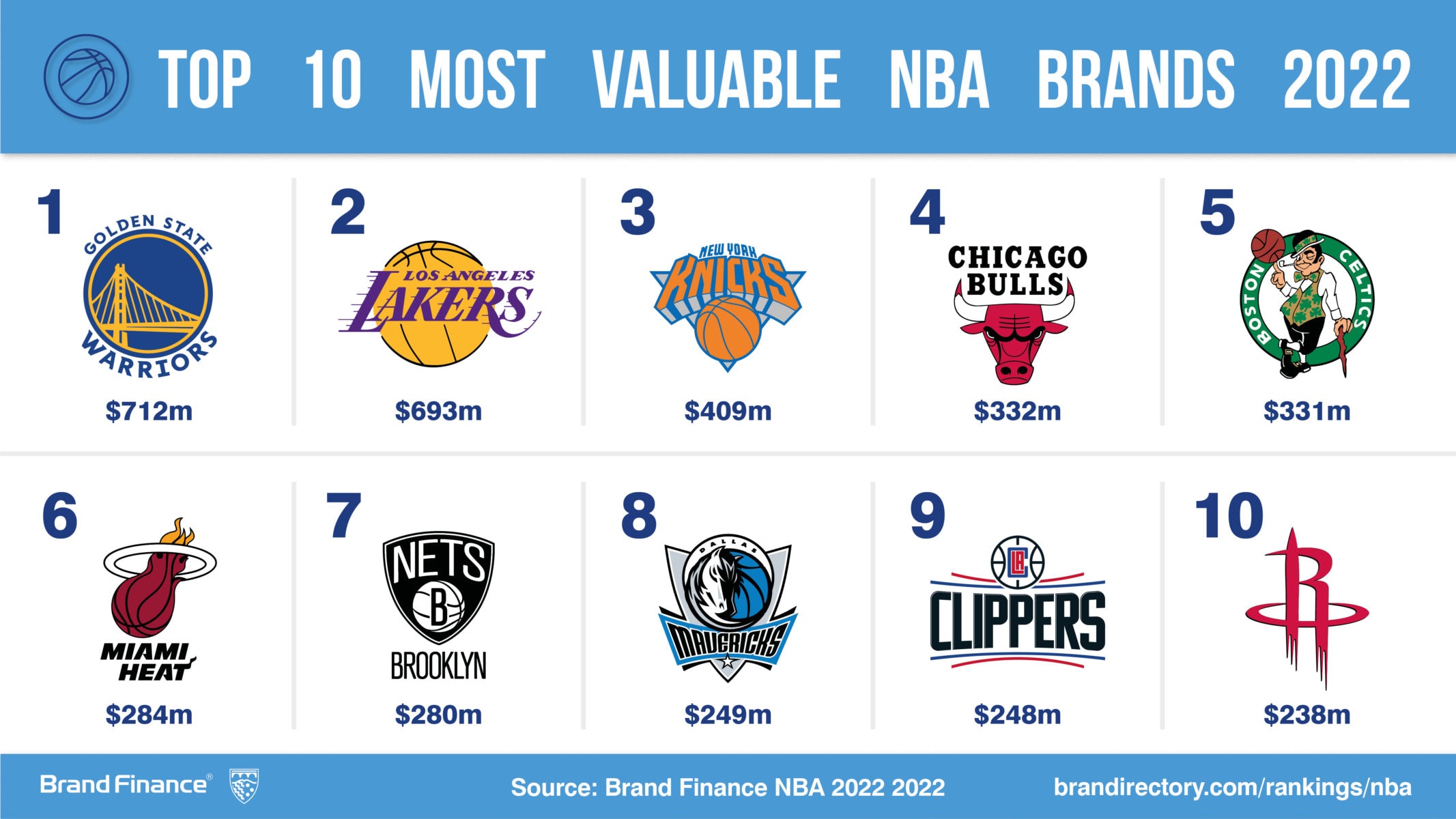 ENDS