Orange has continued its title as the most valuable brand in France. Béatrice Mandine, Executive Director of Communication, Brand and Engagement, talks to us about the transformation of the brand.
Interview with Béatrice Mandine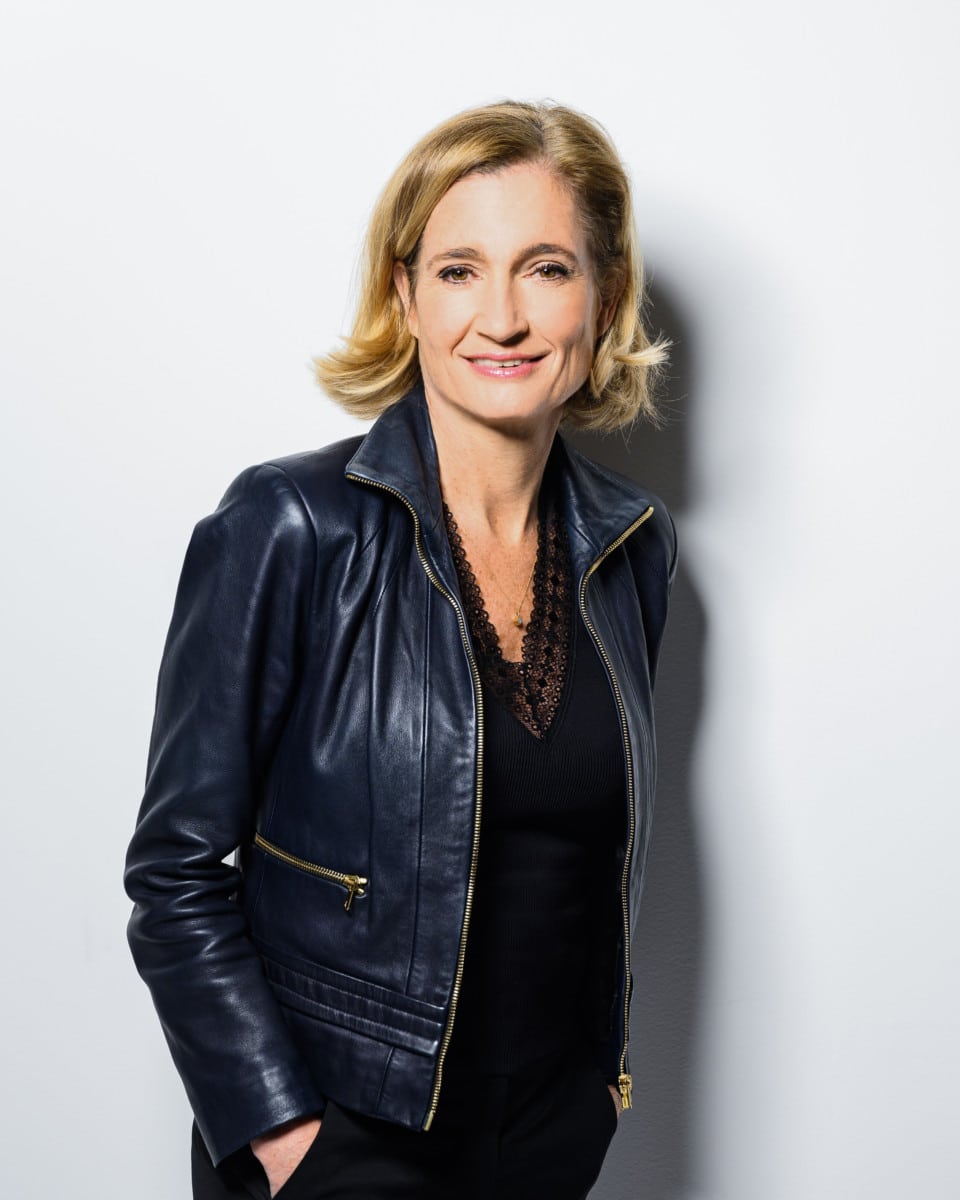 At the end of 2019, under the 'Pacte' law, Orange adopted its co-created purpose. What role does this play in the relationship that the Orange brand maintains with its employees in France as well as internationally?
Our raison d'être has first and foremost been a project to mobilise our employees. During 2019, each of them was able to participate in its development via a large internal proposal feedback mechanism. From this mobilisation, our vision was born, to follow "As a trusted partner, Orange gives everyone the keys to a responsible digital world.".
And if proof of the sincerity of our commitment was needed, it is at the heart of 2020, a year so special, a few weeks after the first lockdown in France, that we decided to include our raison d'être in the statutes of the company by a vote at the general meeting. It is now our compass, that guides all our actions.
You mentioned the year 2020, what were the most significant impacts of the pandemic on the Orange brand and its activities? What actions are you most proud of in the responses provided by Orange?
The immediate question that everyone must have asked themselves at the start of this pandemic, was that of its usefulness in this new paradigm.
For Orange as a whole, the answer was just as obvious as it was immediate: in a society whose health rules led us to distance ourselves, being able to communicate seemed even more essential. We were able to count on those we call "the heroes of the network", our technicians, who did not hesitate to mobilise to ensure the maintenance of this essential link.
Reflecting what the company is, the expression of the brand did not escape this question of utility, and we had a circumstantial response with our slogan: "Bring you closer to what matters".
We put the power of the Orange brand at the service of those who needed it most: an audience of seniors, more isolated, less connected and whose main or even the only medium remains television (with an average of 7.40 hours of viewing per day).
We, therefore, suggested that families record videos for their elders, and we broadcast them in spots usually intended for our commercials. Another form of the utility of the brand and its communication.
What other challenges, trends or opportunities will the Orange brand have to face in the coming years?
Consumer citizens expect more and more commitments from companies on societal and environmental issues. Faced with this phenomenon, Orange is arming itself with a raison d'être and an "Engage2025" strategic plan, as a clear and intelligible response to the new challenges facing our society.
The challenge for the brand is therefore obvious: to set the company in motion, with its internal and external stakeholders, to show that we are keeping these commitments. This objective paves the way for many projects that we have initiated: building a brand experience that makes the company's commitment felt regardless of the audience and whatever the point of contact, adopting a responsible practice of our profession. Communicating in both form and substance, and maximising our impact by providing our audiences with the means to commit to a responsible digital world.
Entretien avec Béatrice Mandine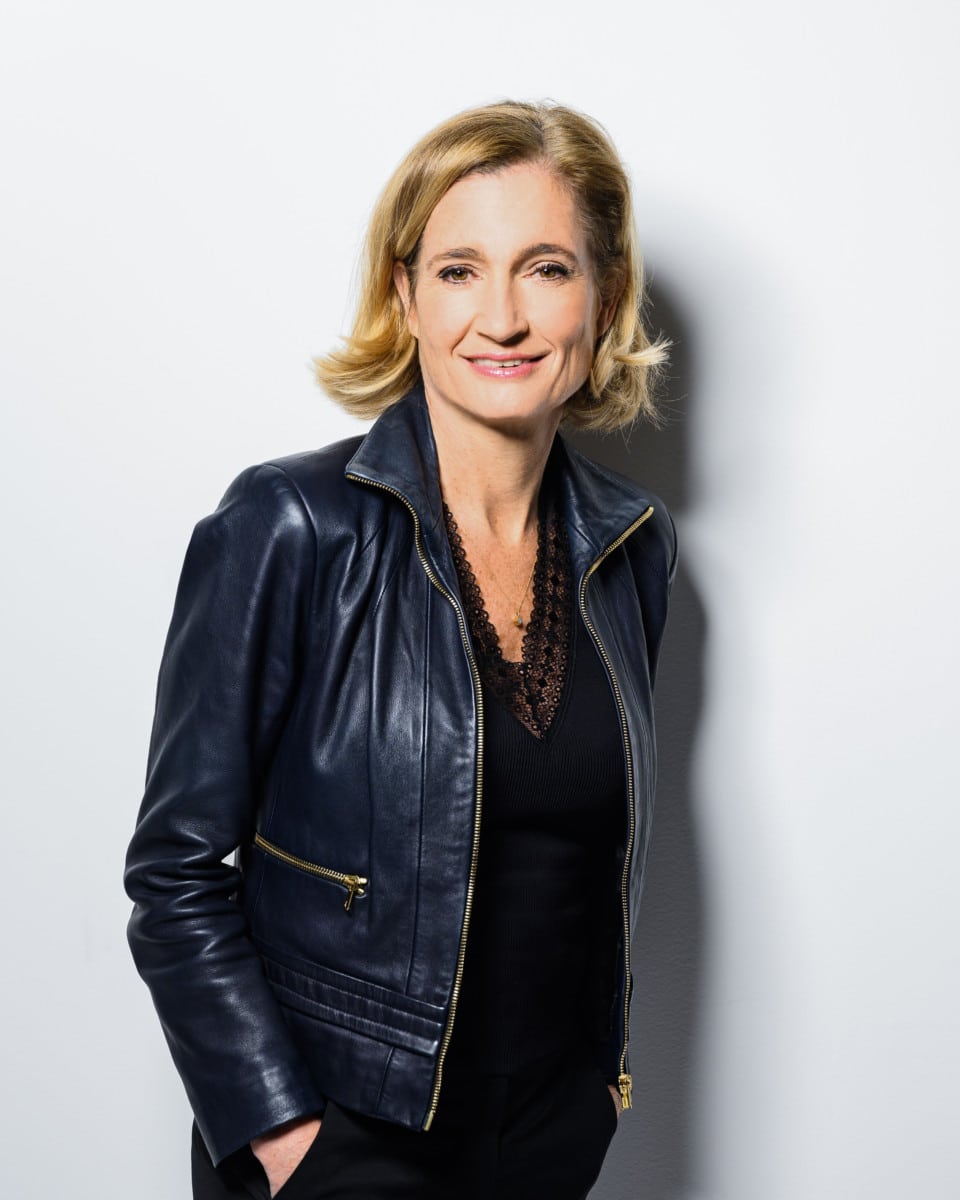 Fin 2019, dans le cadre de la loi Pacte, Orange s'est dotée de sa raison d'être. Quel rôle joue celle-ci dans la relation qu'entretient la marque Orange avec ses collaborateurs en France et à l'international ?
Notre raison d'être a d'abord et avant tout été un projet de mobilisation de nos collaborateurs. Courant 2019, chacun d'entre eux a pu participer à son élaboration via un grand dispositif de remontée de propositions internes. De cette mobilisation est née notre vision, le cap à suivre : «Orange est l'acteur de confiance qui donne à chacune et à chacun les clés d'un monde numérique responsable».
Et s'il fallait une preuve de la sincérité de notre engagement, c'est au cœur de cette année 2020 si particulière, quelques semaines après le premier confinement en France, que nous avons décidé d'inscrire notre raison d'être aux statuts de l'entreprise par un vote à l'assemblée générale. Elle est dorénavant notre boussole, celle qui guide toutes nos actions.
Vous évoquez l'année 2020, quels ont été justement les impacts les plus significatifs de la pandémie sur la marque Orange et ses activités ? De quelles actions êtes-vous la plus fière dans les réponses apportées par Orange ?
La question immédiate que chacun a dû se poser au début de cette pandémie était celle de son utilité dans ce nouveau paradigme.
Pour Orange dans sa globalité, la réponse a été tout aussi évidente qu'immédiate: dans une société dont les règles sanitaires nous amenaient à nous distancier, pouvoir communiquer était apparu comme encore plus essentiel. Nous avons pu compter sur ceux que nous appelons «les héros du réseau», nos techniciens, qui n'ont pas hésité à se mobiliser pour assurer le maintien de ce lien essentiel.
Reflet de ce qu'est l'entreprise, l'expression de la marque n'a pas échappé à cette question de l'utilité…et nous avions une réponse de circonstance avec notre signature : «Vous rapprocher de l'essentiel».
Nous avons mis la puissance de la marque Orange au service de ceux qui en avaient le plus besoin: un public de personnes seniors, plus isolées, moins connectées et dont le principal voire le seul média reste la télévision (avec une moyenne de 7h40 de visionnage par jour).
Nous avons donc proposé aux familles d'enregistrer des vidéos pour leurs aînés, et nous les avons diffusées dans des spots habituellement destinés à nos publicités. Une autre forme d'utilité de la marque et de sa communication.
Quels autres challenges, tendances ou opportunités la marque Orange devra affronter dans les prochaines années ?
Les consommateurs-citoyens attendent de plus en plus d'engagements de la part des entreprises sur des sujets sociétaux et environnementaux. Face à ce phénomène, Orange s'arme d'une raison d'être et d'un plan stratégique «Engage2025», comme une réponse claire et intelligible aux nouveaux défis de notre société.
Le challenge pour la marque est donc évident: mettre en mouvement l'entreprise, avec ses parties prenantes internes et externes, pour montrer que nous tenons ces engagements. Cet objectif ouvre la voie à de nombreux projets que nous avons initiés: construire une expérience de marque qui fasse ressentir l'engagement de l'entreprise quel que soit le public et quel que soit le point de contact, adopter une pratique responsable de notre métier de communicant sur la forme comme sur le fond, et maximiser notre impact en mettant à la disposition de nos publics les moyens de s'engager pour un monde numérique responsable.