This article was originally published in the Brand Finance Sweden 50 2023 report.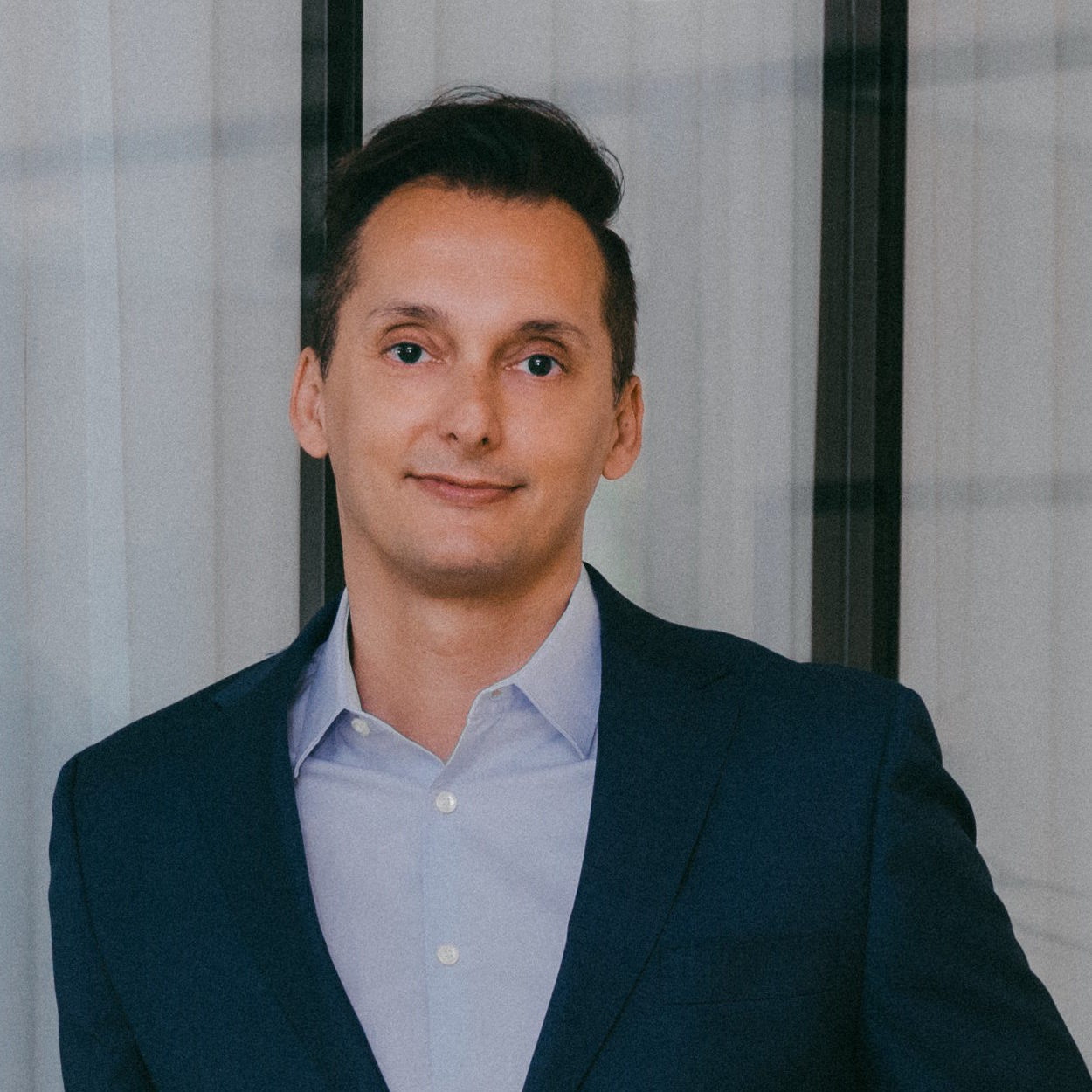 Securitas, a leading global security services company, has showcased impressive growth during the past few years including during 2022 when the brand value increased by 72%.
Growing concerns about terrorism, cyber-attacks and general crime is driving the boosted demand for security services. An expanding middle class in urban areas with assets to protect, particularly in the emerging economies, also helps increase demand for security services. The strongest overall growth is forecasted to come from developing markets, with China and India as the main drivers. As companies invest in integrated technology systems, such as artificial intelligence, the need for skilled IT security officers and technologies increases. As a consequence, Securitas recently acquired several security solutions companies in strategic markets.
Why do you think your brand has climbed so much? And looking forward, what dimensions and strengths of the Securitas brand will contribute to long-term sustainable growth?
Our brand repositioning journey started in 2021 and we are now beginning to see the results. To revitalise and reposition our brand was an integral part of our business strategy. We've been a successful company for many years, with 355,000 colleagues across the globe, but to take our brand to the next level, we needed to re-align the expectations of our clients. Many stakeholders still saw us as a company which only provides guards on patrol, when today, we provide a range of highly sophisticated, technology and AI-based security solutions. Our brand needs to reflect this and show the world who we are and where we're going.
We work with many of the world's leading brands, and together with our clients and partners we work to create a more sustainable and inclusive environment. Because our brand builds on Securitas' proud heritage and values of integrity, vigilance, and helpfulness, and focuses on our unique people and our high-impact technology, it helps us to express our confidence in the future and pushes for a positive development for us all.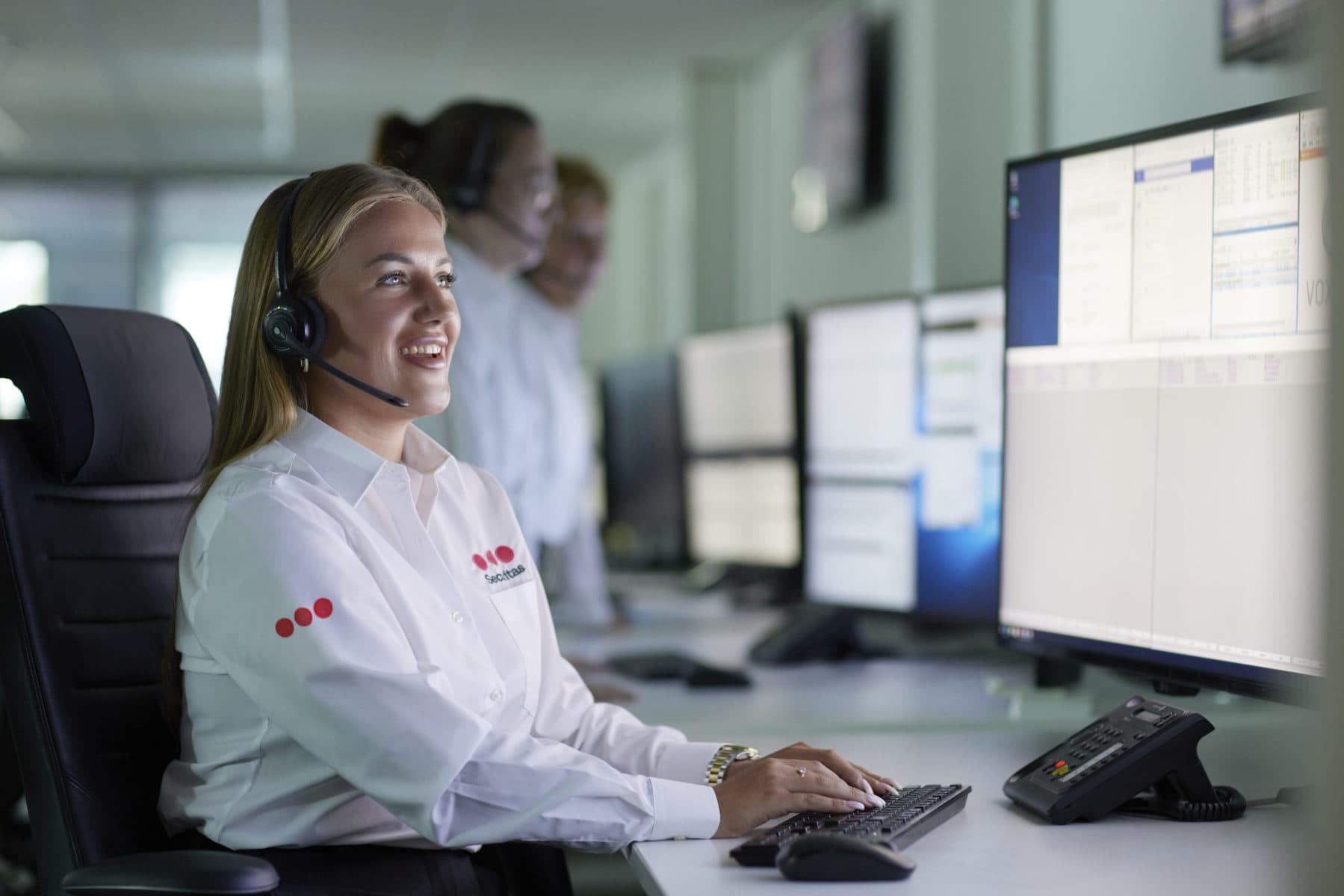 How do you differentiate Securitas from other players in the industry?
Security is a very traditional industry where many brands focus on highlighting their products and by alluding to elements of danger and almost scaring people. We are different, because we don't bring pre-conceived answers but instead examine their challenges from every possible angle to help create the right way forward for them. Our brand reflects our commitment to a human, progressive and innovative approach to security.
That's why we created the brand communications concept "See a Different World". Our story is about how an experienced eye sees things differently – and recognises what others miss. We're committed to making the extra effort: seeing the positivity, not only the threats. The potential within the everyday. And to believe in progress, always looking forward, setting our sights on something better. And never losing sight of what is most important to others.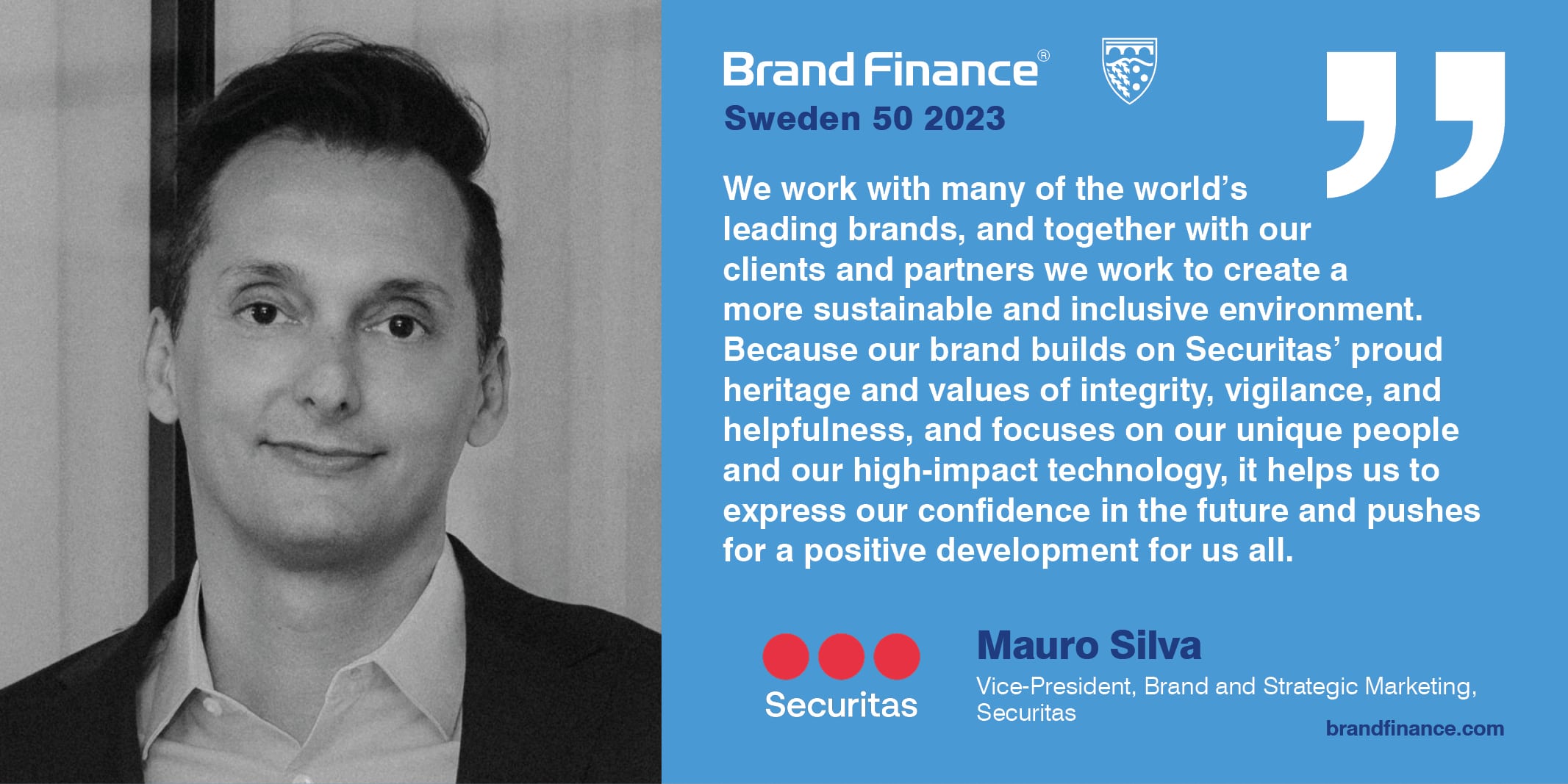 What role does sustainability play in helping Securitas build its brand?
Doing the right thing isn't new to us. Being a responsible business with strong values and the highest ethical standards has been our priority since 1934. To us, it's only natural that security and sustainability walk hand-in-hand. We do our best to recruit diversely, create equal opportunities to develop, pay fairly and keep our people safe. We're proud of our already low environmental impact, but will never stop finding ways to reduce it further still. By reporting emissions to CDP for over 10 years and being a signatory to UN Global Compact since 2015, we have already shown that we take climate change seriously and in 2022 we became the first global security company to commit to the Science Based Targets initiative (SBTi*). And it's why we are committed to supporting the communities we operate in. This is how we'll lead the industry in the right direction. And how we all will see a different world.
*The SBTi is a collaboration between CDP (formerly Carbon Disclosure Project), the World Resources Institute, Worldwide Fund for Nature, and the UN Global Compact. Science-based targets provide companies with a clearly defined path to reduce emissions in line with the Paris Agreement goals, that is pursuing efforts to limit warming to 1.5°C above pre-industrial levels.