This article was originally published in the Global Soft Power Index 2023.
Sweden has been ranked 11th in the Brand Finance Global Soft Power Index 2023, increasing its rank by three places. While Sweden has long been internationally recognised for its stable society and values, the nation is continuing to strengthen its brand identity through its innovative sustainability endeavours.
Cecilia Andrae, Senior Adviser of the Swedish Institute, interviews on the subject below.
To read more, Anna Brolin, Managing Director of Brand Finance Nordics, reflects on Sweden's developing soft power in her insight.
Interview with Swedish Institute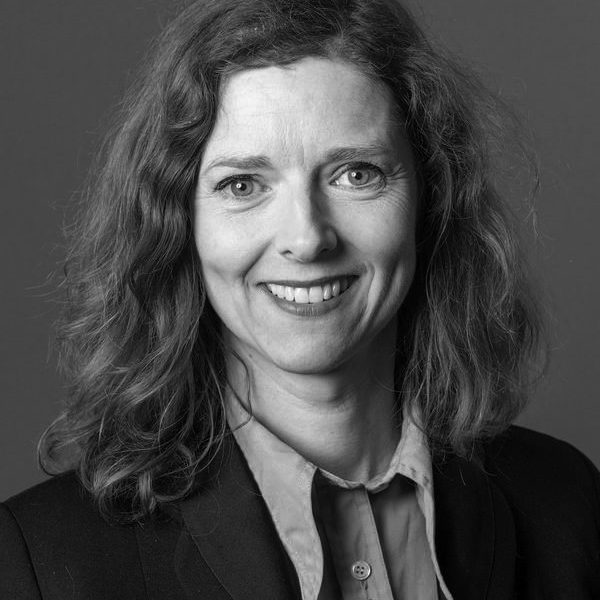 This year we have introduced a new pillar, Sustainable Future, to enhance our measurement of environmental sustainability. Sweden grabs 3rd place worldwide. What do you believe are the key actions behind Sweden's success in this field and what does it mean for Sweden's brand story?
Sustainability has long been a key feature in the Sweden brand story – and of the Swedish society. Climate change is perceived to be one of the main global challenges among the general public in Sweden, and Sweden has for a long time been engaged in finding innovative solutions. Together with ambitious climate policies, we think this has led to high credibility and a strong reputation in the sustainability area. Today different parts of the Swedish society: politicians, companies, and people, continue to contribute to a sustainable future. It is acknowledged that sustainable change can only be realised with the participation of different stakeholders, and together with other countries. We also know that action speaks louder than words. This way, Sweden can maintain its strong and positive image.
When we asked people around the globe if Sweden enjoys a strong and positive reputation, the answer was a resounding yes. Sweden now ranks as the world's sixth most reputable nation, which is also an improvement compared to last year. What, in your opinion, explains Sweden's excellent reputation and what storytelling efforts have contributed to the success?
Even though Sweden is a small country, we have a strong nation brand, or brand identity, that has been built over a long period of time. Reputation cannot be built in one day. Today Sweden's identity – or reputation - mainly consists of positive attributes, such as good governance, sustainability, and stability. Sweden is also perceived to be a country that contributes positively to common global challenges. The nation brand of Sweden builds both on how the Swedish society is perceived, and on how Sweden's actions are perceived. To have a positive reputation, you need to be considered a country contributing to the common good. We also know that Sweden's reputation builds on attributes such as equality and high quality of life. In a world where many want a more balanced life, these aspects are attractive to, for example, international talent. To remain attractive, and attract new target groups, it will be important to increase the knowledge about Sweden.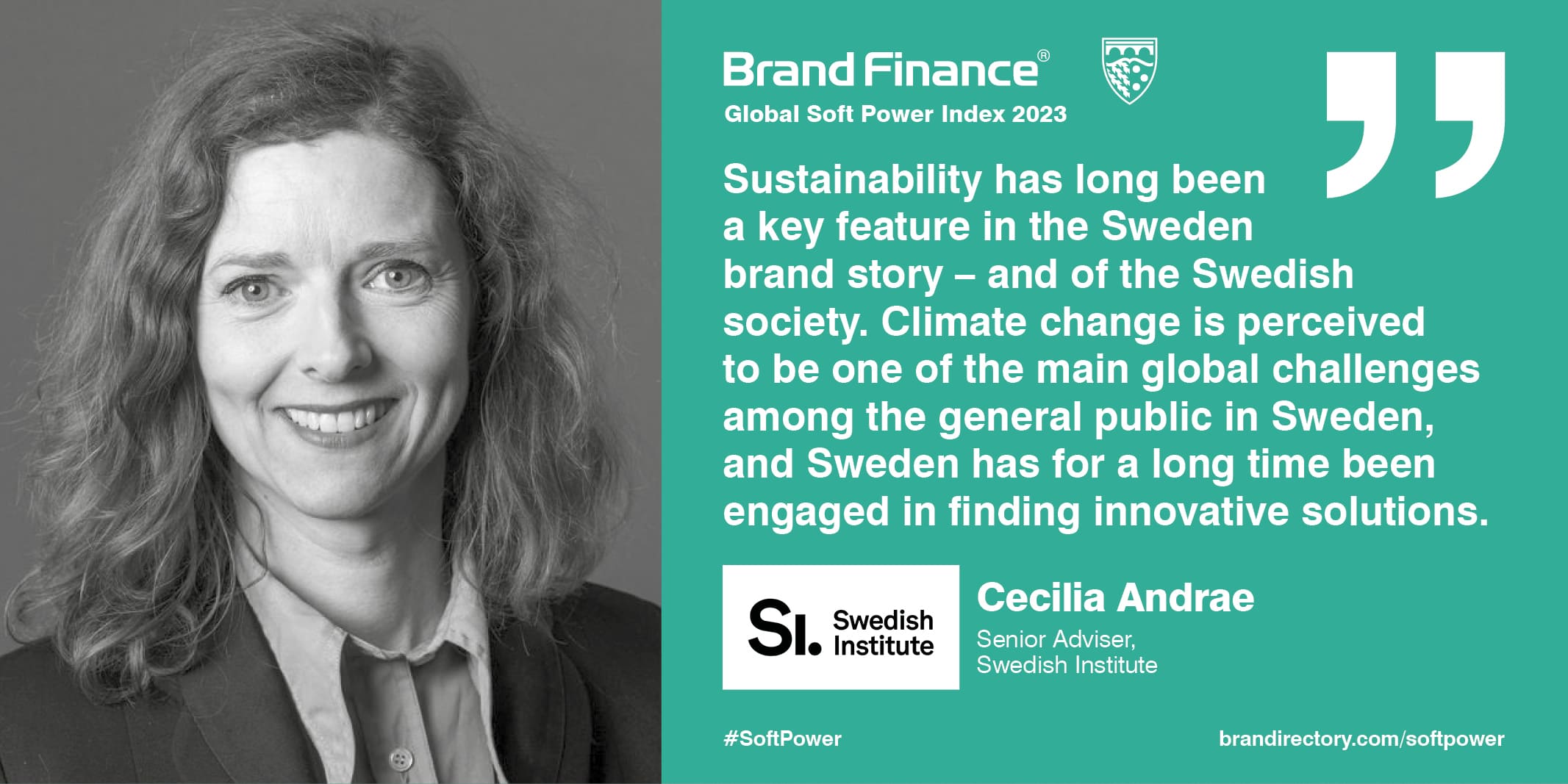 All Nordic countries tend to perform very well within the People & Values pillar, with Sweden in the lead. Why do you think Sweden performs particularly well when measuring "soft" values, such as generosity, trustworthiness, and tolerance and inclusiveness?
Universal values such as equality and democracy have long been part of Sweden's identity, nationally and internationally. And we know that these values are very attractive to many target groups in different parts of the world. This is also true for "soft" values such as tolerance and inclusiveness, that are also key parts of Sweden's society and identity. Promoting these aspects abroad is central in Sweden's official communications, something that seems more important than ever, considering the democratic backsliding in the world. At the same time, we know that it is crucial to listen, and have a dialogue-based communication. This is Sweden's approach, along with being open and building on interest and curiosity for Sweden. Being an innovative society that wants to try new ways and solutions, we see that there is a lot to be curious about in Sweden. This is a good starting point for communication.

Insights on Sweden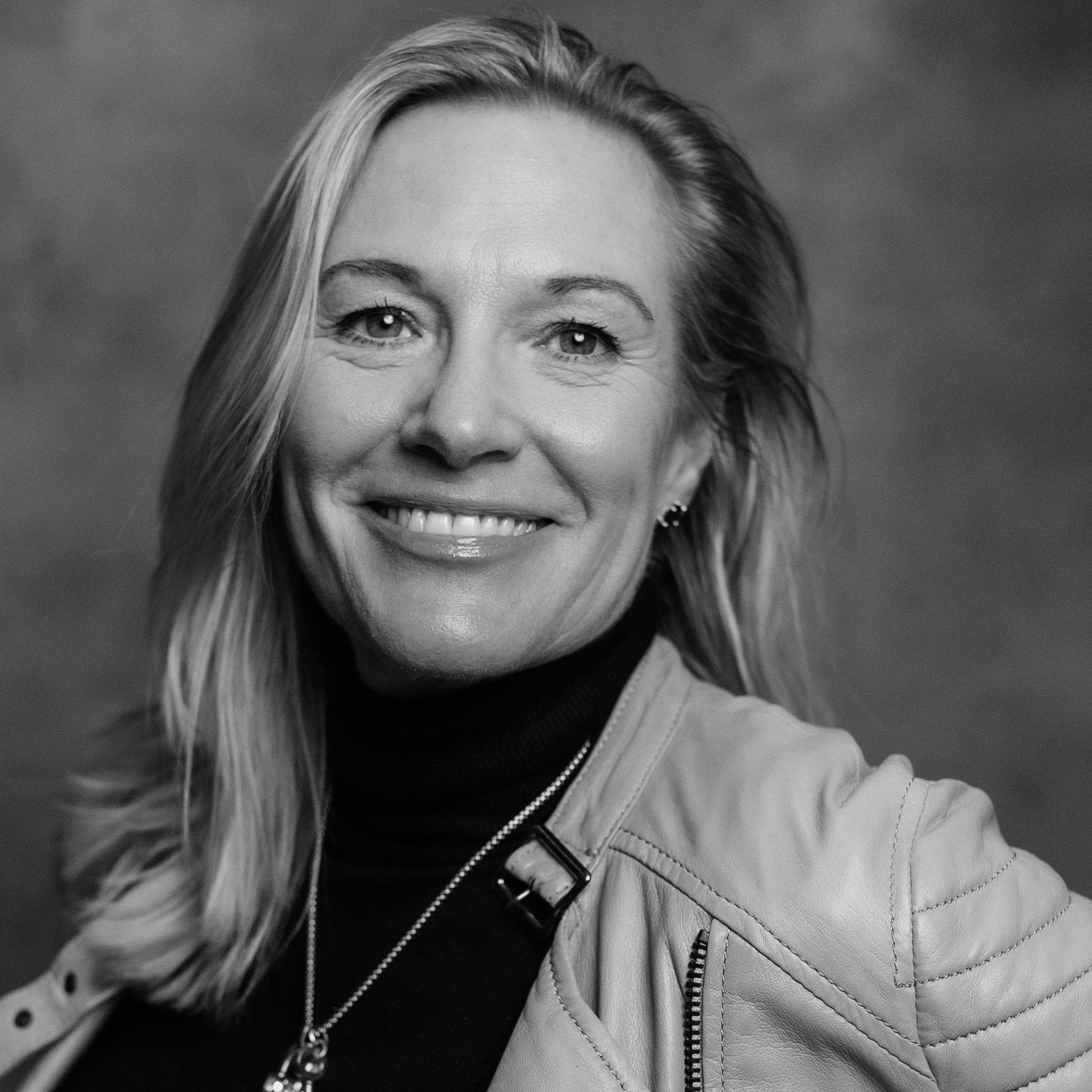 Sweden is a nation that has made significant strides in both hard and Soft Power over the years.
With a long-standing reputation for neutrality, the country has often found itself in a unique position in global politics. In recent times, the nation has been making headlines due to its political and economic changes, including its application to join NATO and the shift in government in 2022.
After much debate across society and with large parliamentary majorities supporting the decision, both Finland and Sweden handed their official letters of application to join NATO in May.
The process for both nations joining NATO is currently underway, with all member countries required to ratify the amended NATO treaty before Finland and Sweden can officially become NATO members. This decision reflects a shift in Sweden's political stance, moving away from neutrality and towards a more proactive approach to international security.
The 2022 general elections in Sweden resulted in a change of government. The new government has announced that combating rising crime will be among its top priorities, as crime and violence rose to new record highs in the previous year.
This shift in focus reflects Sweden's commitment to ensuring the safety and security of its citizens, an essential component of Soft Power.
Additionally, Sweden holds the Presidency of the Council of the European Union during the first half of 2023. This position will allow the country to showcase its diplomatic and leadership skills on a global stage, possibly further boosting its Soft Power.
Despite market turmoil caused by increased mortgage rates, record-high energy prices, and inflation, many of Sweden's strongest brands have proven resilient to the economic downturn.
IKEA, H&M, Volvo, and Spotify have kept their positions as Sweden's most valuable brands, contributing to the nation's economic success. This resilience and success are reflected in Sweden's Top 50 company brands having collectively grown by an impressive 12% over the previous year.
Sweden's Soft Power has been recognized globally, with the country's Global Soft Power score increasing by 2.8 points in 2023, resulting in the nation climbing up the ranking by 3 spots to the 11th rank. Sweden retains its position as the most highly ranked Nordic Soft Power, followed by Norway (rank 17).
Whereas safety and security aspects is now a major topic of debate in Sweden, outside perceptions towards being politically stable and well-governed, having high ethical standards/low corruption, and being safe and secure remain particularly strong.
This reflects Sweden's long lasting commitment to democracy, transparency, and accountability.
Sweden ranks 3rd globally in the "Sustainable Future" pillar, a new addition into the Global Soft Power Index, falling behind only Germany and Japan. The nation ranks among the top 5 across all four individual metrics making up the "Sustainable Future" pillar.
This reflects the nation's efforts towards environmental sustainability, which is increasingly turning into an important aspect of Soft Power.
Finally, global perceptions towards Sweden having a strong and stable economy have resulted in score improvements also in the business and trade pillar. This reflects that Sweden remains an attractive destination for businesses and investors alike.
In conclusion, as a relatively small nation Sweden continues to push way above its weight as a Soft Power nation. In the eyes of the world Sweden certainly remains a success story and particularly so in relation to environmental sustainability, governance and economic performance.
So again, the nation has climbed up the ranks in the Global Soft Power Index. It will be interesting to see if today's highly uncharacteristic domestic challenges will make a dent during 2023 or perhaps be outweighed by possible perception benefits relating to Sweden's presidency of the Council of the European Union as well as Sweden's efforts to become a NATO member.